Aloha Friday Photo: Ali'iolani Hale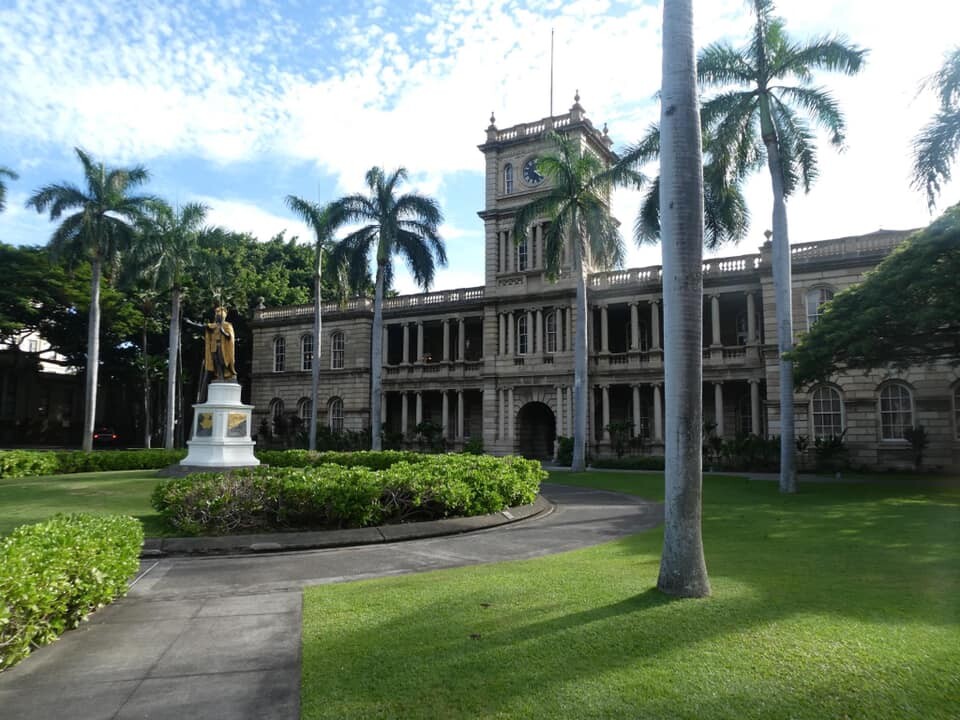 Mahalo to Ali Torney for sharing this nice shot with us for Aloha Friday Photos.
Ali's photo shows one of Honolulu's most historic buildings, Ali'iolani Hale, which was built in the 1870s. Per HistoricHawaii.org, the building was commissioned by King Kamehameha V. His original plans were to make this a palace, then decided to make it into a government building for his growing kingdom. It is now used as the home of the Hawaii State Supreme Court.
The statue is of King Kamehameha I, who was the first person to unify the Hawaiian Islands into one kingdom in 1810. This king is remembered and celebrated annually on June 11th.
On a side note, fans of the hit television show Hawaii Five-0 may recognize this scene as it played the part of the crimefighters' headquarters. (See our article on Hawaii Five-0 filming locations.)
Happy Aloha Friday!