Governor asks visitors to reduce travel to Hawaii through October 2021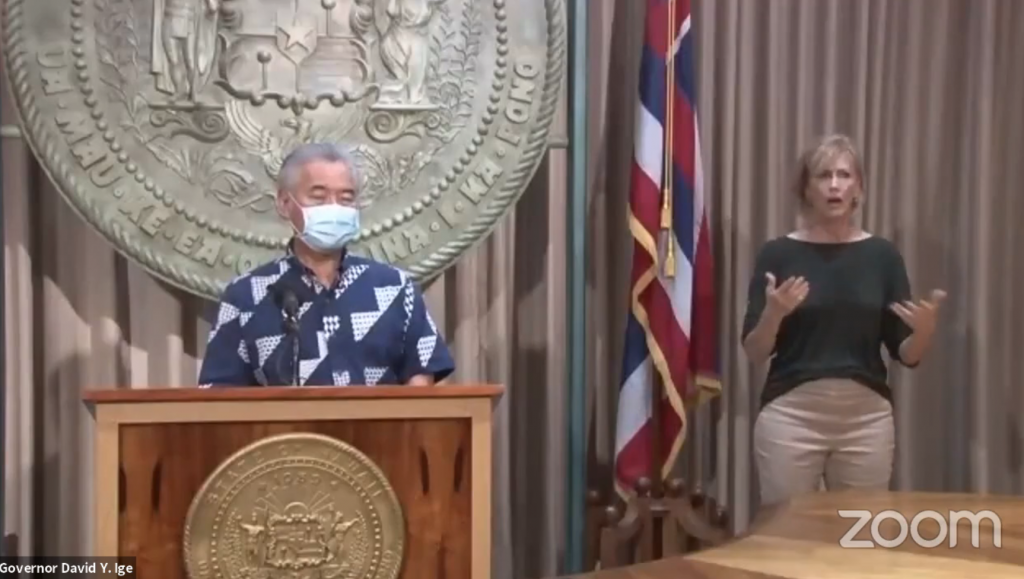 On Monday, August 23rd, Hawaii's governor held a press conference to address the state's increase in COVID-19 cases. As Hawaii hospitals and ICUs are filling up, the governor is asking visitors and residents to reduce travel to Hawaii to essential business only through the end of October.
You can watch the replay of this press conference:
Governor Ige stated that it's a risky time to travel right now. For sure, it is less than ideal. Obviously the coronavirus a serious threat but on top of that, Hawaii restaurants are operating at 50% capacity and rental cars continue to be difficult to book.
The island mayors are considering measures to reduce the spread. For example on Oahu, event gatherings are to be limited to 10 persons indoors and 25 persons outdoors. The mayor of Hawaii (Big) Island is considering closing beaches. We'll be watching for further news on these issues.