** UPDATE: Since this article was originally published on August 12, 2020, a new, mandatory "Safe Travels" application was launched on September 1, 2020.  **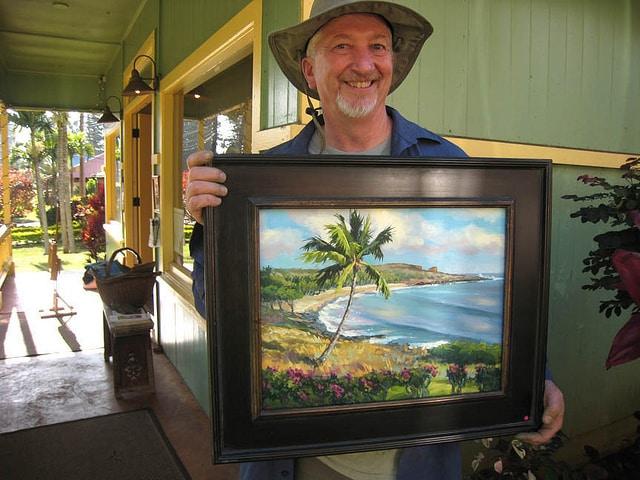 Our friend Mike Carroll is an amazingly talented artist who lives on the Hawaiian island of Lana'i. After recently traveling from Lana'i to North Carolina to visit family, he shared a bit about the new Coronavirus quarantine process for arriving in Hawaii. He kindly gave us permission to share his experience with you.
First of all, 24 hours before your trip you'll fill in an online form which asks the typical health questions (any fever, had COVID-19 or been around anyone who has, etc) and has places for you to put your cellphone number and the address at which you will quarantine. You'll receive a QR code to be scanned when you arrive.
Except none of that QR scanning ever happened, either leaving Hawai'i as a resident or upon my return.  You'll get another health form to fill out when you're in the air pretty much asking for the same information.
After deplaning (I was on United) you snake through new security which guides you to two rows of tables.  When you're called to an open spot, your temperature is taken and you again fill out a couple of forms. The gal who collected my information called my cellphone, and again made sure I knew I was to go into quarantine for 14 days.
I had no more screening as I hoofed it to get to the 'Ohana gates in time to catch the last flight to Lana'i.  By the way, all of my flights were on time, and even though United changed the equipment and routing on me a couple of times before the day of my return, I was quite happy with the social distancing.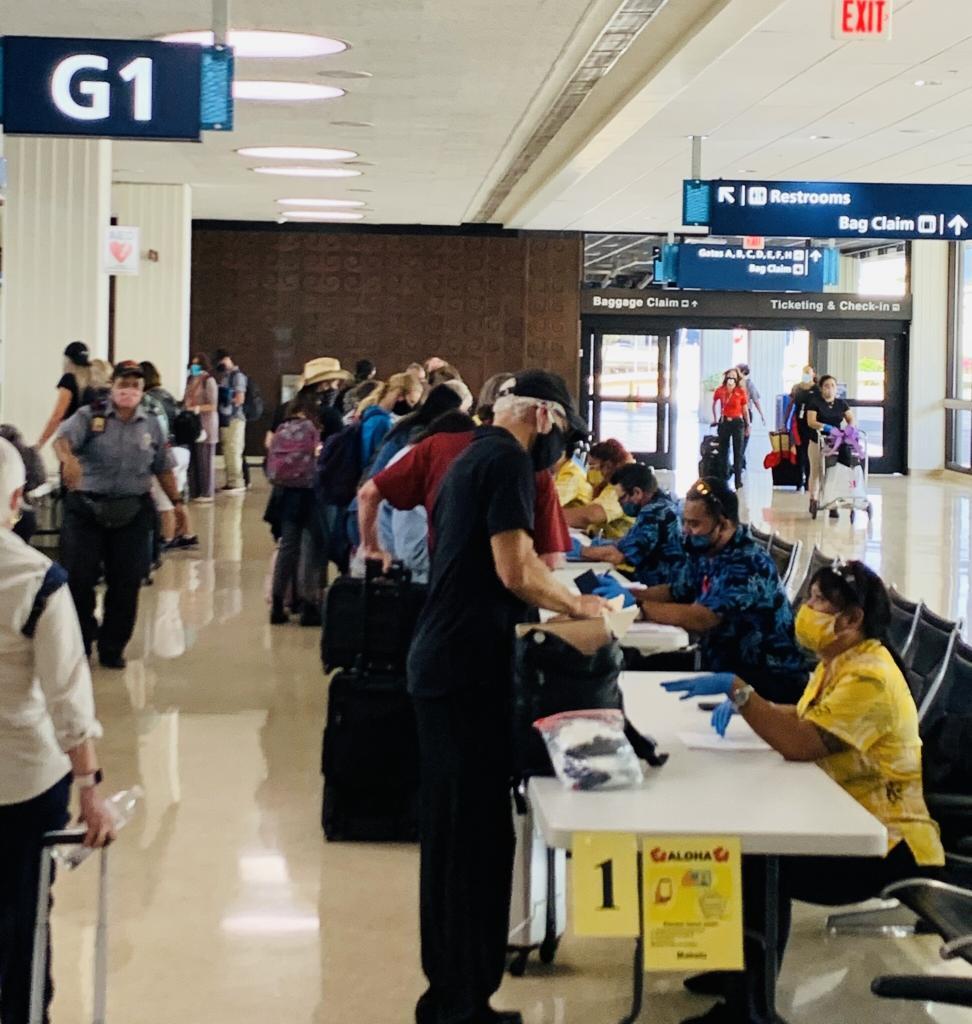 Because Mike traveled outside of the state of Hawaii, he is required to quarantine for 14 days. I know Mike would follow the quarantine rule regardless, but on an island as small as Lana'i, often referred to as the "Mayberry of Hawaii", everyone knows everyone and it would be nearly impossible to skirt the quarantine rule without the island and "coconut wire" knowing it.
Mike added that just as he was about the hit send on his email to me, the "COVID Task Force people called." So, they are indeed checking on people who are supposed to be in quarantine.
So, from Mike's experience, there are some important points we can gather:
Of course, first of all, the 14-day mandatory quarantine for all incoming arrivals to the state of Hawaii applies to both residents and visitors. For the details of quarantine see this page.
New, additional forms are required for all incoming arrivals. You can view the forms here, here and here. Note that these forms are subject to change and there could end up being more or less.
When Hawaii opens for tourism and if you are connecting for an inter-island flight, you may need to add extra time. In the past, an hour was generally a sufficient cushion for connecting to an inter-island flight. How much longer will be needed, we don't know that yet.
Please note that these new screening procedures are new and subject to change.
Mahalo to Mike Carroll for sharing his experience with us!