Hawaii Coronavirus Updates: 14-day quarantine to be enacted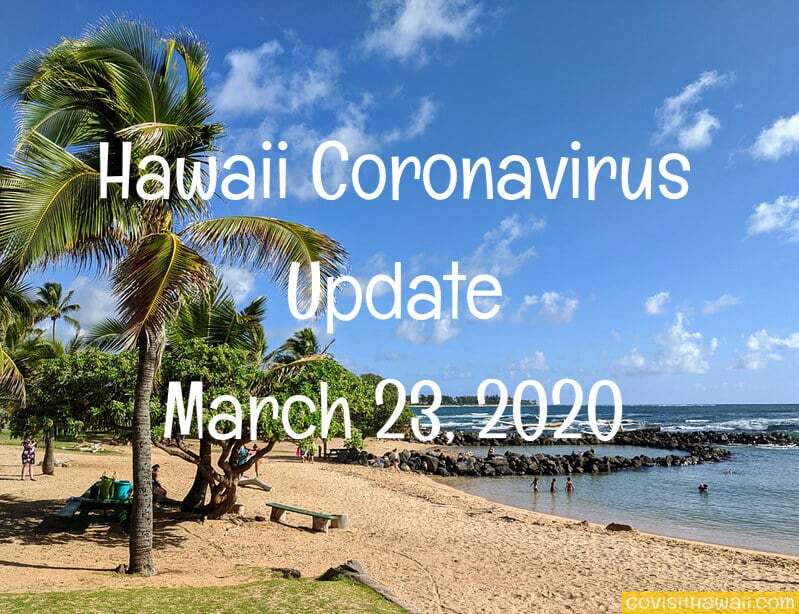 So much is happening rapidly in regards to the Coronavirus COVID-19 around the world and in Hawaii. Since our previous update on March 19, 2020, here are the newest developments:
– On March 21, 2020, Governor Ige issued an emergency proclamation to order a mandatory 14-day quarantine for all residents and visitors arriving in Hawaii. This order goes into effect March 26, 2020 at 12:01am. The quarantine is in effect "until further notice." So, no one knows how long it will last. For details on the quarantine and more information, see our article: Hawaii coronavirus COVID-19 updates and travel restrictions as that is the centralized place where we are posting updates.
– After the Governor of Hawaii asked visitors to postpone trips to Hawaii, arrivals dropped by over 60%. Officials expect a further drop after announcing the mandatory quarantine period.
– The number of positive Coronavirus cases in Hawaii has jumped up to 56 through end of day, March 22, 2020.
– Both Oahu and Maui have issued emergency orders for all to "stay at home" through April 30, 2020. (News on that order for Oahu is here.) Kauai is expected to announce a "stay-at-home" order today.
– Kauai's Mayor announced a new rule that visitors to Kauai must obtain a $5 per person day-use permit for any beach park on the island. Parking at a beach park will cost an additional $50 per vehicle. Violators could face a misdemeanor charge or a fine of up to $5,000. Kauai residents are free to use beaches. See that news here.
– The vast majority of Coronavirus cases are associated with Hawaii residents who traveled outside of Hawaii. Despite the data, there's a growing stigma against visitors.
– Some hotels are beginning to announce shutdowns due to he Coronavirus. Effective March 24, 2020, both Disney's Aulani resort and Four Seasons Resort Oahu are temporally closing.
– Hawaiian Airlines will be suspending most flights to and from Hawaii.
Unfortunately, this news is quite bleak and the moment, but we hope and pray for better times to come. Please stay safe and healthy.