Hiking through the captivating Kona Cloud Forest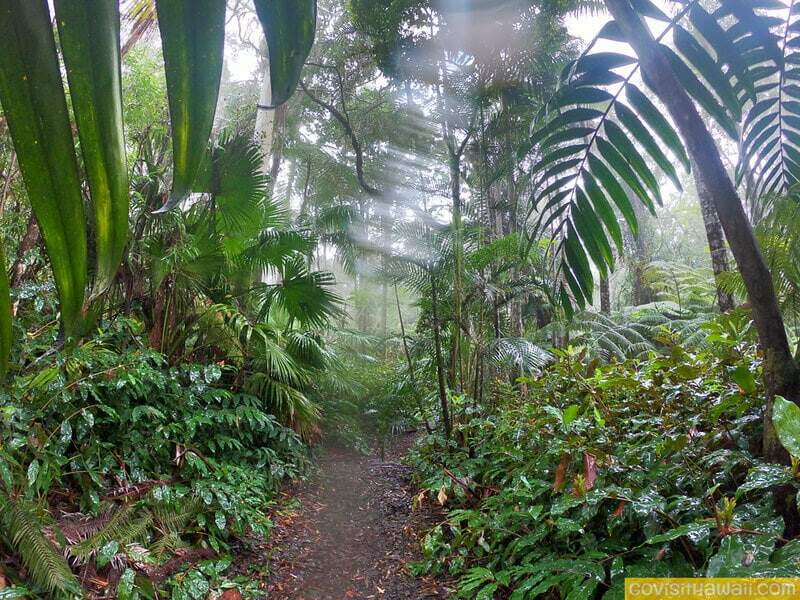 On the slopes of the Haulalai Volcano, you can find an amazing forest that almost seems to appear out of nowhere. On your way there, you may pass by fields of lava or pasture land or scrubland. As you approach it, more vegetation and trees start to appear. Continuing further, you suddenly find you're in a what seems like a magical forest — the Kona Cloud Forest.
To get an idea of this wonderful forest, please enjoy our Kona Cloud Forest video:
Are you wondering what's a cloud forest? I had the same question when I first heard the term. In contrast to most forests, which are watered by rain, a cloud forest receives as much as 40% of its precipitation from moisture that condenses on the leaves of trees from mist and clouds that move through these upland forests. The source of that information is from this Kona Cloud Forest page, which provides more details.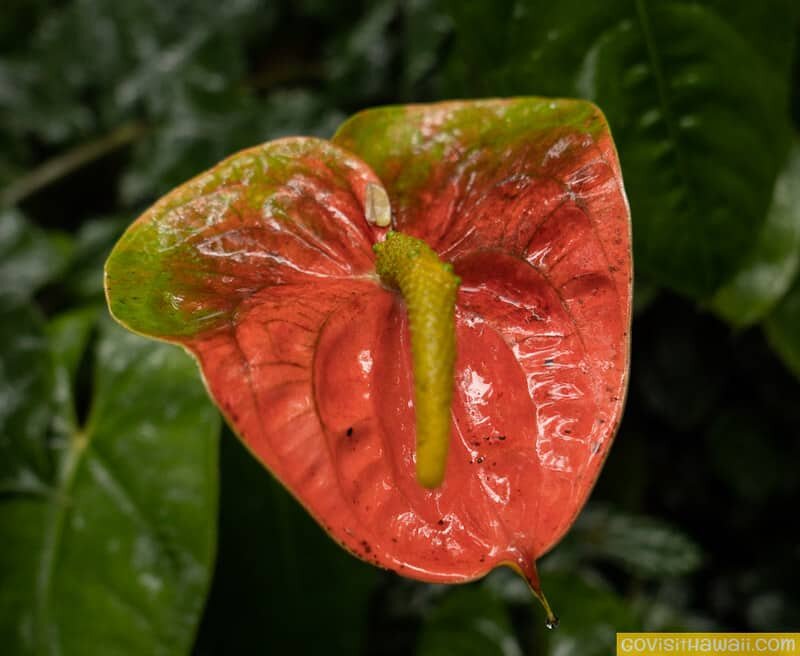 What's I found especially fascinating about the Kona Cloud Forest is that it's transformed from scrub-ish pasture land to this lush forest within only 40 years, roughly. Norman Bezona, a Professor Emeritus in the agricultural department from the University of Hawaii, had the vision and dedication to create the Kona Cloud Forest.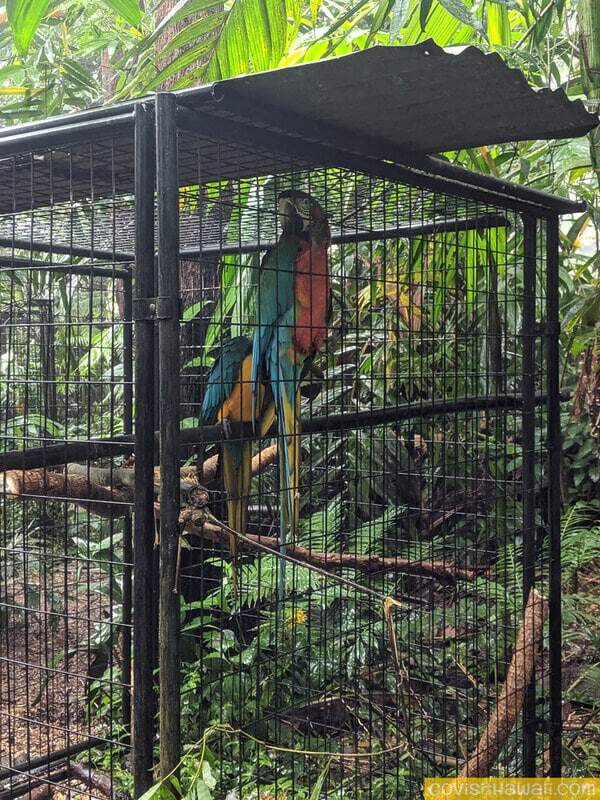 The Kona Cloud Forest Sanctuary is also a home for rescued tropical birds.
We visited the Kona Cloud Forest with KapohoKine Adventures as part of a longer NCL organized excursion during our NCL Pride of America cruise of Hawaii. If you are not on a cruise, you can still visit this forest, but you need to arrange a tour with an authorized guide.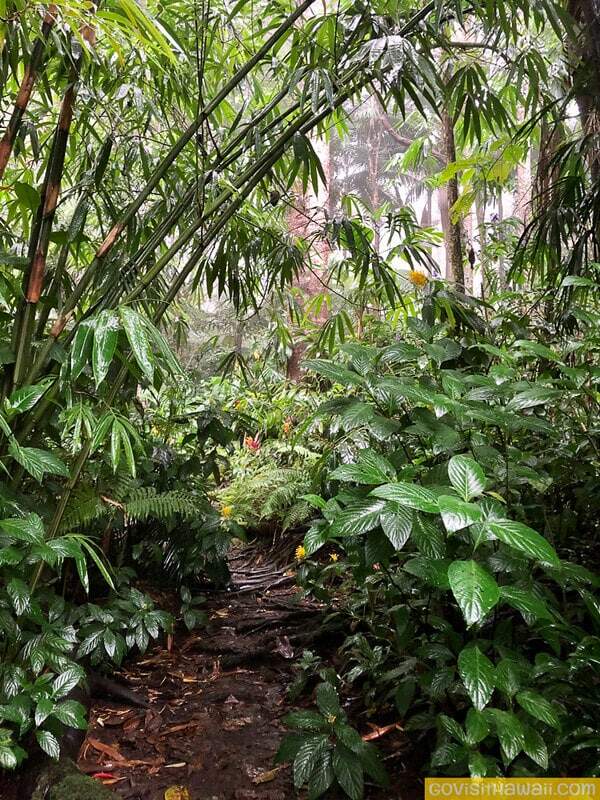 Our guided hike was not strenuous, with only brief inclines. We took lots of stops along the way to learn about the plants and trees. The forest trail is very uneven, so wearing a walking/hiking shoe that you wouldn't mind getting a little muddy is a good idea. Our tour guide provided walking sticks and umbrellas. The umbrellas were a little difficult to get though some of the more narrow sections of the trail.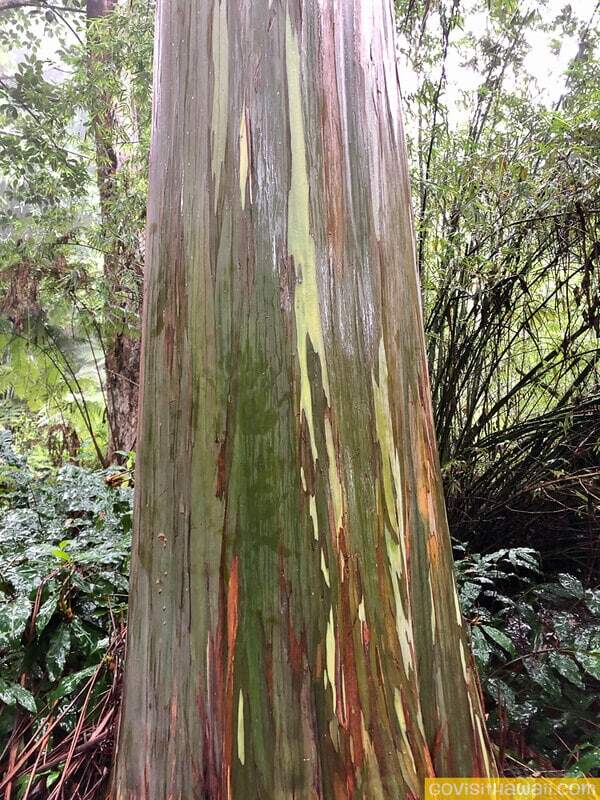 We really enjoyed our time at the Kona Cloud Forest Sanctuary. It's a fascinating and stark contrast to the semi-barren lava fields just miles away. For more reviews/insights about the Kona Cloud Forest, see this link to TripAdvisor.