Aloha Friday Photo: Happy 60th to the 50th!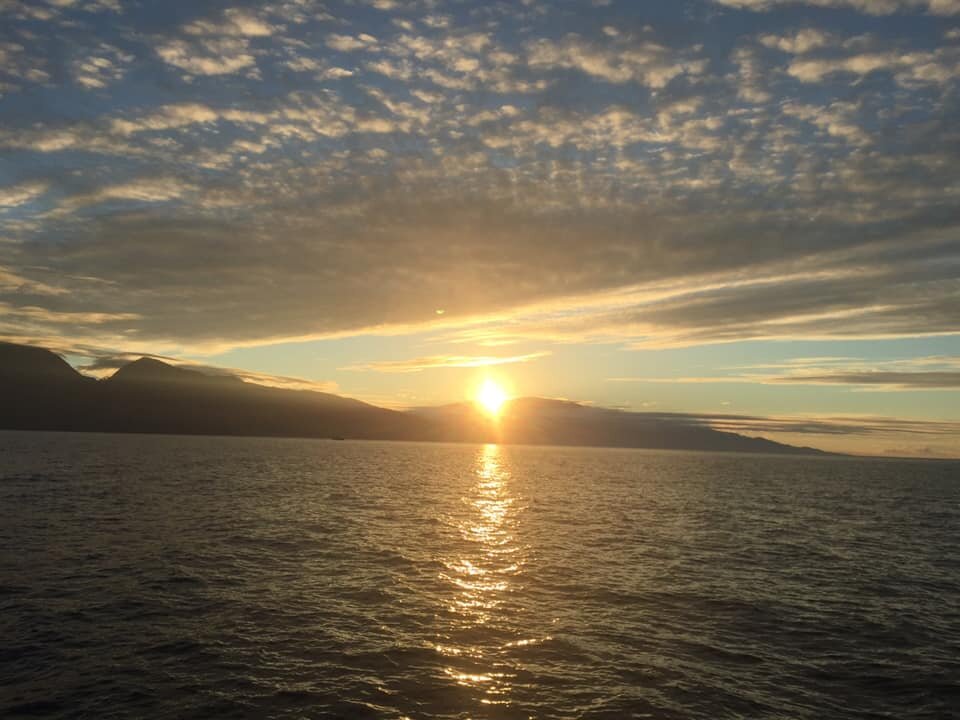 Mahalo to Mary Rudd for sharing this sunrise photo with us for Aloha Friday Photos. She took this photo from a boat traveling from Lahaina, Maui over to the island of Lana'i.
When Mary sent this shot, she added, "Happy 50th Statehood Day, Hawaii!" On August 21, 1959, Hawaii became the 50th state of the United States of America. So, this year marks the 60th anniversary of statehood.
In 2009, for the 50th anniversary of the 50th state, I wrote a daily series of 50 facts about Hawaii. You can see them listed on one page in this roundup.
Happy Aloha Friday!