The new reservation and shuttle system to visit Kauai's North Shore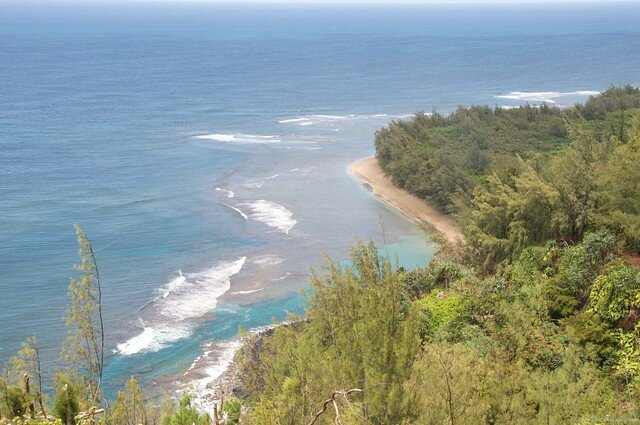 Gone are the days when you could hop in the car on a whim and drive to the end of the road to see the  beautiful north shore of Kauai. Checking out Ke'e Beach, hiking the famous Kalalau Trail or visiting Limahuli Garden & Preserve won't be quite as easy to access as they used to be.
Effective June 2018, new reservation systems will limit the number of people who can visit the Ha'ena and Na Pali Coast state parks. The new system is designed to reduce the overcrowding issues the area endured for many years. Previously, about 3,000 people visited the area every day. Now, the numbers will be limited to 900. That's a significant reduction.
So, how can you reserve your opportunity to see the north shore parks of Kauai?  The options vary based on if you are a Hawaii resident or a visitor. As this blog is primarily a resource for visitors and to limit confusion, we'll emphasize the visitor options. Here are the ways to visit Ha'ena State Park and Na Pali Coast :
Reserve a park entry and parking space. The current fee is $10 per vehicle for non-Hawaii residents. (Hawaii residents are allowed free entry.) On top of the parking fee, there's a $5 per person entrance fee that became effective April 2021. You can book a park and parking space reservation here. Note that there are only 100 parking spaces with 70 of them being allocated to non-Hawaii residents. So, this option will likely sell out quickly.
Reserve a space on the North Shore Shuttle, which offers park and ride service. There are currently two park and ride locations, one in Princeville and one in Hanalei. Roundtrip reservations to Ha'ena State Park and onwards to Ke'e Beach, where the  Kalalau Trail starts, cost $11 per person for non-residents of Hawaii. This fee is subject to change so check their website for any updates. Each reservation ticket includes complementary "Hop On Day Pass" to stop at sites along the way to the end of the road. Please not that some policies changed effective April 2021 which may result in an additional entrance fee of $5 per person. For shuttle reservations see this link.
If you plan to walk or bike to the park, you will need a "entry only" reservation. The fee is $5 per person, but is subject to change. (Hawaii residents are allowed free entry.) You can book a park reservation here.
VERY IMPORTANT: Check the Ha'ena State Park website for any updates and revisions to the above information as prices and policies are subject to change without notice.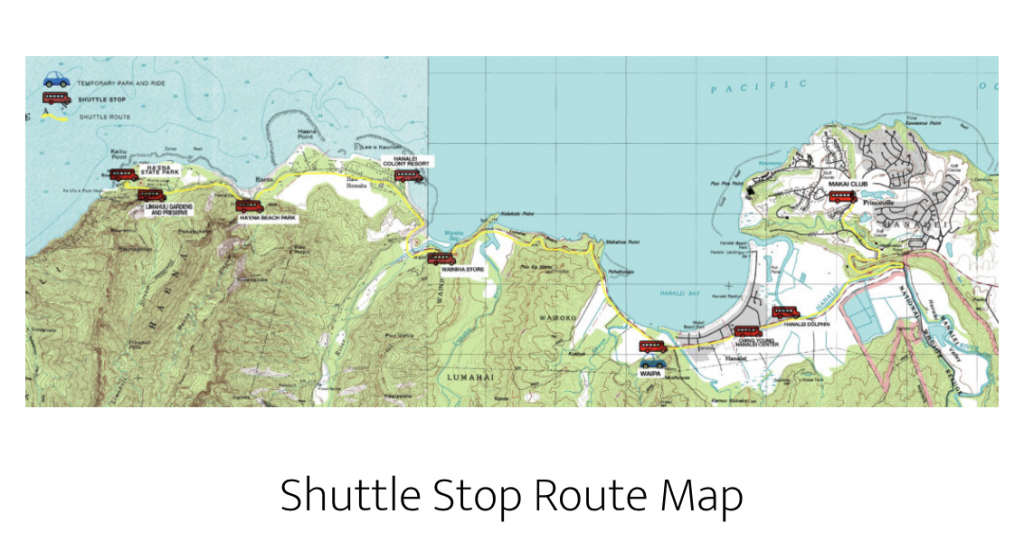 If you want to visit Limahuli Garden and Preserve, you will have to either make a reservation with the garden or take the North Shore Shuttle.
It's good that we have options, but it's all a bit confusing trying to understand which one fits our needs. Review this frequently asked questions page for further help.
As these reservation systems are new, we may see policy and fee changes. So, do check the sources and links that we've provided, particularly the state park  websites for Ha'ena and Na Pali along with this combined site, for current procedures.
Though the beautiful north shore of Kauai will be a bit more challenging to visit, the views are worth the effort!