Hawaii vacation news: November 12, 2018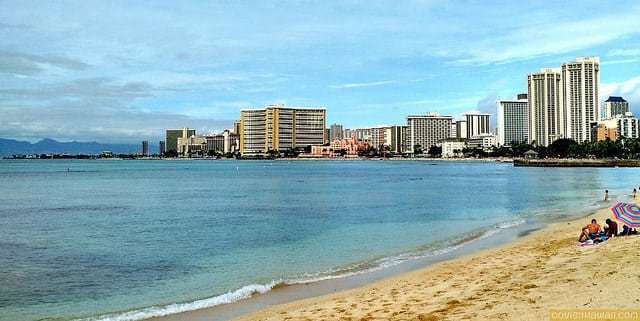 * Hotel workers at five Hawaii hotels are on strike. We had hoped this strike would be short-lived as many in the past have been, however this one is now five-weeks long. Some visitors have not had pleasant experiences during this strike and initiated a class-action lawsuit. For updates on this strike, check local news sites like Hawaii News Now, the Star Advertiser and Pacific Business News. You may want to look for alternative accommodations if you are booked at the following Oahu and Maui hotels which are affected by this strike:
Royal Hawaiian Hotel (Oahu)
Sheraton Waikiki (Oahu)
Westin Moana Surfrider (Oahu)
Sheraton Princess Kaiulani (Oahu)
Sheraton Maui
* Pacific Business News had an early peek at the Outrigger Waikiki Beachcomber renovations, which look really well done.
* Volcano House hotel has reopened after being closed along with Hawaii Volcanoes National Park due to Kilauea eruptions and seismic activity.
* There's good news and somewhat bad news about the volcano Kilauea. The good news is that the air on Hawaii (Big) Island is basically clear of vog. The bad news is that after continuous eruptions since January 1983, Kilauea has not erupted since August 2018. At the present time, there's no molten lava or lava glow that can be seen anywhere in Hawaii. With this lull, Hawaii Volcanoes Observatory now issues weekly rather than daily updates. Though Kilauea is not currently erupting, it's certainly far from being extinct and has a long history of eruptive starts and stops. We wonder when will it erupt again?
* Where's the best place for a winter vacation? According to U.S. News & World Report, Hawaii's Big Island is number one! We've vacationed there many times in winter months and have always enjoyed our time.