Take me there Tuesday: Waipio Valley, Hawaii (Big) Island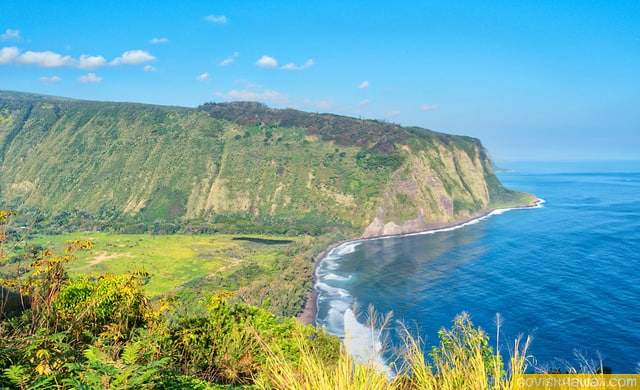 On Hawaii's Hamakua Coast, Waipio Valley is sure to make you marvel. We always wonder how such a flat and verdantly green valley floor was created between the steep cliffs.
The overlook for Waipio Valley is easy to find and access and a must-see on a Hawaii Island vacation. Access to the valley floor is a tad bit trickier as rental car agencies don't allow their vehicles on the extremely steep road. You can get to the valley by walking, taking a tour or getting shuttle service. We describe the options in this Waipio Valley post.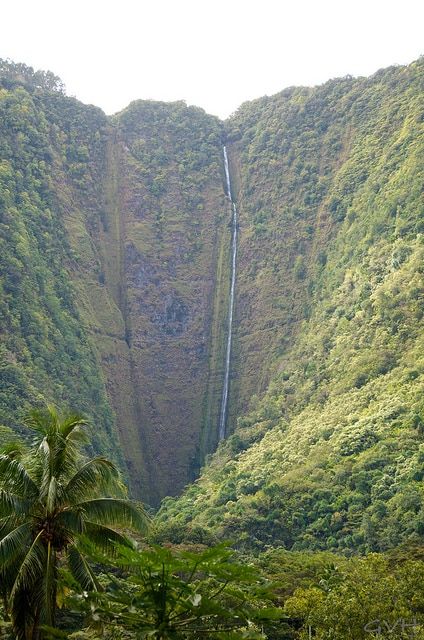 We include a stop at Waipio Valley as part of our popular and adventurous day trip plan to Hilo side from Kona side. For more suggestions for what to do and see on Hawaii Island, see our one-week itinerary for the Big Island.