Take me there Tuesday: Hamoa Beach, Maui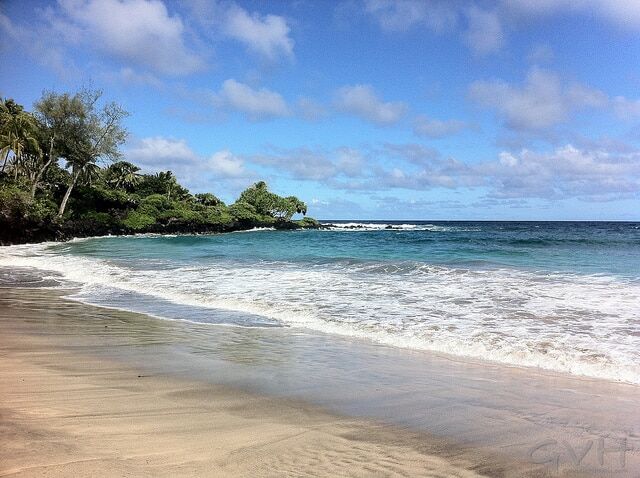 In a previous "Take me there Tuesday" we featured the black sand beach of Waianapanapa off the road to Hana. Today's featured beach is further down this picturesque drive to Hamoa Beach and, oh, it is a stunner!
Hamoa Beach is located just past (south) the town on Hana off the short but very scenic Haneoo Road. This crescent-shaped beach is hugged by lava rock cliffs and lush, green tropical trees and shrubs.
There are a couple of nice vantage points for photos. As you drive from Alau Beach on Haneoo, on the left side, there's an elevated view of Hamoa Beach. Of course, at the beach level, you can snap some pretty photos, too. Note that parking is only available along the narrow Haneoo Road.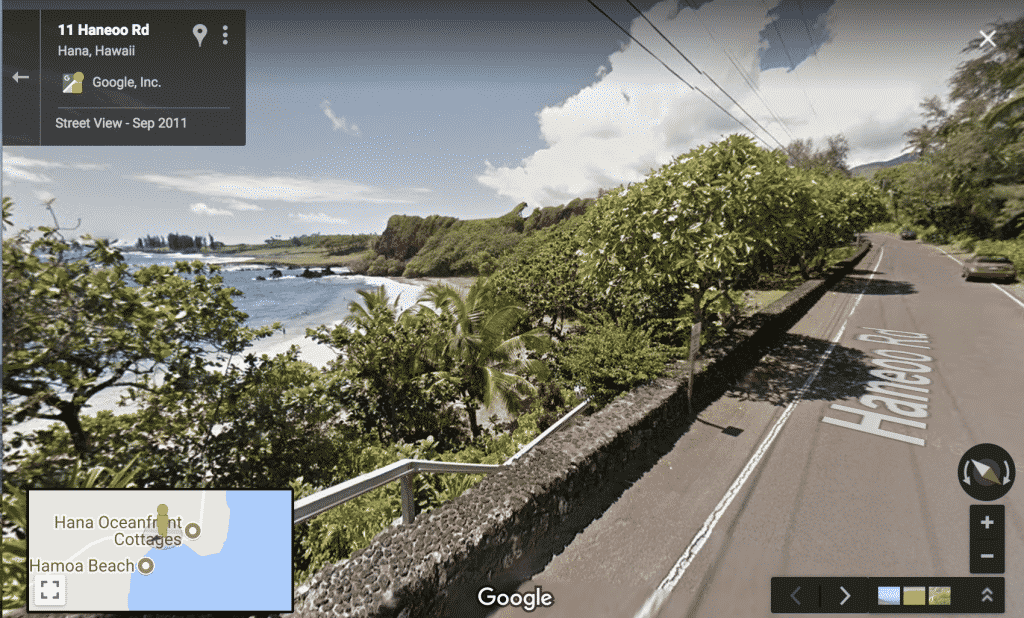 Most people visiting this area are on a tight schedule to see as many road to Hana sites as they can. So, they only have time just to see the beach. If you want to spend more time at this beach, be careful before taking a swim as currents can be strong. If possible, politely ask a local for their advice before swimming
For a few more insights and photos of this beach, see this Hamoa Beach post by Travaasa Hana.