Wailea Kayaking & Snorkeling
Thrilling, that's how I'd describe our above and below the water adventures with Prodiver Maui in Wailea. Do you know that feeling you get when you've just finished an exhilarating roller coaster ride and you can't wait try it again? That's how we felt when we came back to shore. We definitely want to come back and do this tour again during humpback whale season.
We swam with honu (Hawaiian green turtles) and manta rays,  saw an octopus, red pencil urchins and pin cushion starfish in addition to the tropical fish. Um, wow!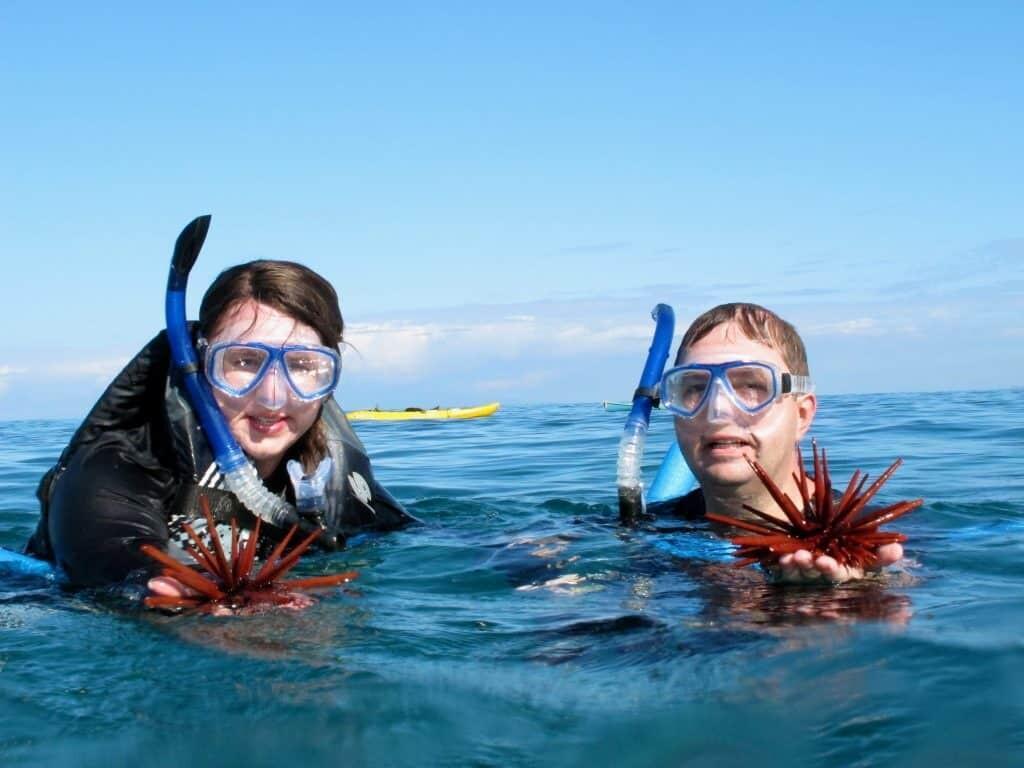 The tour started at Polo Beach in front of the Fairmont Kea Lani where we met our guide Chris. After securing our snorkel gear (provided), and donning (optional) our life vests (provided), Chris assisted us as we put the kayak in the water and boarded it.
We kayaked south while Chris gave us a little history of the coast and told us about certain landmarks — like a celebrity's home.
Kayaking was actually pretty easy. Neither of us felt fatigued at all. We've experienced more strenuous kayaking in Hawaii.
After two different stand up paddle boarders told us there were manta rays in the area, we decided to get in the water. Chris assisted us with the process so that we didn't turn the kayak over.
It seemed that Chris knew these reefs and the sea life like the back of his hand. He would dive down and pick up interesting animals like sea urchins to bring to the surface for a closer look. We got to hold some of them — including an octopus.
We were both impressed with the quality of snorkeling in Wailea. One of the areas we swam over is called a cleaning station. That's where honu come to have their shells cleaned by other fish. So, chances of seeing a honu are very, very good on this tour. We saw several both above and below the surface.
Andy created this short video showing the Wailea reef with footage that shows our encounter with a manta ray, a close up of the octopus and more. You'll even see the two of us looking awesome (ha!) in our snorkel gear.
(Email subscribers: follow this link to watch our Wailea snorkeling video shot with a GoPro.)
When I saw the description of this tour, I wondered how in the world I would get back into the kayak in deep water after snorkeling. Once again, our guide Chris, knew all the tricks to make getting in and out of the kayak an easy process.
From there, it was another easy paddle back to shore while we enjoyed the beautiful Wailea coast views. Once we arrived on the beach, we were already trying to determine when we could do this tour again.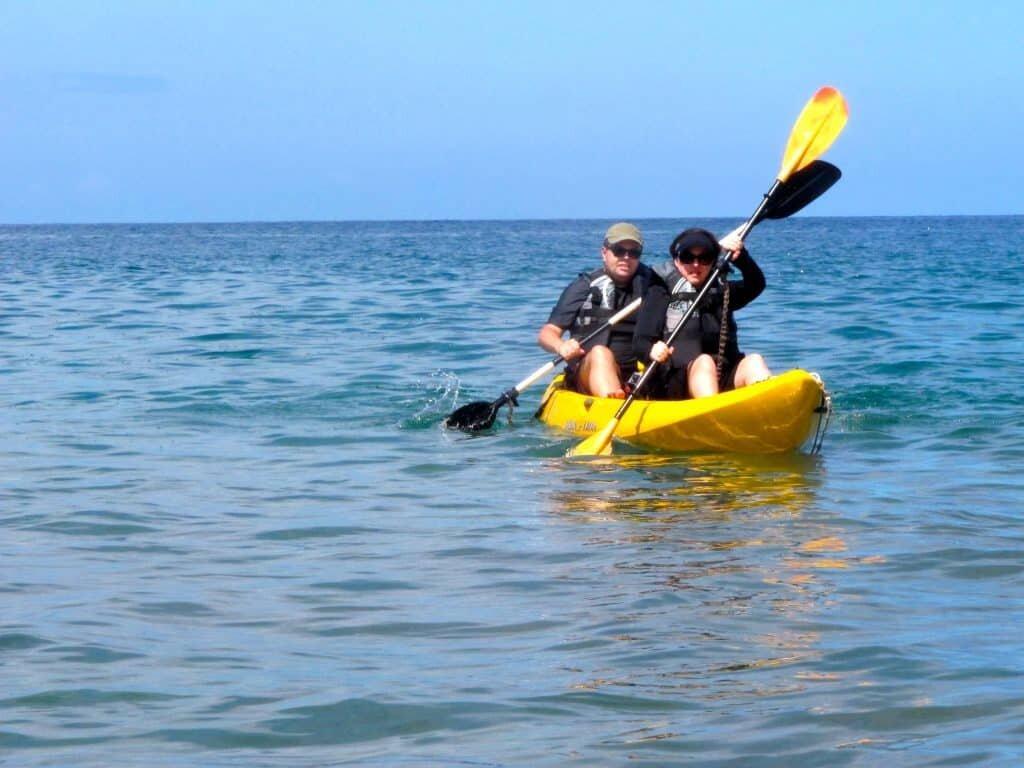 What to know when you go:
This two hour tour is $89 per person.
All flotation devises and snorkeling gear were provided.
Water was provided.
Wear sunscreen, preferable coral safe sunscreen with a mineral block.
Our guide took photos of us during the tour and made them available for purchase online.
Note that the Maui Visitors Bureau arranged this tour for us as part of the #seeMaui trip. All opinions are our own.