Go Visit Hawaii's 8th annual contest to predict the season's 1st humpback whale sighting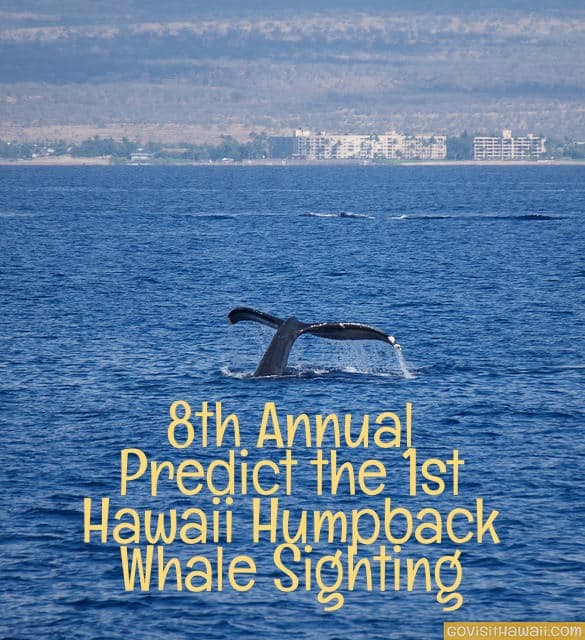 Right now, humpback whales are swimming in the cool, food rich waters of Alaska fueling up for their long journey to Hawaii. Though the peak of the humpback whale season runs from January through March, a few anxious whales can't wait that long and arrive even sooner. Who can blame them?
The first humpback whale sighting is always an exciting time in Hawaii. Hawaii residents love these winter visitors.
It's time for our 8th annual contest to predict the first humpback whale sighting. It's our favorite contest of the year.
Here's how the 2017 contest will work:
Pick the earliest date you think the first whale sighting will be this year.  Enter your prediction in the comments for this blog post. (Sorry, but we can't accept guesses emailed to us or comments on Facebook. If you are reading this article on email, go to this post page to enter your comment.)
The closest prediction without going over will win bragging rights and book of humpback whale facts.
You must use a valid email address so that we can contact you when/if your prediction is correct. Note that your email address will not be visible on the comment.
You can leave the URL/website field empty. That's an optional field.
Note: if you are a first time commenter, your comment will first go into moderation. It may take us up to 12 hours to approve it.
In the event of a tie, we will randomly select a winner from the tied predictions.
We'll use Hawaii newspapers and news stations as our sources to determine the first whale sighting of this season.
One entry per person will be accepted.
Anyone from around the world is eligible to enter. We have a two-time winner from Italy.
Entries will be accepted through September 15, 2017.  In the event that the first whale sighting is before September 15, valid entries will accepted through the day before the reported sighting.
For your reference, here's a list of the first sighting in recent years.2006 – October 11
2007 – October 7
2008 – October 8
2009 – October 20
2010 – October 20
2011 — September 26
2012 — August  30
2013 — October 5
2014 — September 16
2015 — September 29
2016 – August 25
In addition to bragging rights, this year's prize pack includes:
Collection of vintage Hawaii travel poster postcards
Sticky notes with coconut tree design
Humpback whale luggage tag
Aloha motif can koozie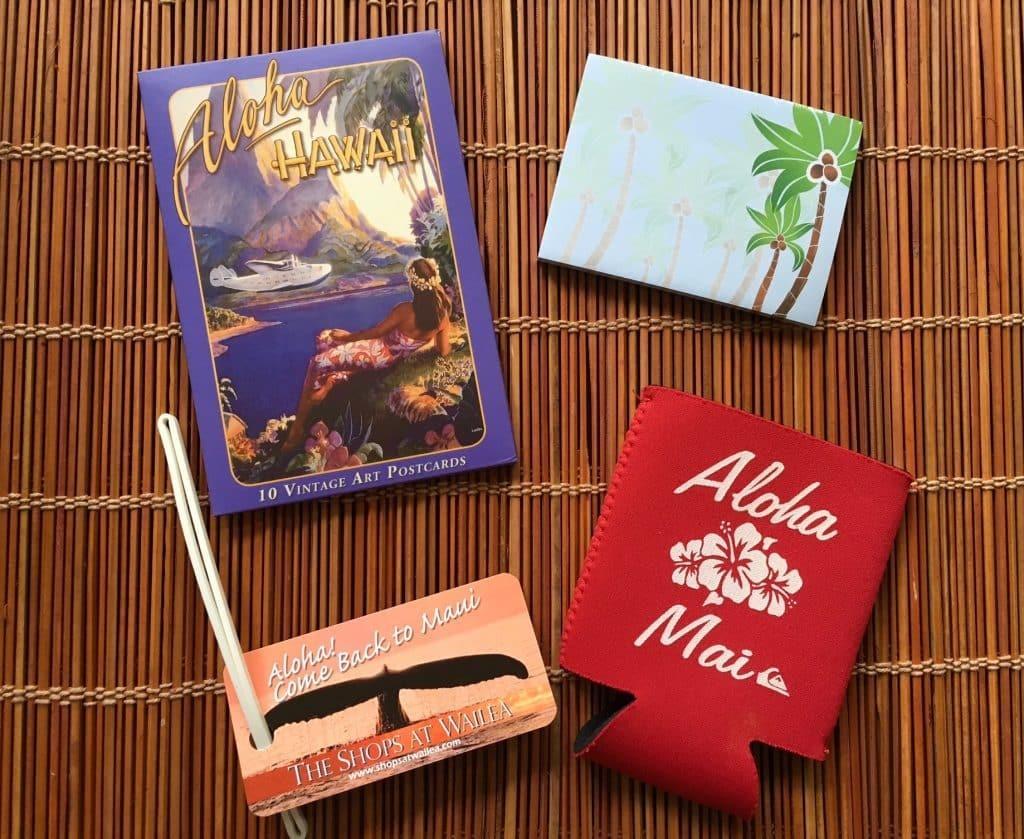 What's your prediction?