What you need to wear and bring for sightseeing in Hawaii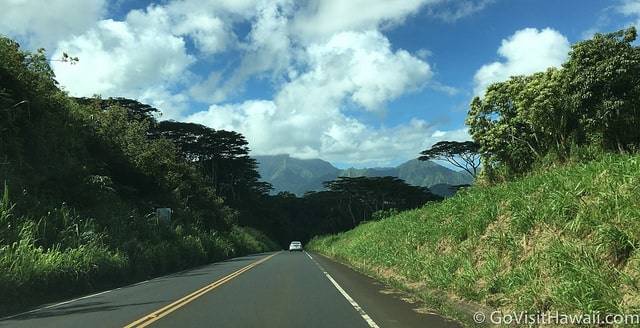 There are few things more exciting than getting out and about for a day of sightseeing in the Hawaiian Islands. It's a day filled with amazing views and memorable experiences.
After many, many days of sightseeing in Hawaii, we've determined the best clothes to wear and the best supplies to bring. Besides a car or tour bus, sightseeing in Hawaii usually involves short walks/hikes, going to rainforests and other diverse climates. This list will have you prepared for those situations.
What to wear
– T-shirts and shorts are typically fine for most Hawaii sightseeing. If you plan to be outdoors most of the day and taking any short hikes/walks, light-weight, moisture-wicking and quick-drying clothing is ideal. Some specialty fabrics even include sun protection and mosquito repellant. Wearing clothing with lighter colors will keep you cooler.
– Sneakers are usually okay for Hawaii sightseeing. We prefer multi-functional shoes that are good for short or long hikes. We like shoes that are quick-drying in case we need to cross a stream or encounter rain. A hiking sandal like we describe here checks all those boxes.
– Sunscreen – due to Hawaii's proximity to the equator, the sun's rays are very strong. Many people discover that they burn/tan quicker in Hawaii than they do from most mainland homes.
– Sunglasses – for comfort and to protect your eyes. Polarized sunglasses are best.
– Hat/visor – for additional sun protection for your face.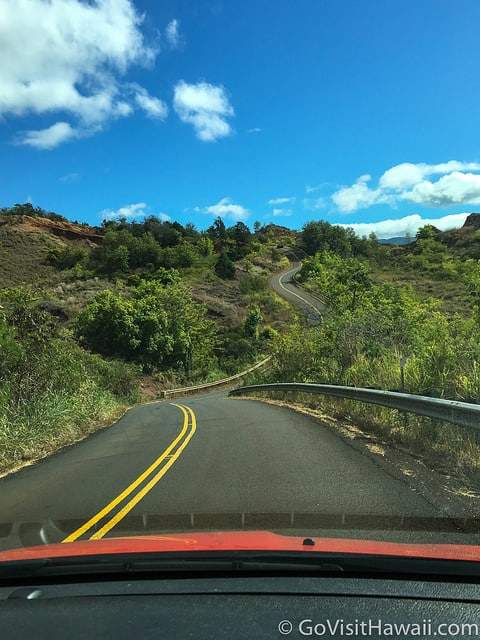 What to bring
A well-stocked daypack keeps you prepared for fun days of exploring Hawaii.
– Camera
– Drinking water – It's possible that you could be away from convenience stores and restaurants for hours at a time. So, it's a good idea to bring lots of water.
– Snacks – As we just mentioned, depending on where you go and what you do, it's possible that you could be away from convenience stores and restaurants.
– Lightweight backpack – Ideally, use one with padded straps for comfort and pockets for convenience. A daypack that's waterproof or water resistant is useful if you get caught out in a rain shower. We use and like these inexpensive Zomake backpacks from Amazon.
– Sunscreen – To reapply throughout the day.
– Mosquito repellant – We like the convenience of these pre-moistened, individually wrapped towelettes that we buy from Amazon.
– Portable chargers/equipment to recharge smart phones. With smart phones being used for photos, videos and navigation, battery life can quickly dwindle.
– Wet wipes – Pre-moistened wipe are useful for cleaning your hands when you're on the go.
– Umbrella, rain poncho or quick-drying clothes – We typically wear quick-drying clothes and don't bother with a rain jacket or umbrella.
Other considerations
– If you'll be swimming, bring a towel.
– If you will be visiting higher elevations — such as upcountry Maui, Waimea Canyon, Pali Lookout, Lanai City, Hawaii Volcanoes National Park, you may want a light jacket. Warmer wear is recommended for Mauna Kea Visitor Center and Haleakala summit.