Aloha Friday Photo: A bird's eye view of lava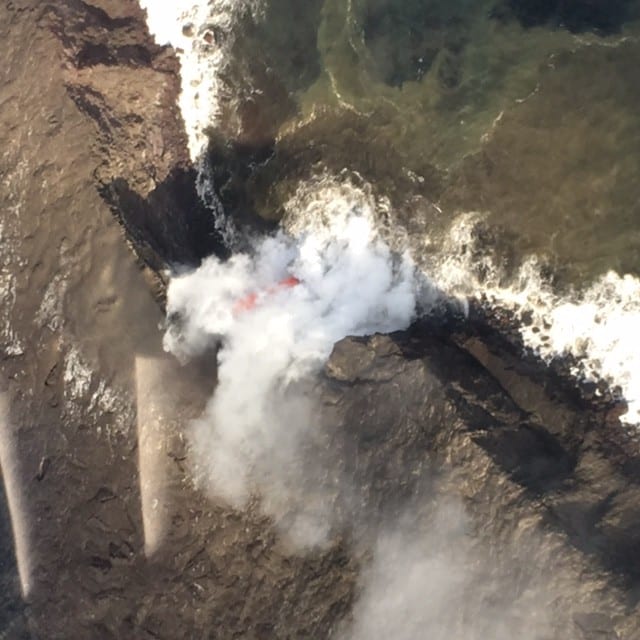 Mahalo to S. Okon of Yaphank, New York for sharing this photo taken in February 2017 from a helicopter tour. Through the smoke and steam, you can see a red-hot stream of lava pouring out. What a sight to behold! Having the chance to see lava activity is one of many reasons to visit Hawaii's Big Island.
—
Do you have a Hawaii vacation photo you'd like to share for Aloha Friday Photos? We are still accepting entries for our camera gear giveaway?