Discovering local foods and drinks of Maui
As you're planning your Maui vacation itinerary, you might want to plan to enjoy some yummy adventures that the island has to offer. From organic farms to unique frozen treats, you'll find some ways taste the local culture.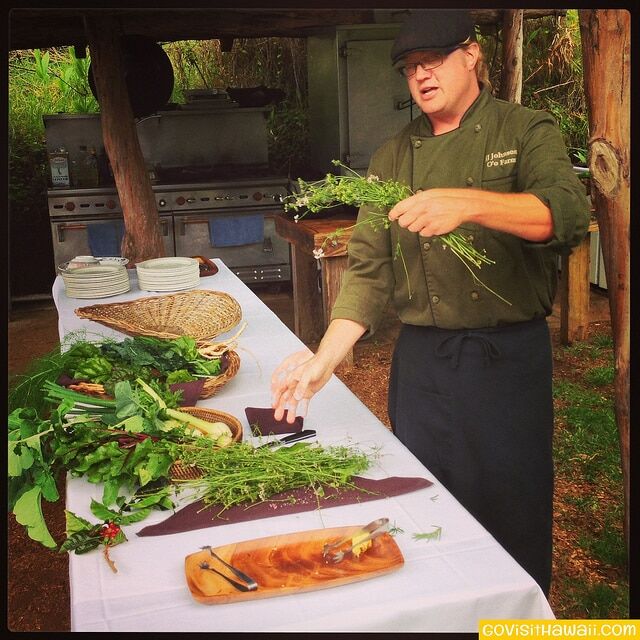 O'o Organic farm tour – This farm-to-table tour leads you through an excellent variety of organic vegetables and fruits. After tour a chef prepares a delicious lunch to sample the produce. You can also sample the Maui-grown and roasted Aina Coffee. O'o Farm is located in the upcountry town of Kula. See our review of O'o Farm tour.
Surfing Goat Dairy – This small dairy farm offers tours of their goat farm where you'll likely see goats playing on old surf boards — thus the name. This tour is a great one for kids and adults alike. You'll even get to sample some of the yummy goat cheeses made onsite. This dairy farm is located near Kula in upcountry Maui. See our review of Surfing Goat Dairy.
Farmers' market – You can buy beautiful island-grown fruits and vegetables and a lot more at one of the many farmers' markets across Maui.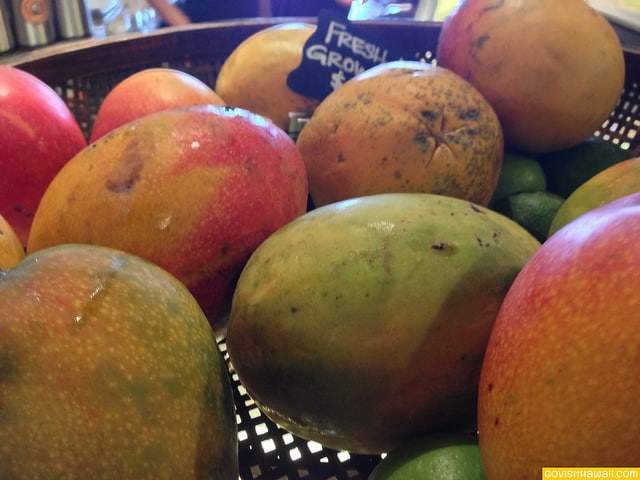 Pineapple farm tour – Maui Pineapple Tours show you the process of growing and packaging the amazingly sweet pineapples grown on the rich, volcanic slopes of Maui. They also offer distillery tours. The pineapple farm tour is located in upcountry Maui at Hali'imaile. See this link for more information.
Visit a Maui bakery – I like to joke that you can't really know a vacation destination until you've sampled the local baked goods. Well, at least that's the excuse I give myself to find the best local bakeries. A couple of places to recommend are Leoda's Kitchen and Pie Shop which is off Highway 30 on the way to Lahaina from Central and South Maui. Just as the name suggests, they're famous for their pies, which come in individual and sharable sizes. Another bakery that's island-famous is T Komoda Store & Bakery in Makawao. They're known for their cream puffs, which tend to sell out quickly. They also make malasadas (filled, sugared donuts) with island-fruit fillings like coconut and guava. Their stick donuts are pretty popular, too. T Komoda's doesn't have a website, so here's the next best thing — a link to their Yelp page.  It can be a convenient stop after watching sunrise on Haleakala.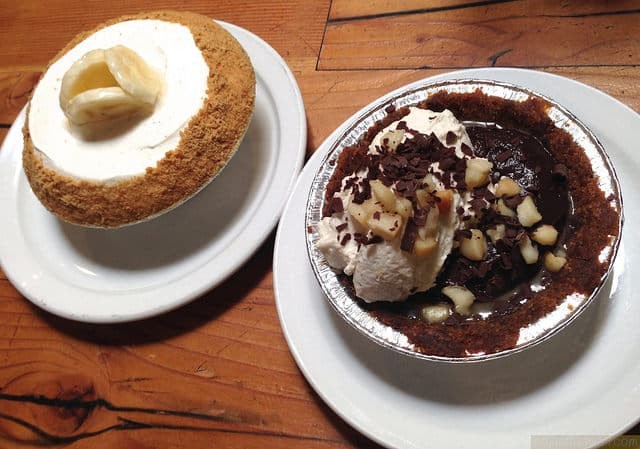 Tasaka Guri Guri Shop makes a cross between sherbet and ice cream. They only sell two flavors — strawberry and pineapple. Located at the Maui Mall in Kahului. They don't have a website, but here's their Yelp page. See this Google Map for directions.
Shave ice is a very refreshing treat and yes, it's shave, not shaved, ice. It's like snow cone, but with very finely-saved, soft ice. Most shave ice places allow you to choose up to three flavored syrups from dozens of choices. According to Yelp, Ululani's Hawaiian Shave Ice in Kihei and Lahaina are the island's most popular.
Coconut Glen's coconut ice cream is a refreshing stop off the road to Hana. The inventive ice cream flavors are all made from coconut milk. See our Coconut Glen's post for more information.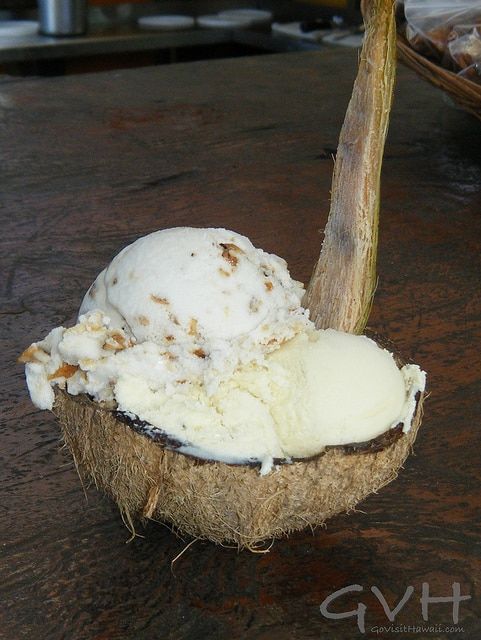 Local "plate lunches" are interesting to try. A plate lunch usually consists of scoop(s) of rice, a scoop of macaroni salad and a meat. The typical meat in a plate lunch is usually teriyaki chicken or beef or kalua pork. Aloha Mixed Plate is an oceanfront restaurant in Lahaina where you can also try the local-style fare.
Kula-grown strawberries as so sweet and flavorful. If you see them on an menu, give them a try. One of our favorite restaurants to enjoy Kula-grown strawberries is at Nick's Fishmarket restaurant in the Fairmont Kea Lani in Wailea. Their Strawberries Panzini made with Ulupalakua Ranch (in Kula) strawberries flambeed with Grand Marnier table-side is sure to be a tasty and memorable experience.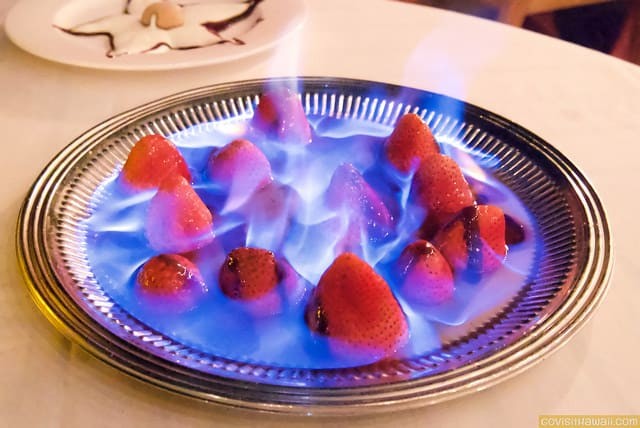 Ocean Vodka farm tour in upcountry Kula offers visitors the opportunity to learn how vodka is made from growing organic sugar cane to the distillery operation. For more information about this tour see this link.
Maui wine tasting at Ulupalakua Vineyards in upcountry Kula offers complimentary wine tastings as well as paid tours. See this link for more information.
WowWow Maui tropical lemonades make a great way to quench your thirst. We love their farm-to-friends concept incorporating mostly Maui-grown ingredients. You can find WowWow drinks in local stores and they have a lemonade stand in Kihei.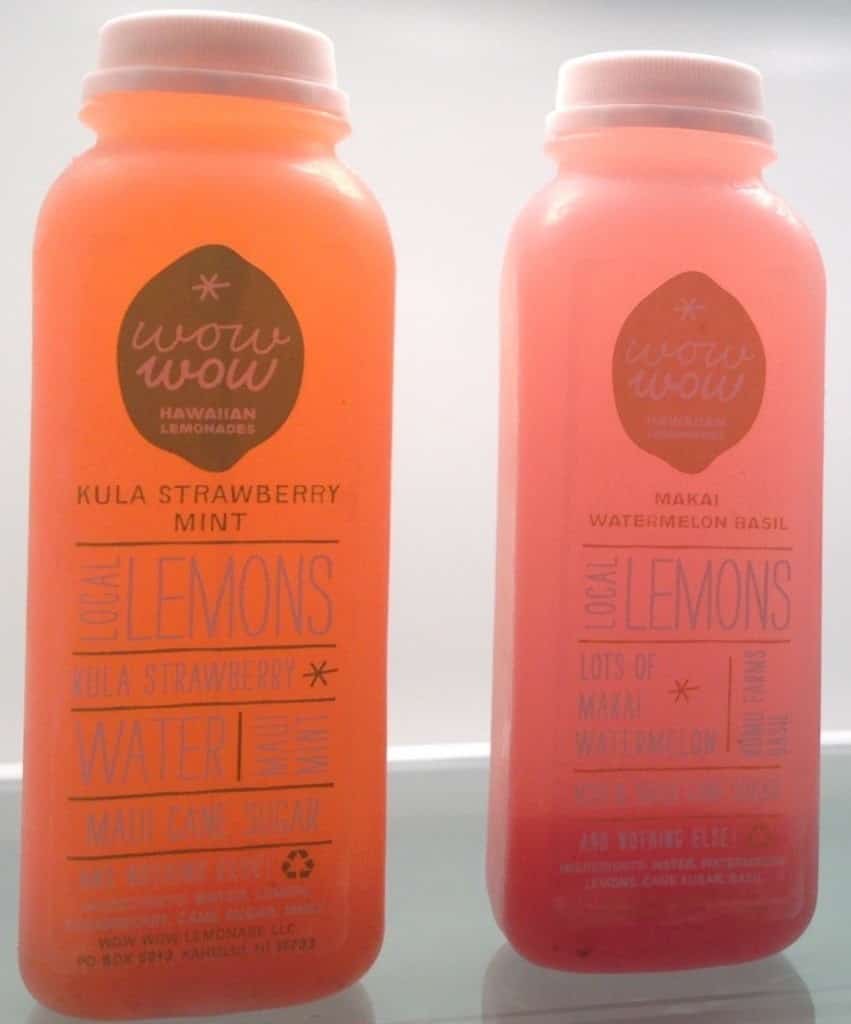 Maui Brewing Company makes unique beers including beers flavored with hints of pineapple and coconut. They have a pub north of Kaanapali. See their website for more information.
Maui-grown coffee can be picked up from local shops. One of our favorites is Aina coffee that you can sample from O'o Farms or pick up a bag from Aina Gourmet Market.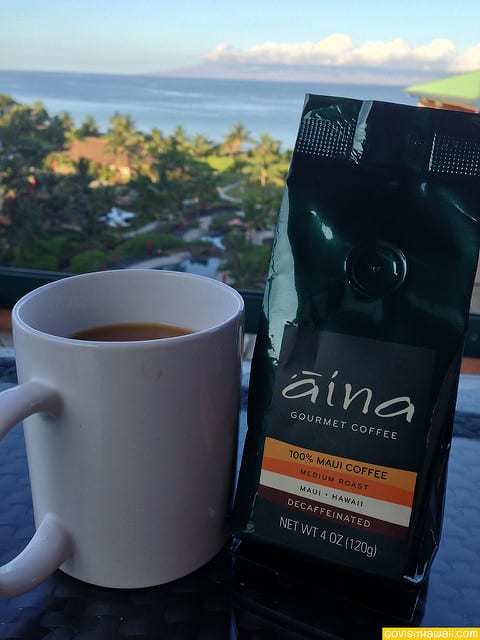 More food for thought, er, related notes:
– The fresh fish caught around Maui is delicious and most Maui restaurants feature local fish. Mama's Fish Market is one of the island's most famous seafood restaurants, though it's not for the faint of wallet.
– Maui Country Farm Tours offer a number of farm tours that include both food and drink as well as floral farms.
– For restaurant, see our list of favorite Maui restaurants.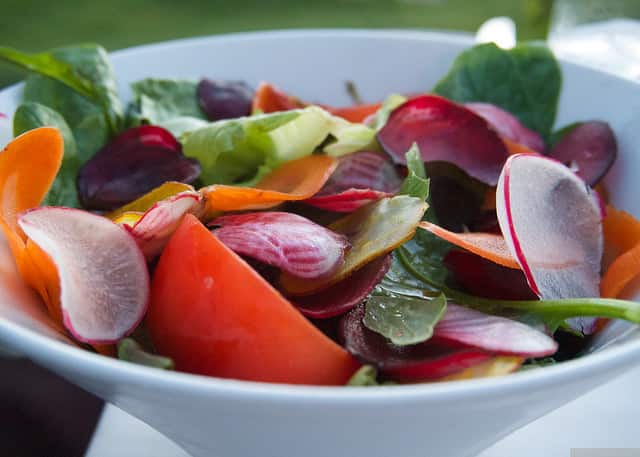 What are your favorite flavors and foods of Maui?