Touring and snorkeling the Na Pali Coast with Kauai Sea Tours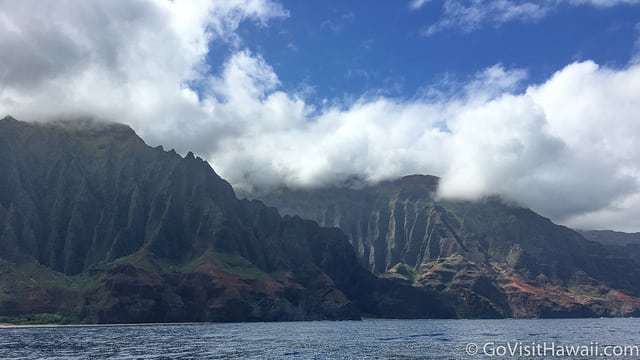 A trip to Kauai is not complete without admiring the majestic Na Pali Coast by land, air and/or sea and a morning snorkel sail with Kauai Sea Tours is a great way to see by sea!
After check-in, the 5.5-hour catamaran tour departs from Port Allen Marina Center from the small Kauai town of Ele'ele. Once aboard the Lucky Lady and after a safety briefing, our captain navigated the oft-tricky waves out of the port onto the smoother water to enjoy the views of the southwest shore on our way to the Na Pali Coast.
Along the way, our engaging and knowledgeable captain, Captain Kauai, shared loads of great information on the culture and history of the scenic coastline. Though we've heard lots of history of the area from previous trips, we definitely learned some new things from Captain Kauai.
We had at least two visits from dolphins along the way. They swam very near to the catamaran. Some of the baby spinner dolphins delighted us all by practicing their spinning skills for us.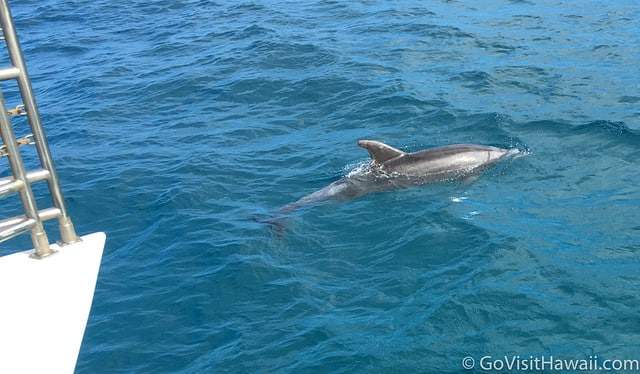 Our captain was not only a wealth knowledge of Hawaiian history and legends, he was also very skilled at navigated the catamaran very near the Na Pali shoreline and even underneath waterfalls. It seemed that we were getting closer views than some of the other catamaran cruises. We were almost as close as some of the zodiac rafting tours.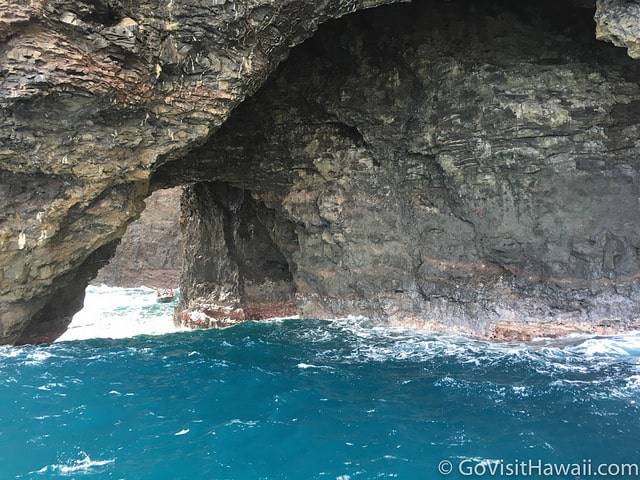 After a skimming near the shoreline, we turned around and moved further off-shore to get a wider view of the immensity of this picturesque coast.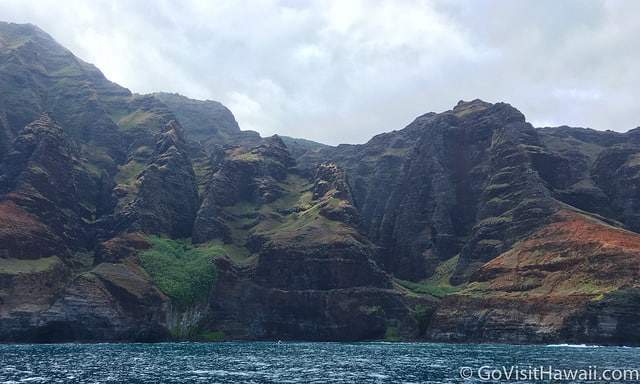 We stopped for snorkeling, which was nice, but not as good as we'd hoped. Visibility wasn't the best. So much depends on the wind and we were stopped at the safest spot. We did see some tropical fish and a sea turtle, so all was not lost!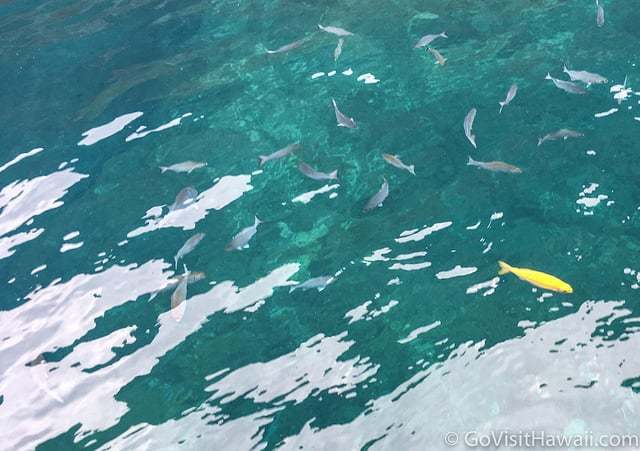 After a deli lunch, we headed back to Port Allen. All in all, it was a fantastic way to spend the morning!
Check out our short video of this excursion which includes dolphin action a sea turtle and footage of skimming near the Na Pali cliffs.

Mahalo to the Kauai Visitors Bureau for hosting our tour with Kauai Sea Tours. As always, we share the same information and opinions with you as we would give to our family and friends.
For more information about this and other Na Pali Coast tours offered by Kauai Sea Tours, check out their website.