All-inclusive resorts in Hawaii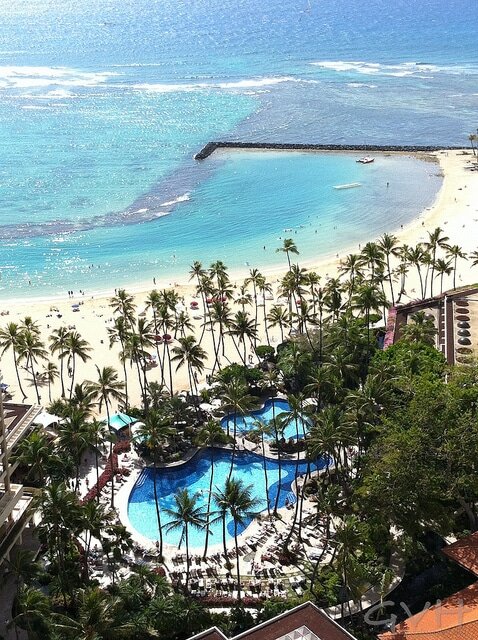 We've recently had an uptick in people asking for recommendations for all-inclusive resorts in Hawaii. "Can you recommend an all-inclusive hotel on <insert Hawaiian island>?" — is the typical question. The answer is that Hawaii doesn't have true all-inclusive, beach-y resorts like many resorts in the Caribbean and Mexico.
As of this 2022 update, there is only one all-inclusive, which is the luxury wellness resort, Four Seasons Lanai at Koele, A Sensei Retreat. This resorts is lovely and fairly remote, but it's not the typical beach-y resort that most people picture in their mind for a Hawaii vacation.
Occasionally, we come across limited-time offers for an all-inclusive-ish experience at a Hawaii hotel — like the one at Hilton Waikoloa Village we recently shared. Those offers are unusual — generally offered once per year. We tell our subscribers when we find those offers. Subscribe to our free newsfeed so that you will be in the know.
It's rare, but sometimes a travel agency can work with a hotel to create an all-inclusive-ish vacation to include room and food and maybe more.
Please don't be put off by the fact that Hawaii doesn't have all-inclusive hotels. It's not a problem. Here's why:
There are places in Mexico and the Caribbean where guests enjoy the safety and confines of an all-inclusive resort. In Hawaii, it's generally very safe to roam around and explore the islands.
There are numerous restaurants to choose from on all the Hawaiian islands. Discovering the local cuisine is something that most visitors really enjoy about their visit to Hawaii. The quality of restaurant food is quite high as the state of Hawaii inspects restaurants for cleanliness and food safety.
There are so many great activities to enjoy around the Hawaiian Islands. It would be a shame to confine yourself to the amenities of just one hotel in Hawaii.
As we stated in our 2012 article about all-inclusives in Hawaii, "Hawaii doesn't have many all-inclusives because they're really not needed. Hawaii is a very safe destination, which makes it easy and so much fun to get out of your resort and onto an adventure." That still rings very true.