First Look: Four Seasons Resort Lanai 2016 Renovations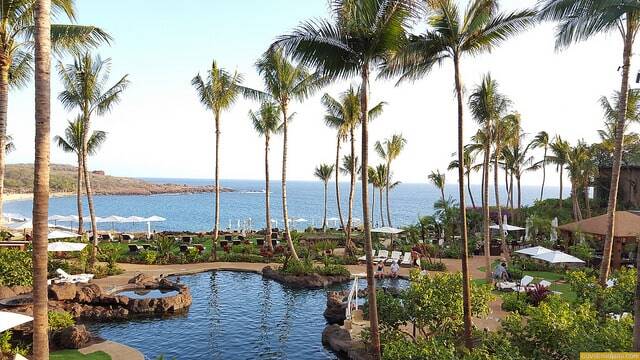 We love our job of keeping our finger on the pulse of Hawaii travel. Getting to experience Hawaii's newest hotels, activities and renovations is definitely a delightful benefit. A case in point — in February, we traveled to Lanai to check out Four Seasons Resort Lanai. They just reopened their doors to welcome guests on February 1st after major renovations.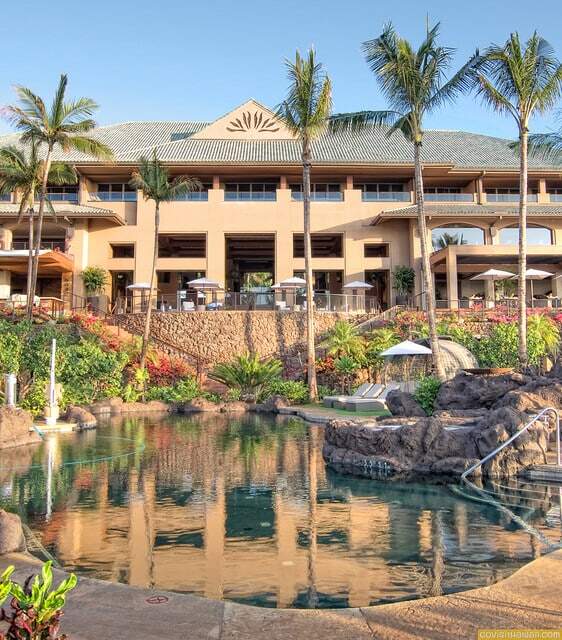 To say that Four Seasons Resort Lanai renovated or upgraded the hotel and grounds is such an understatement. I lack the words to adequately describe this transformation. From floor to ceiling and from lobby to landscapes, the resort has evolved into the new standard of luxury in Hawaii.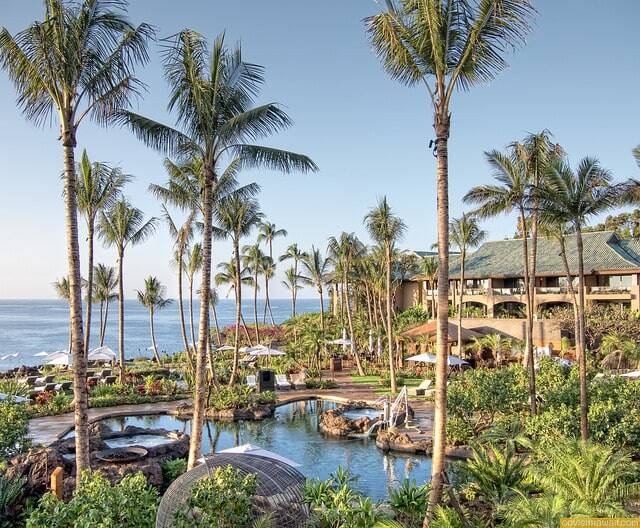 Andy created a very nice video tour to show you all the major features of Four Seasons Resort Lanai — from the luxurious, high-tech rooms to the adventurous activities to the beautifully landscaped lagoon-style pools. Please enjoy this brief video tour of Four Seasons Resort Lanai.

Some of our favorite things about the resort enhancements and changes are:
– The new lagoon-style saline pools with waterfalls with built-in seating along the pool edge. There's a pool designated for adults-only and another one for all ages. We especially loved whale watching from the ocean view hot tub shown in the following photo.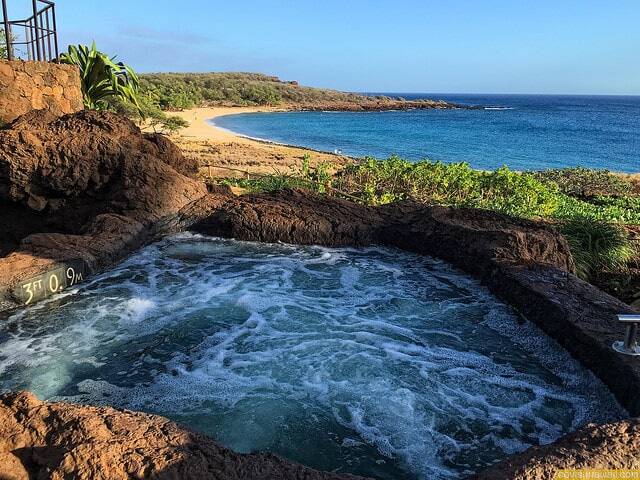 – The new pool and landscaping design provides many little private coves and extra space so that you're not shoulder to shoulder with fellow guests. For a bit of a splurge, the Pool Sanctuaries provide even more privacy.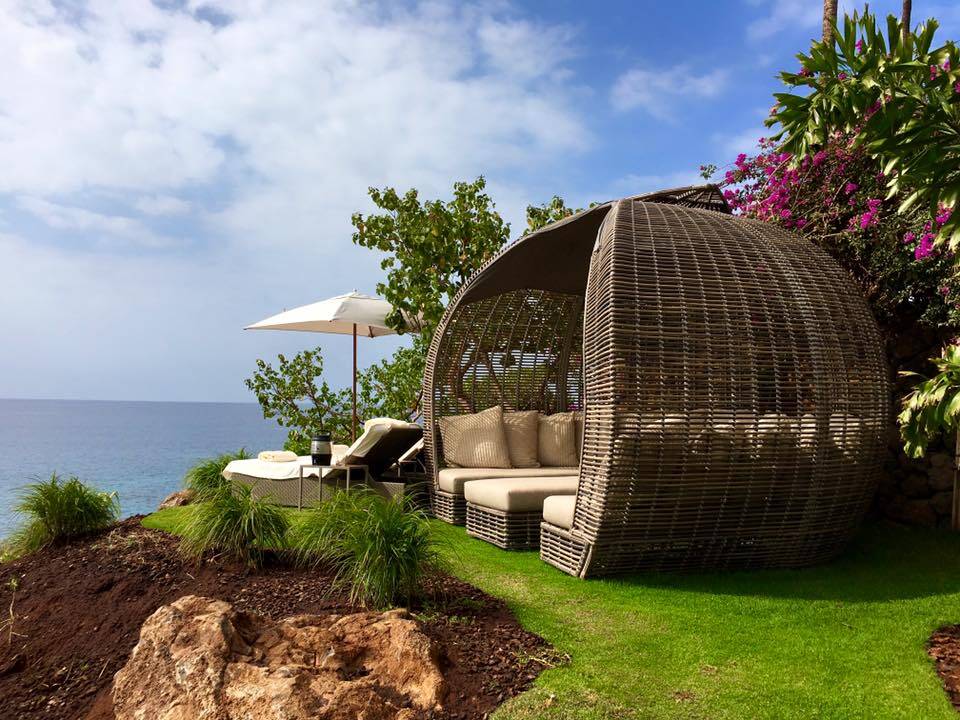 – The helpful pool staff provide an insulated water dispenser, tumblers and towels. Throughout the day, they deliver refreshing treats like frozen grapes, passion fruit smoothies and fruit kababs.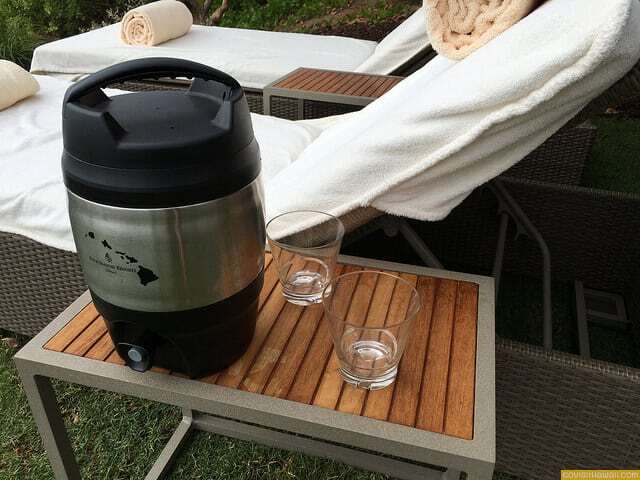 – Though we had previously experienced one of the upgraded rooms and wrote about it in 2014, when half the resort had been renovated, we're still very impressed by the thoughtful design.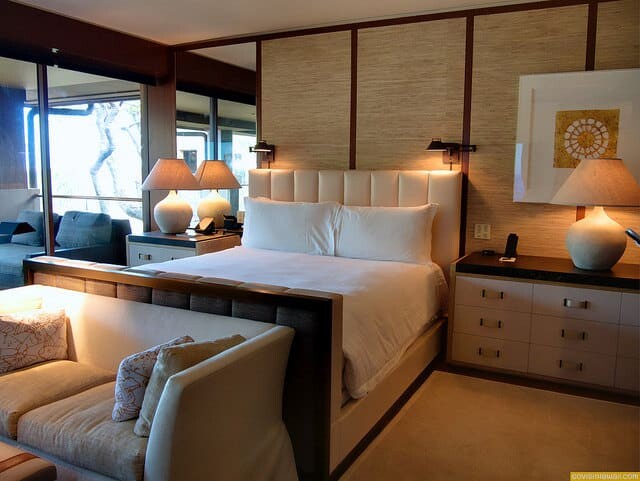 – One of the newest activities is a cultural UTV ride. While the resort was closed for the renovations, hotel employees cleared and restored ancient Hawaiian agricultural sites. The guided UTV tour takes guests to learn about interesting Hawaiian history and culture.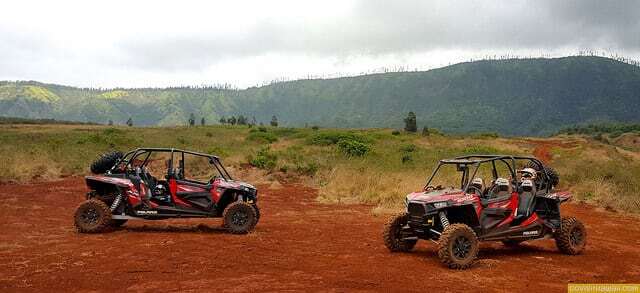 – The resort now manages horseback riding experiences. We enjoyed a scenic ride on an upcountry trail.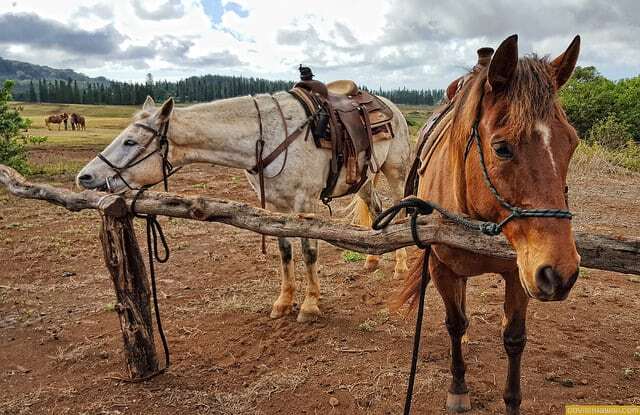 – We dined at NOBU Lanai three nights of our five-night stay — it's that good and there are so many unique dishes to try. One of the most spectacular dishes is the Wagyu Beef served searing on a hot lava rock.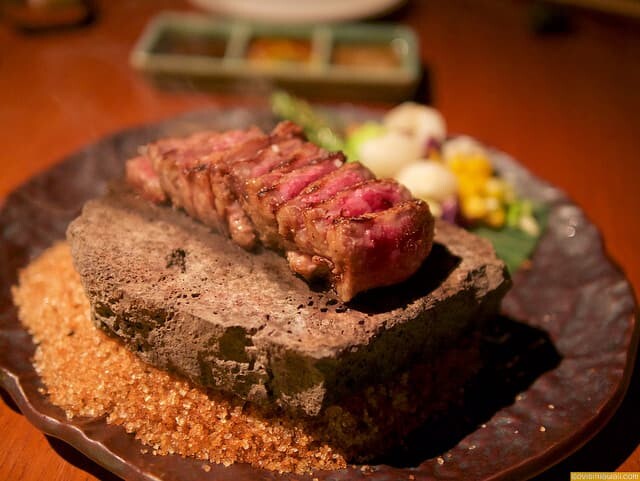 – Talking story with local residents is always a treat. The gentleman who manages the bird program at Four Seasons Resort Lanai, Bruno, had lots of interesting stories including one when he fought off a 14-foot shark. Getting to talk story is not the only cultural activity. Hawaiian cultural specialists come on site for several interactive educational programs.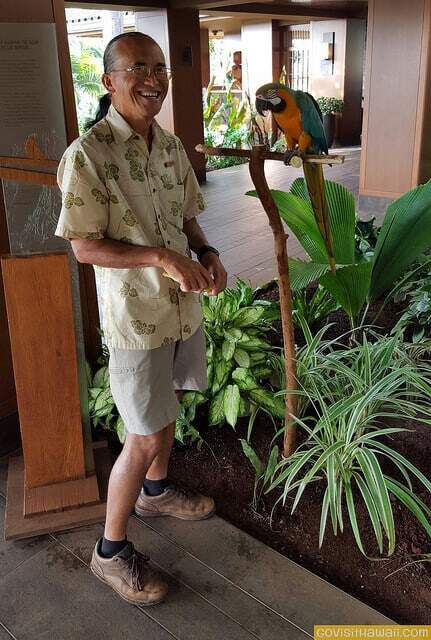 – Of course, no trip to Lanai is complete without seeing the beloved Pu'upehe, which is also known as Sweetheart Rock.

For more photos of Four Seasons Resort Lanai along with some of the island's activities, feel free to check out our updated collection on flickr.
Though so much has changed at Four Seasons Resort Lanai, some of the reasons that made it so wonderful in the first place, remain exactly the same. Of course, the location with the stunning view off to Hulopoe Bay is the same, as is the friendly and ever helpful staff who aim to greet you by name and wow you with their service.
For more opinions, see this link for TripAdvisor reviews. Have you stayed at the newly renovated Four Seasons Resort Lanai? How was your experience?