Aloha Friday Photo: Old Glory in Pearl Harbor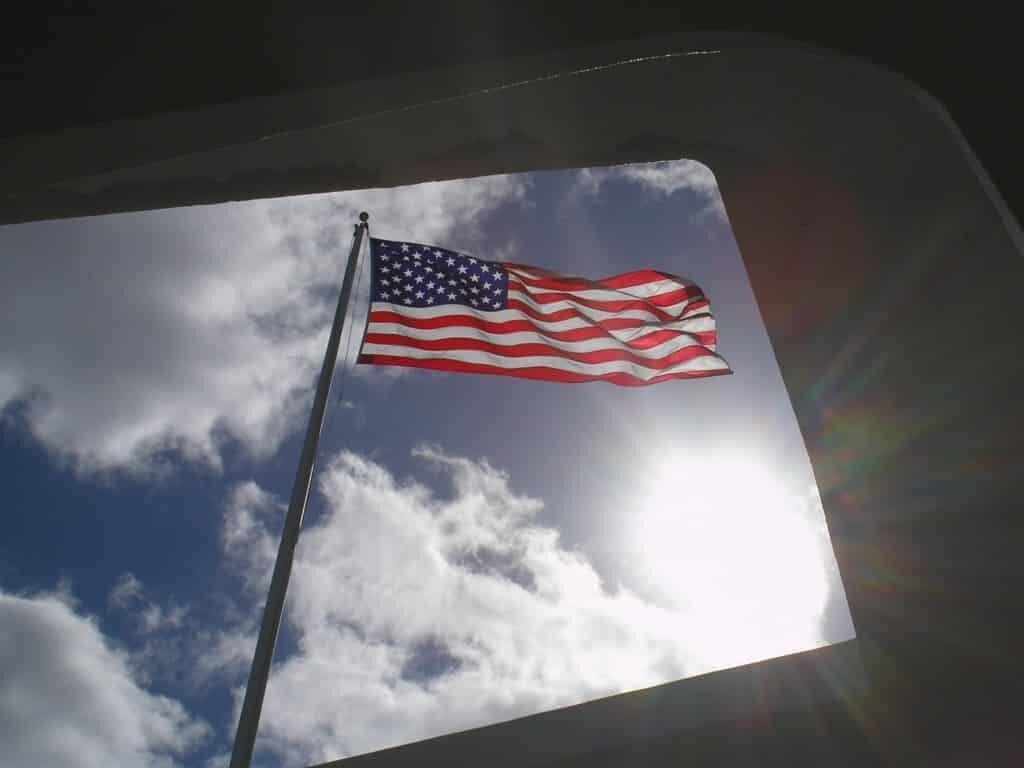 Mahalo to David and Debra Hall for sending this photo to us for Aloha Friday Photo. Her photo was taken at the USS Arizona Memorial in Pearl Harbor as she describes here:
My husband and I were stationed at Schofield Barracks, HI. It was our first time to Hawaii and my husband, our daughter-Rachel, our son-Wesley and my mother who passed away in 2013 from stage IV lung cancer went to see the Pearl Harbor Memorial. My husband happened to look up at see Old Glory waving in the wind and snapped the shot, it is not of any ocean, scenery, or sunset, but it is an emotional picture behind part of the history in relation to Oahu.
For anyone who has visited this site, I'm sure they can agree with Debra that it is a very emotional place to visit. In fact, I recently advised some friends who were about to go to the USS Arizona Memorial to bring a tissue with them. They later told me that the tissues came in handy.
David and Debra also shared a second photo from the inside the USS Arizona Memorial in which you can see the open panels and the flag pole.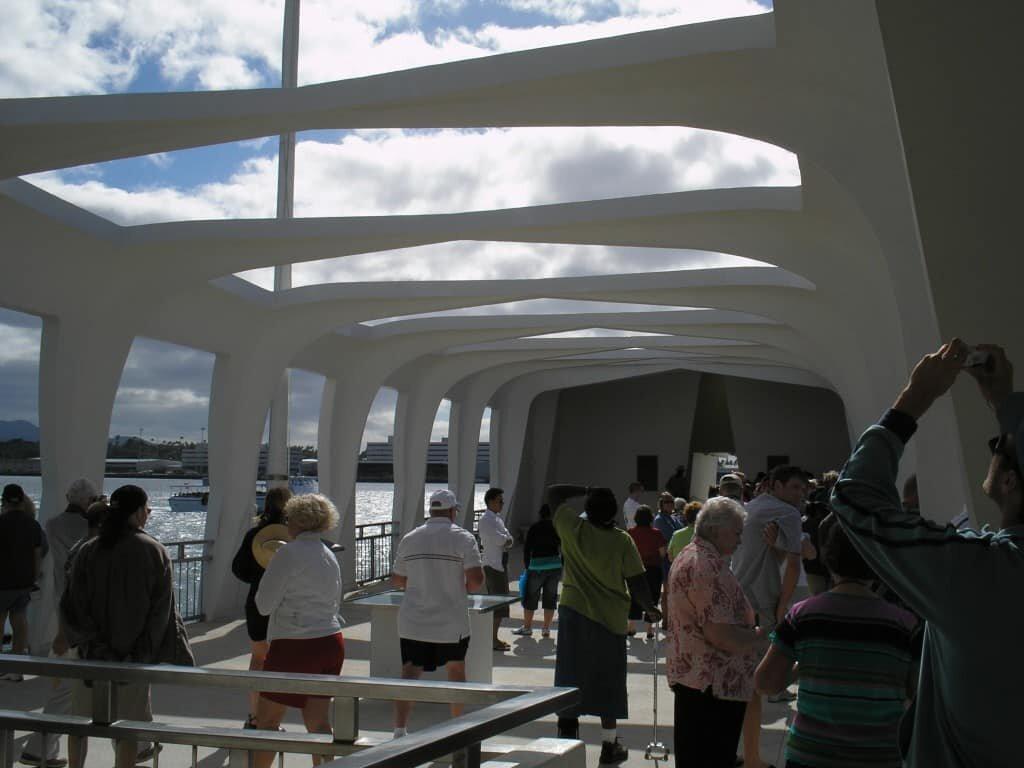 If you are planning a trip to Oahu, check out our tips for visiting the USS Arizona Memorial, which we list among the top Oahu attractions and in our seven-day Oahu itinerary. Many people vacationing on other Hawaiian Islands can also easily visit Pearl Harbor by a packaged tour or an independent day trip.
Thanks again to David and Debra Hall for sharing this photo and for their service!
Happy Aloha Friday!