Aloha Friday Photo: Picturesque Polo Beach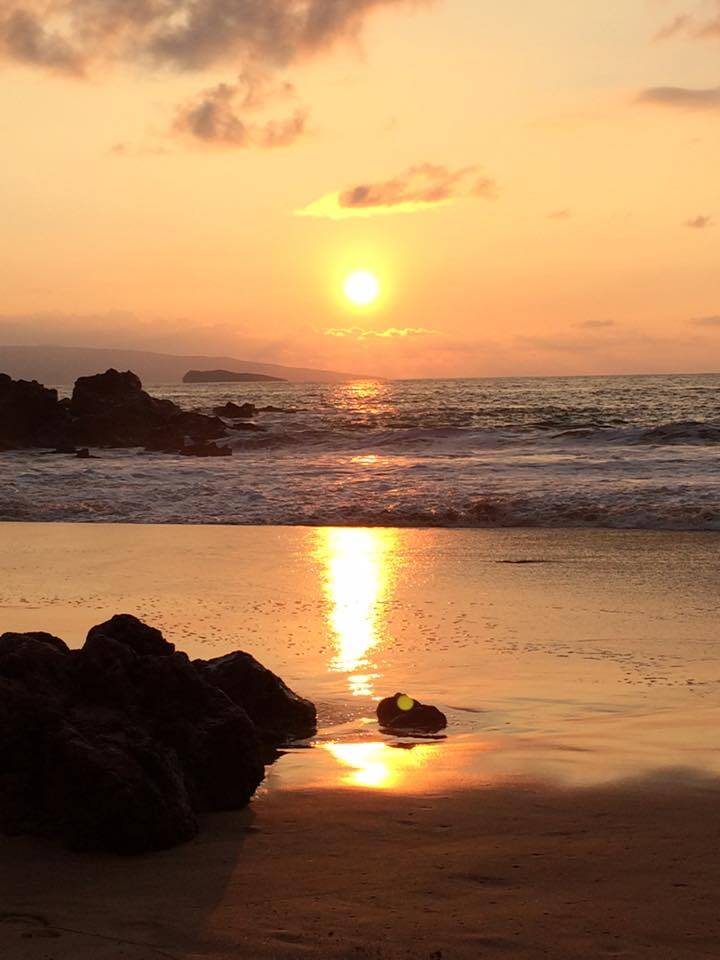 Mahalo to Sonia Olsvik for sharing this lovely photo with us for Aloha Friday Photos.
Sonia took this photo from Polo Beach in Wailea, Maui. What a pretty shot with the lava rocks in the foreground as well as the reflection of the sun on the wet sand.
We've just returned from a trip to Maui where we stayed at the hotel fronting Polo Beach – the Fairmont Kea Lani. We took the time almost every night to watch sunset from the beach where there are many picturesque vantage points.
Happy Aloha Friday!