What do you do with your luggage on the day you fly home?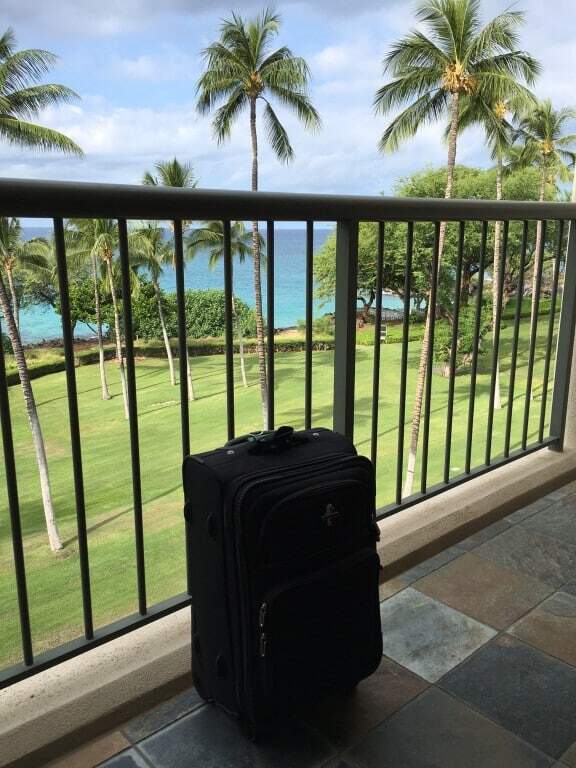 What do you do with your luggage when you have a significant time gap between when you check out of your Hawaii accomodations and when your flight departs? We touched on this tricky topic in our Oahu itinerary post, but we thought that this challenge is worthy of its own discussion.
From our many trips to the Hawaiian Islands, we usually have to check out of our hotel room at 11am or noon, but our flights don't leave Hawaii until after 5pm. With so much to see and do in Hawaii, we don't want to be tied to our luggage. This situation is always a challenge, but we have found a few solutions. 
1. Check for a late checkout.
Our top recommendation is to start by asking the front desk if it is possible to get a late checkout. On the morning of your departure, call the front desk to ask if it's possible to get a delayed checkout time. It has been our experience that most Hawaii hotels will extend checkout time from a typical 11am to later checkout at around 1pm, subject to availability. Some hotels might offer extended check out for an additional fee.
2. Check to see if your hotel has a courtesy suite with luggage lockers. 
Some hotels provide a suite for guests to use to us after checkout. These suites usually have luggage lockers.
3. Ask if your hotel will hold your luggage after checkout.
Most hotels will store your luggage as a courtesy for a few hours after check out. (You may want to be prepared to tip the person who helps store your bags.)
4. Check with your airline to find out how soon you can check your luggage at the airport. 
Contact your airline to determine when they open their check in service. Please note that this option may not always be feasible and depends on when your airline opens their service at the airport. For example, if you are flying on an airline that only has one flight that departs late in the evening, they won't open their counter until a few hours or so prior to the late evening flight.
5. Store your luggage in your rental car.
Take your luggage with you. We always try to get a rental car with a trunk for this purpose. If we don't have a trunk, we try to stay in the car and just enjoy some scenic driving with limited time away from the car. If we have to leave the car for a short period of time, we bring our valuables with us. Please note that this option can be a little risky as it is easy for thieves to break into rental cars.
6. Pay for an extra night. 
If your budget allows, consider paying for an extra night. Even though you won't be staying one more night, it's very convenient to have a place to keep your luggage, clean up, check out and then head to the airport. 
—
So these are some options that we've tried or thought about. What other strategies have you used?