Lava lake at Halema'uma'u is putting on a show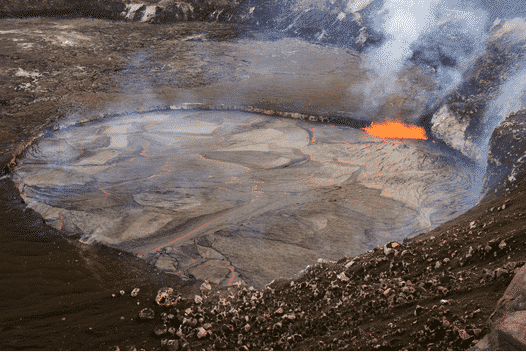 Since Halema'uma'u became visibly active in March 2008,  lava levels usually fluctuated between approximately 100 and 500 feet below the crater opening. With recent inflation, the lava lake has dramatically risen — so much so that lava reached it's highest position yesterday at just 7 feet below the surface!
Here's a video provided by the USGS that shows amazing scenes from the rising lava lake:

(Email subscribers: click here to view the video embedded in this blog post.)
If you'd like to see Halema'uma'u on your Hawaii Island (the Big Island) visit, it's easy to find and observe inside of the Hawaii Volcanoes National Park. See our post about Halema'uma'u for advice.
To learn more about Halema'uma'u activity, see these resources:
It will be interesting to see what happens next. Will the lava lake continue to rise?