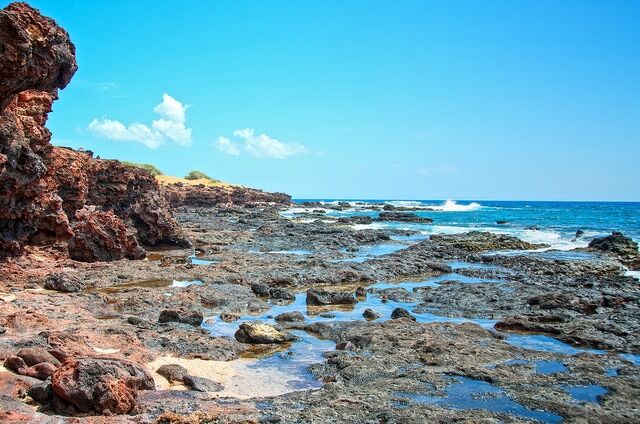 At first glance, tidepools simply look like pockets of water in eroded lava rock, but there's actually an abundance of marine life in tidepools.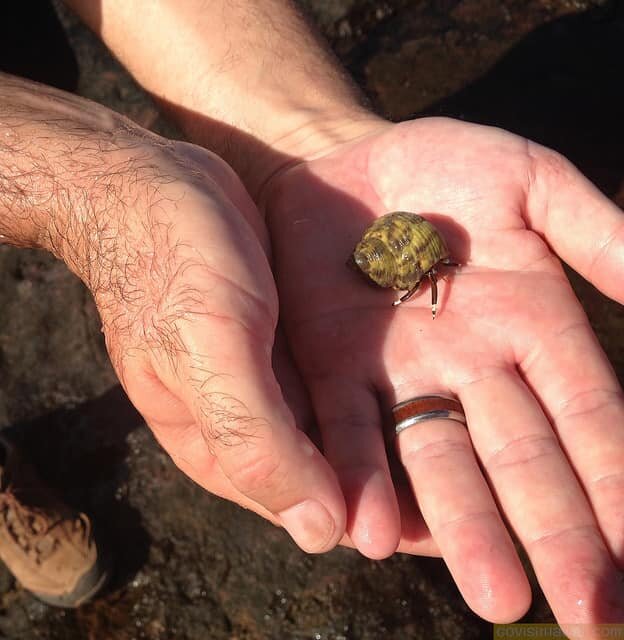 I took a guided tidepool exploration of Hulopoe Bay through Four Seasons Lanai Resort at Manele Bay last fall and was amazed by the thriving ecosystem in these small pools of water.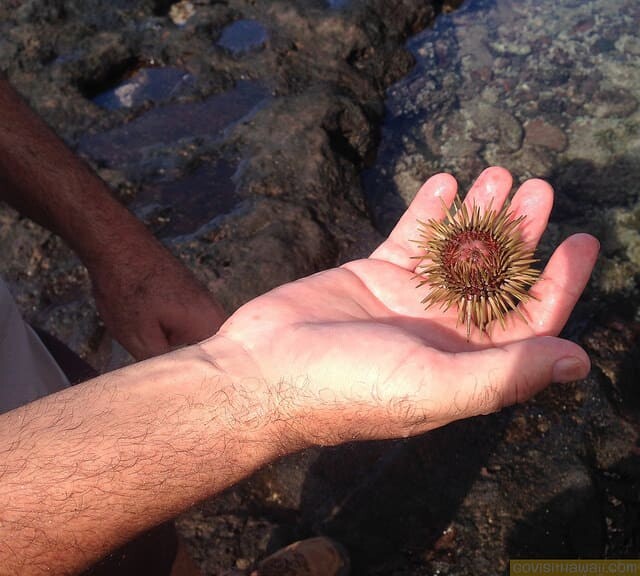 One of the most important parts of tidepools is algae as it is the main food source for the marine life. Though it mostly appears to be almost transparent, it grows all over the lava rocks. >> Caution: you need to very, very, very carefully watch your footing around tidepools as the algae-covered rocks are extremely slippery. <<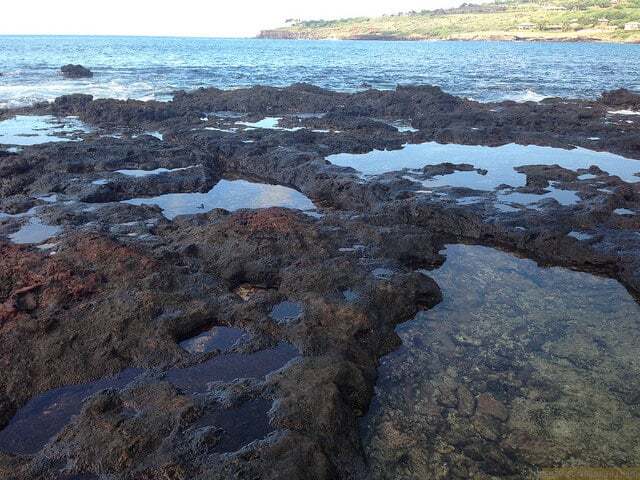 Tidepools are much like nurseries for young, small fish. In tidepools, they're protected from predators who are too large to live in the small pools. A young fish may live and grow in a tidepool for three or four months before washing themselves to sea though a high tide.
When you visit Hawaii, I encourage you to take a peek at the amazing ecosystem of a tidepool. Some Hawaii hotels provide complimentary guided tidepool tours. Check with your concierge for advice on where to see tidepools near your resort. Do look at the marine life, but don't touch it unless your guide says it's ok.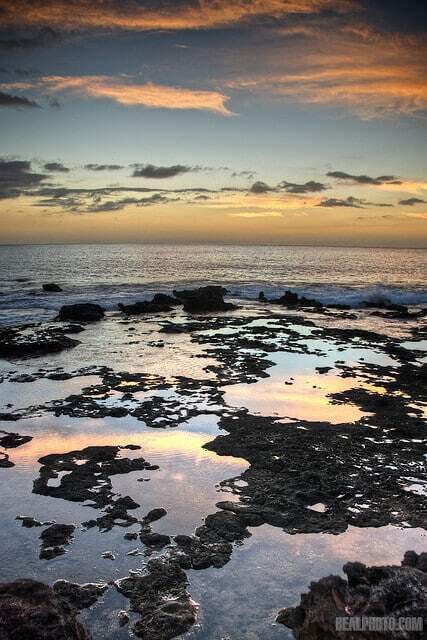 Oh, and one more thing to add about tidepools — they make a beautiful foreground around sunset shots in Hawaii as you can see from the above photo.