Aloha Friday Photo: Romantic Dinner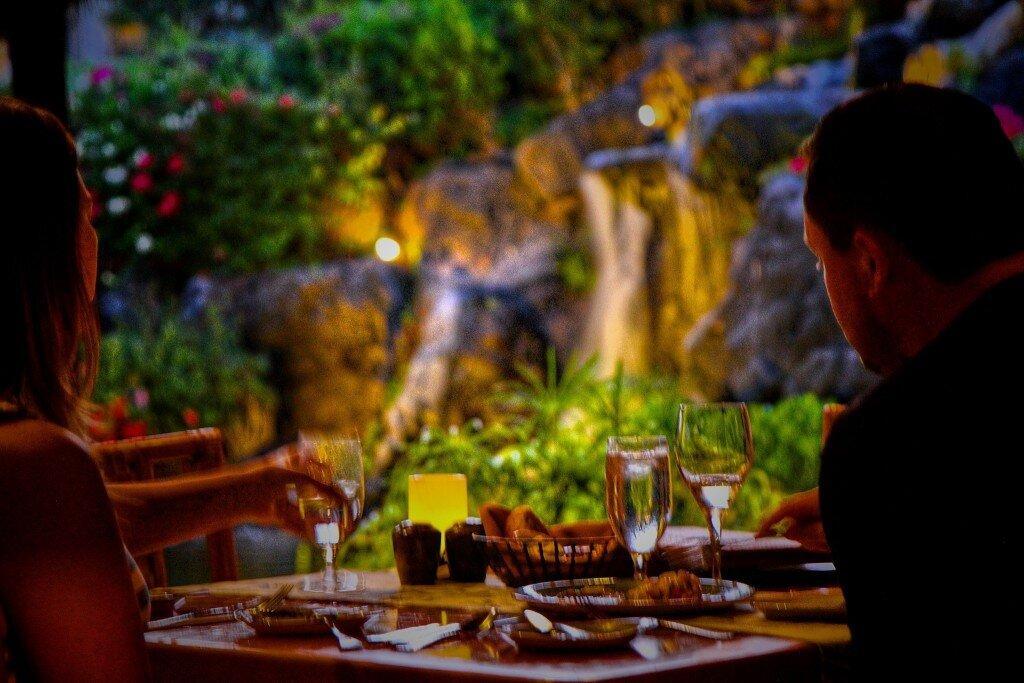 Mahalo to Tom Sakiyama for sharing this beautiful photo with us for Aloha Friday Photos.
Tom took this photo from Tidepools restaurant at the Grand Hyatt in Poipu, Kauai. We've dined here and can attest to the fact that it is a very romantic restaurant surrounded by gardens, waterfalls and tidepools. We recommend Tidepools on our Kauai restaurant list.
With Valentine's Day nearing, we were pleased to have this romantic Hawaii dinner scene to post. Whether you will be celebrating Valentine's Day in Hawaii or not, perhaps you'd like to wish your sweetheart a happy Valentine's day in the Hawaiian language. Though there's not technically a Hawaiian word for Valentine, there most certainly is a word for love. The Hawaiian equivalent of happy Valentine's Day is happy day of love —  hau'oli la aloha. Learn more about this Hawaiian Valentine's Day wish here.
Happy Aloha Friday and Hau'oli La Aloha!