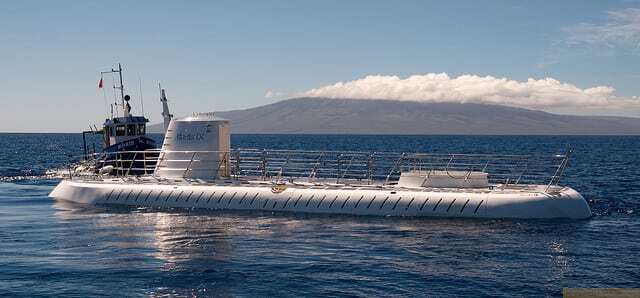 If you'd like to see Maui's exciting underwater world without getting wet, we highly recommend taking a submarine dive with Atlantis Adventures in Maui. Though we both enjoy snorkeling, we felt like the submarine dive gave us a different perspective of Maui's amazing marine world.
The experience began in Lahaina. After check in, we found the Atlantis boarding slip in Lahaina Harbor. An open-air boat transported passengers on a scenic mile-and-a-half ride to the dive site. The view of the West Maui mountains from the water was excellent.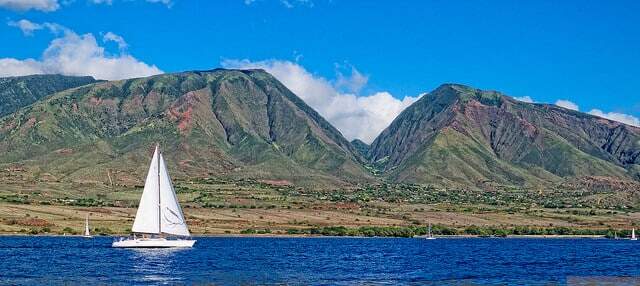 We were able to watch the submarine emerge from its previous dive. Then the guides efficiently moved the folks from the sub to the transport boat and the folks on our dive into the submarine.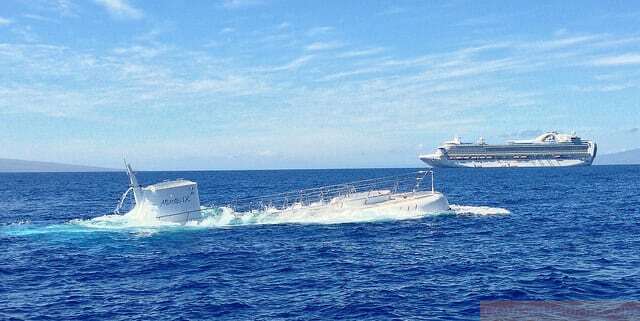 The guides and captain were very friendly and seemed to genuinely enjoy sharing this submarine experience with visitors. They were also very funny, too. I'm sure they've probably perfected and repeated some of their jokes many, many times, but they still had me cracking up with laughter.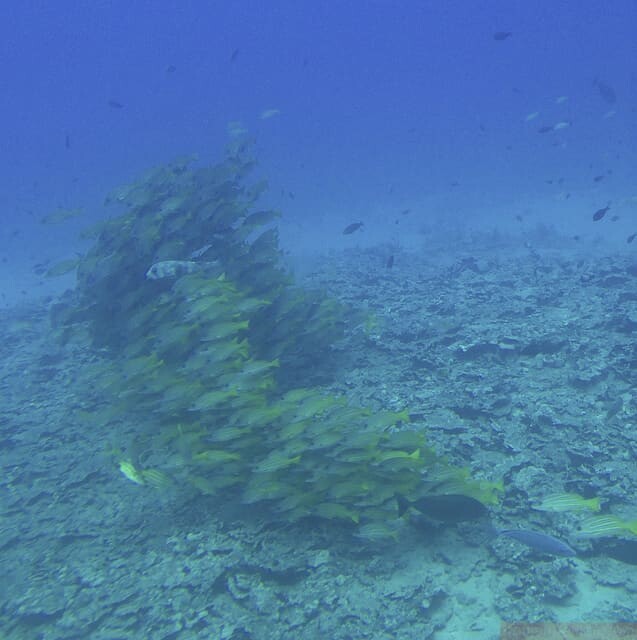 On our dive, we visited a site where fish gathered to feed on plate coral. Then we went to the shipwreck site of the Carthaginian. Of course we saw many tropical fish. Some of them were in large schools which was neat to see such a large quantity of fish. Some folks on our tour saw a large eel and an octopus. If you're lucky, you might see a humpback whale during whale season.
A large display indicated our depth. We reached a depth of about 135 feet below sea level. That's equivalent to 13 stories!
See our brief video (1 minute 39 seconds) provides an overview of the experience.

 What to know when you go:
– A one-hour dive tour costs $115 per adult, but you can save $10 by booking directly with Atlantis online. They offer special pricing for children. Check their website for current pricing and offers.
– Check in and get your boarding pass at the Atlantis Adventures shop on Front Street in Lahaina. You'll then be directed to the Atlantis Submarine slip number at Lahaina Harbor.
– Free public parking is available off of Prison Street.
– We booked our tour for 1pm. We checked in at 12:30 and completed our tour at about 3pm. Just be aware that even though you book a one-hour dive, you'll need to allocate more than one hour.
– In general, morning visibility tends to be best.
– Wear shoes with good grip and stability for easier transfer between the boat and the submarine.
– View more of our photos from our dive with Atlantis.
Atlantis also offers submarine tours on Oahu at Waikiki and on Hawaii, the Big Island, at Kona.
Have you taken a submarine dive in Hawaii with Atlantis? How was your adventure?