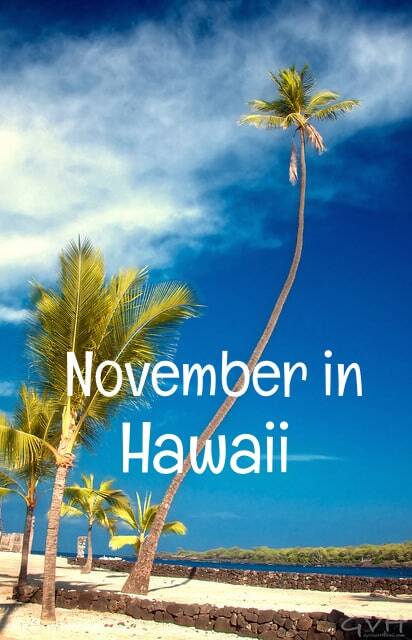 If you are considering a Hawaii vacation in November, you may want to examine all the important factors, such as weather, costs, crowds and special events. We'll look at each of those factors in detail to help you decide whether November is the best month for your visit to Hawaii, but almost anytime is a great time to visit Hawaii!
What's the weather like in Hawaii in November?
Hawaii's weather is almost always very pleasant. Even in November, when the most of the northern hemisphere experiences chillier, autumn weather, Hawaii stays quite warm due to its proximity to the equator. In November, Hawaii's daytime, average high temperatures typically range in the mid to low 80s. Evening temperatures usually dip into the upper 60s to lower 70s.
Per weather records, November rainfall levels in Hawaii are higher than average. That being said, November is not the rainiest month in Hawaii. See the following Hawaii rainfall chart for more details.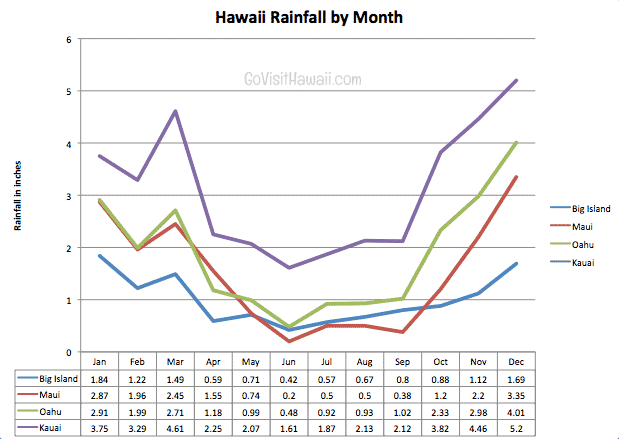 Note that most of Hawaii's rain falls overnight. So, most likely, rain shouldn't interfere with your vacation sightseeing much, if at all. Most showers are short-lived, so if you bring a light rain jacket and/or an umbrella and wear quick-drying clothes, you'll still get to enjoy Hawaii's great outdoors.
The ocean temperatures around Hawaii are pleasant enough for swimming. In fact, you can swim any time of year in Hawaii without needing a wetsuit.
Is November a quiet or crowded time to visit Hawaii?
Per our analysis of Hawaii Tourism Authority statistics, November is one of Hawaii's least visited months. If you visit in the first few weeks of November, the islands should seem very uncrowded. However, with the last Thursday of November being Thanksgiving holiday, the final week of November has an uptick in visitors.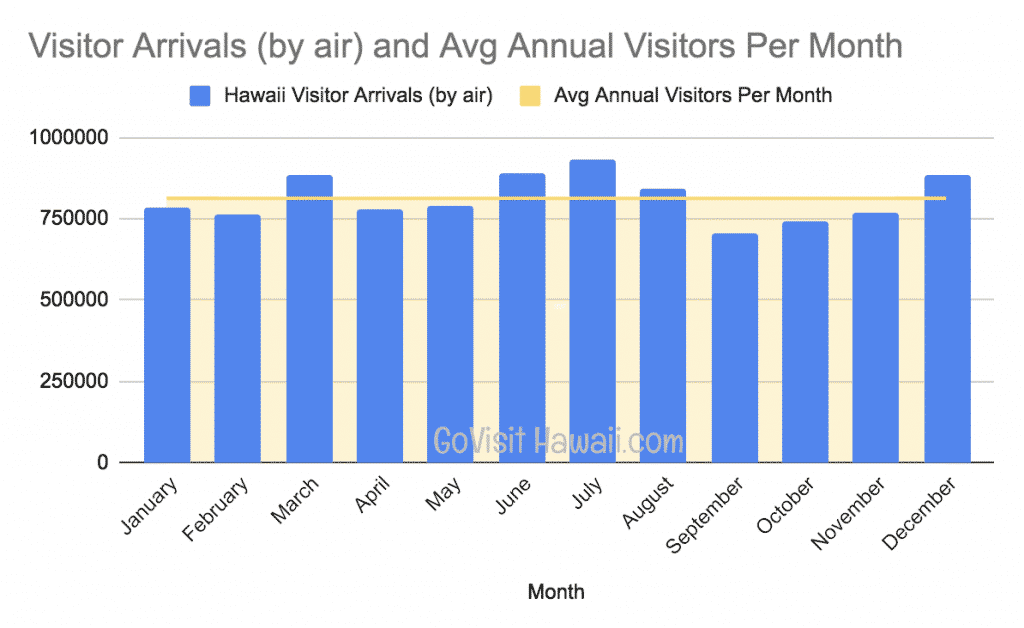 Is November a cheap or expensive month for a Hawaii vacation?
Per our analysis of Hawaii hotel rates, November is an excellent month to save money on accommodations. In fact, it's one of the cheapest times of the year as you can see from the following graph. Note that hotel rates do increase around the week of Thanksgiving.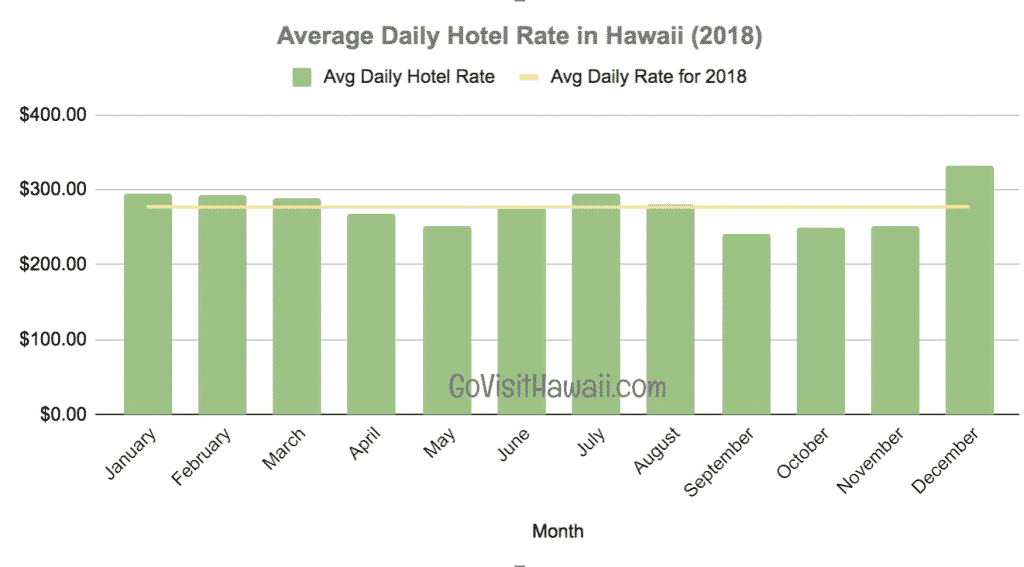 With the exception of Thanksgiving week, we have observed that airfare rates for November travel to Hawaii tend to be less. If you are considering a November vacation to Hawaii, we recommend you begin monitoring fares two to five months ahead of your visit. See our strategies for saving money on airfare to Hawaii.
Are there any special events or reasons to visit Hawaii in November?
The following festivals and events are Hawaii's biggest for the month of November.
Hawaii, the Big Island
Maui
Oahu
Of course, the Thanksgiving holiday takes place in November and people in Hawaii love to celebrate holidays. With Waikiki's popularity, we issue a list of great things to do and places to dine in Waikiki for Thanksgiving.
Though we've only listed the top events for November, there are many, many more great cultural festivals in Hawaii. For a comprehensive list of festivals and events, search GoHawaii.com.
—
Have you been to Hawaii in November? How was your experience?
—
The photo used at the top of this post was taken on one of our visits to Hawaii, the Big Island in November 2011.
—
This article about November is part of a larger series examining which month is best to vacation in Hawaii.