Suggestions for what to wear in Hawaii on vacation – female edition (with photos)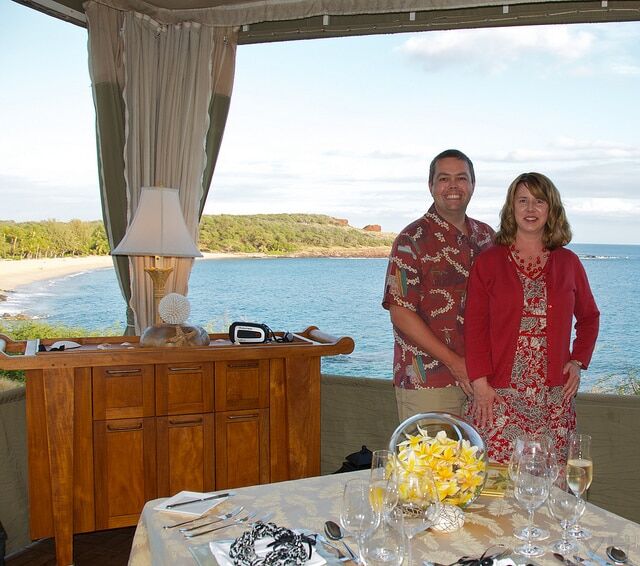 Packing for Hawaii is really quite simple. Your comfortable, casual wear will fit in well with Hawaii's relaxed, island vibe.
With Hawaii's tropical, warm weather, comfort is key. When choosing your clothing for Hawaii, we recommend cotton-based, loose-fitting, breathable and moisture-wicking clothes as they will feel best against your skin. I recommend that you leave your clothes with a high polyester and nylon content at home as they will tend to feel hot and scratchy on your skin in the heat and humidity.
What to wear in the daytime on a Hawaii vacation:
For daytime sightseeing, shorts and a t-shirt are all you need. If you think you might do some hiking, we recommend quick-drying, moisture-wicking clothing and a good walking shoe that you don't mind getting dirty. If you will be going upcountry to higher elevations, you'll want to wear something warmer — like convertible trousers and bring a jacket.
If you'll be lounging by a hotel pool, we recommend wearing a coverup over your swimsuit as you walk to and from the pool. Most resorts request that you wear swimsuit coverups in restaurants, lobbies and other common areas that are not immediately around the pool.
Sunscreen, sunglasses and a hat are also daytime essentials to wear in Hawaii.
For more recommendations of what to wear for daytime adventures, see our what to pack for Hawaii post.
What to wear in the evening on a Hawaii vacation:
The dress code at most Hawaii restaurants is called resort wear. What does resort wear mean? For ladies, that means casual skirts, dresses and slacks as well as capri pants and nice (dressier) shorts along with a casual blouse.
A light sweater is useful to bring — especially if you are visiting Hawaii in winter months. You'll probably want to have a light sweater for the flight to Hawaii anyway, so make it one that you can wear with multiple outfits.
Photo examples of Hawaii evening wear:
I'm definitely not any sort of fashion diva, but I have been to Hawaii enough times that I know what works for evening wear. The following photos shows some examples of clothing that I've worn to go out to dinner or to a luau in Hawaii.
A cottony tunic with cottony bermuda shorts are a good combination to wear to a casual restaurant in Hawaii — for example to a Duke's or Hula Grill restaurant. Add a necklace or bracelet to make this casual outfit dressier if you need.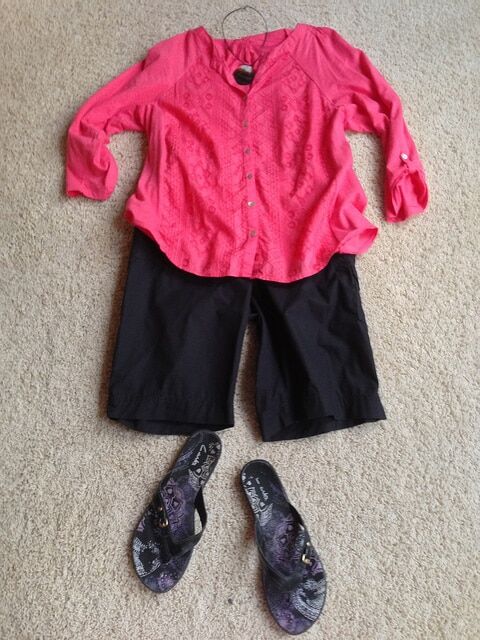 I live in the South where Lily Pulitzer clothing is popular. The following cottony Lily Pulitzer dress is one that has an Aloha-print (Hawaiian-print) that fits in well in Hawaii.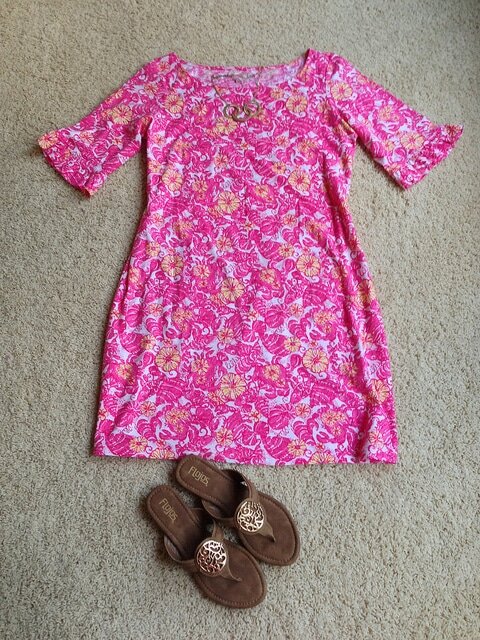 The following sundress and sweater combo is one that I almost always pack when going to Hawaii. The dress is cotton-based with a touch of lycra, which packs very well without wrinkling.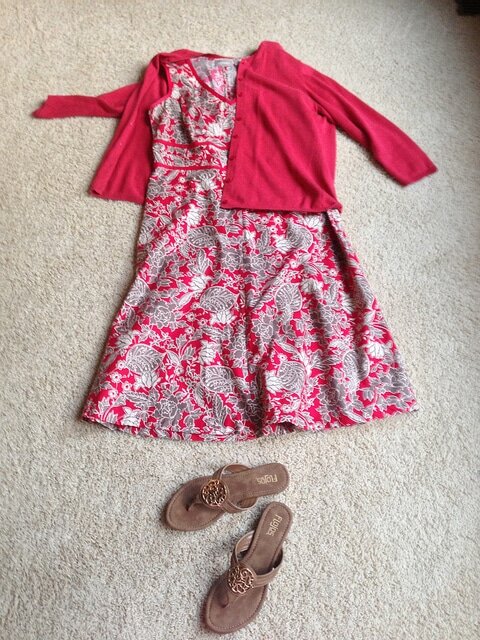 Tommy Bahama clothing is practically the visual definition of casual wear. With it being an expensive brand, I have only splurged on this maxi skirt and light cardigan.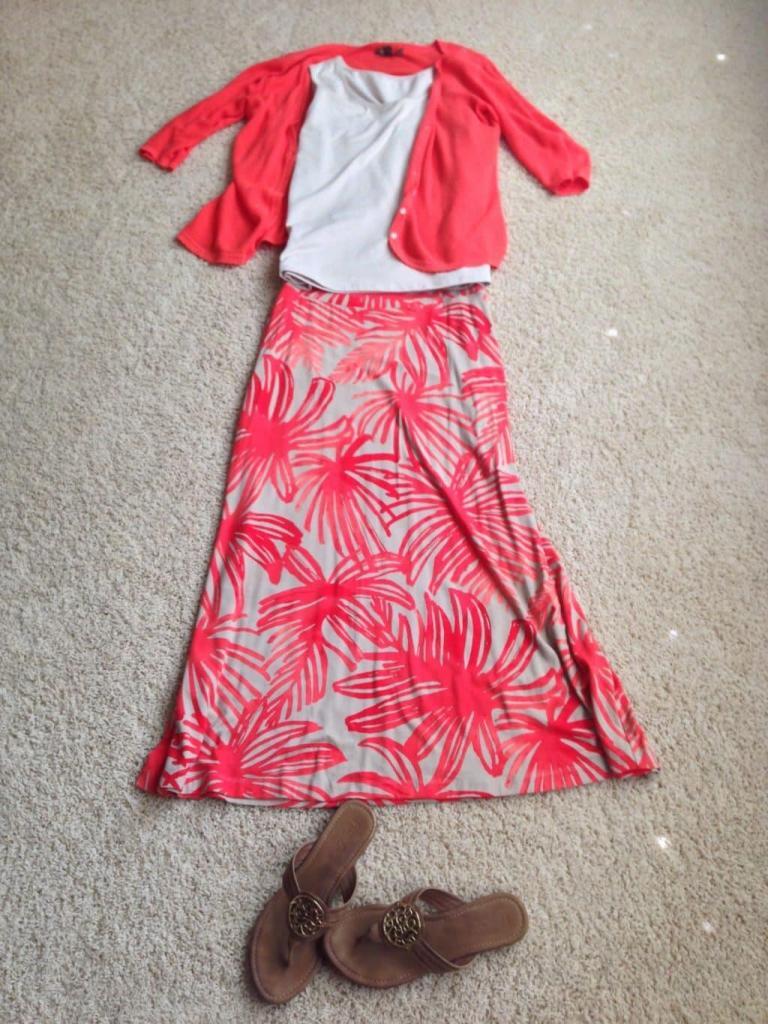 For a sunset sail, we highly recommend that you don't wear a dress or skirt due to the extra breezy conditions on the water. Instead, we recommend something like bermuda shorts or capri pants, a short-sleeved shirt and a light sweater. The following outfit from Versona is a great example of resort wear and would be perfect for a sunset sail or dinner in Hawaii. Again, you may want to add a light sweater. See our post on what to wear for a catamaran cruise.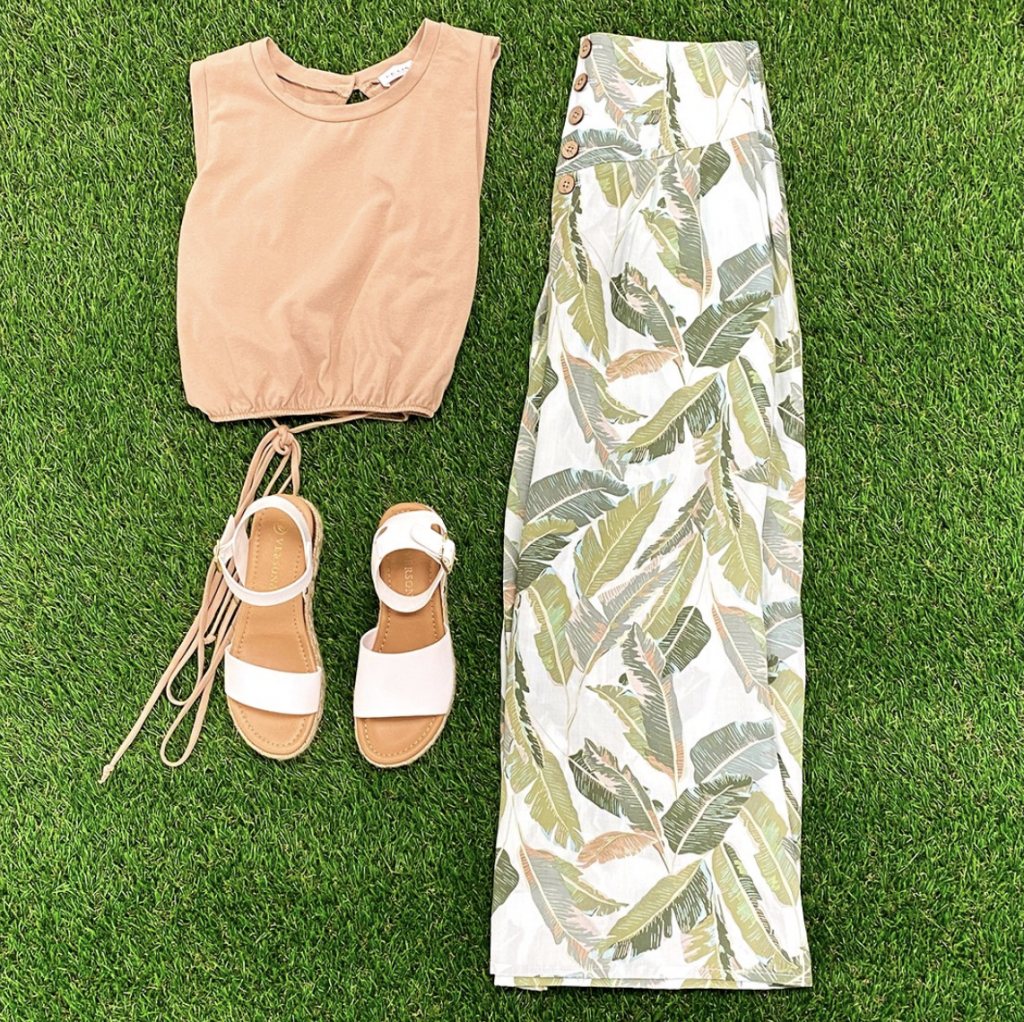 I hope these descriptions and photos have taken the stress out of your Hawaii packing plans. Please also check out our what to pack for Hawaii article for more specialized suggestions.