New fruit created in Hawaii — the Papineapple!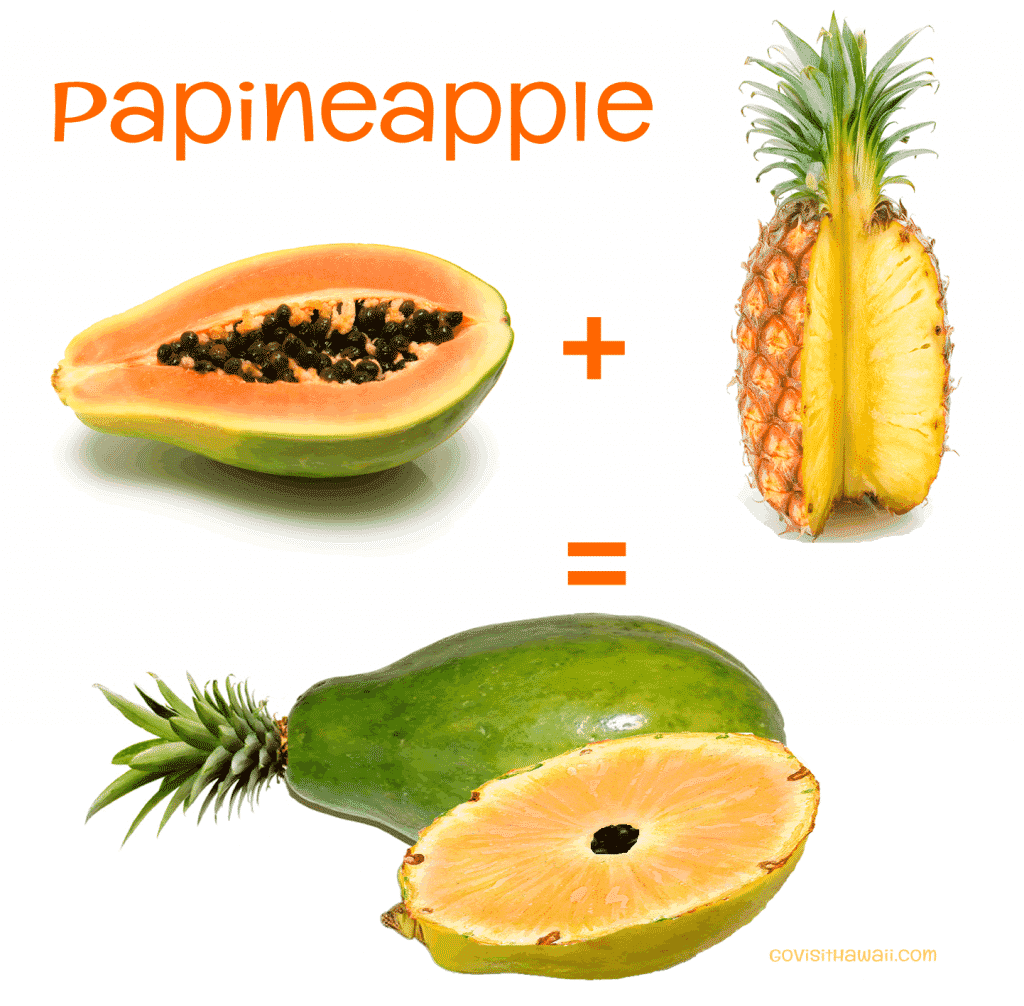 ** Update ** just in case you weren't sure if a papineapple is real or not, it is not. We created this imaginary fruit for our annual April Fool's Day post.
—-
A papineapple? What's that? It's a new fruit that's a cross between a papaya and pineapple. This new fruit has emerged in the last year and it's taking Hawaii by storm!
Pineapples and papayas are both popular tropical fruits grown in Hawaii. It only makes sense that these two favorites would combine into a delicious marriage.
What's been the most interesting development of the papineapple is that the idea wasn't conceived by scientists. It all happened by accident as described by Mr. Tom Rollings, Manager in General at Five Seasons Lanai Resorts,
"Two honeymoon guests ordered a tropical fruit basket to enjoy during their weeklong honeymoon stay. Of course, the basket included Hawaii-grown pineapple and papaya. After the guest checked out, housekeeping discovered that some pineapples and papayas had, well, had their own honeymoon per se. In astonishment, housekeeping brought the papineapples to my office. And the rest is history."
At the moment, Lanai is the only island producing papineapples — making it an exclusive, fruit delicacy. With a limited supply, you will only find papineapples on menus at high-end Hawaii restaurants. Though inventors are discussing strategies for increasing production — estimating that by April Fool's Day next year, papineapples will become more widely available.