Aloha Friday Photo: The Haleakala sunrise view that almost "shut down"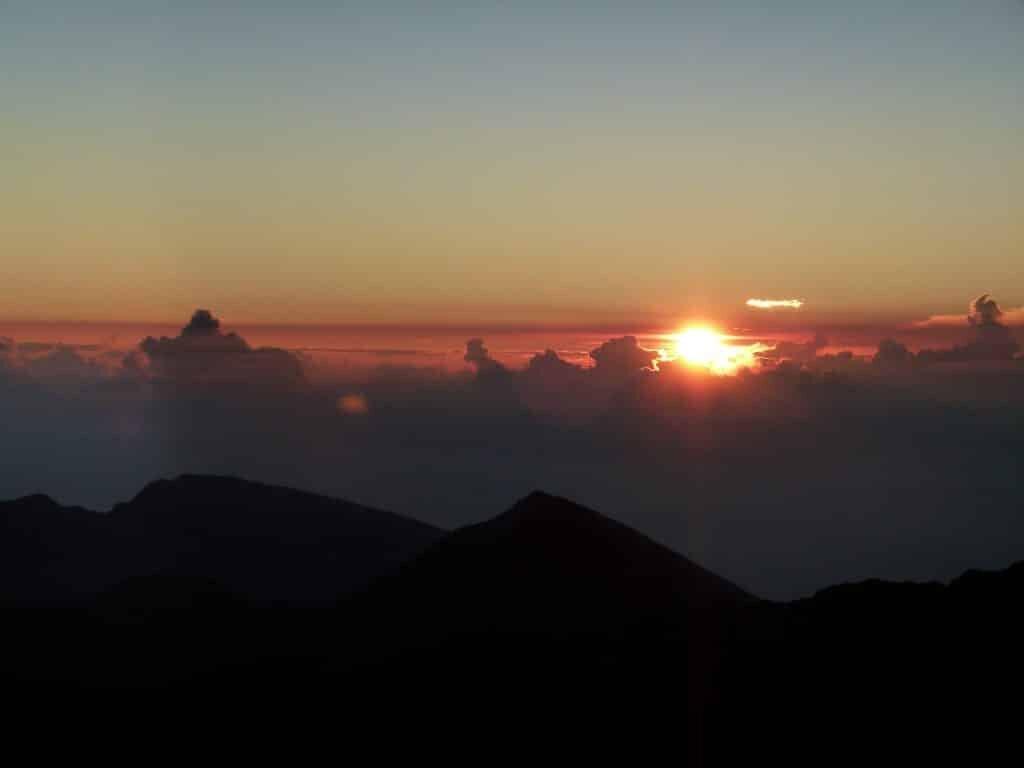 Mahalo to Trenna from Australia for sharing her lovely Haleakala sunrise photo with us. She took this photo while enjoying a a four week Hawaii vacation to celebrate her fifth wedding anniversary.
Trenna said that she had researched our site as the main source for planning their trip and making the most of their time. Catching sunrise on Haleakala was the very first thing they had planned to do, but that almost didn't happen! Remember the US government shutdown in October, 2013 that closed national parks? That shutdown closed Haleakala National Park and nearly dashed Trenna's hopes to travel to the summit for sunrise.
Here's how Trenna described her experience:
 Sadly  two weeks before we were due to leave for Hawaii we heard some strange news – the US government was shut down and all national monuments and national parks were closed. The very first thing we had planned to do was to watch sunrise on Haleakala – sort of a welcome to Hawaii.

Near the end of our week on Maui at 10pm at night we heard the news the shutdown was over and things would be open again the following day. The following day would be our last and only chance to see sunrise on Haleakala but we had nothing ready and would need to wake up at 2am. We also weren't sure they would actually be open thinking that they may not be able to get the staff back so soon to be open and operating at 3am.

We decided to go for it and as fate would have it we had the perfect experience. This photo is the first sunrise on Haleakala after the weeks of being closed. The weather was great, there was barely a breeze so it wasn't too cold. We still had our winter gear on and a blanket wrapped around me.

The staff were ecstatic at being back at work and although there were a surprisingly large number of people they told us it is usually a lot more crowded.

It turned out to be a perfect morning. We had watched the moon set in preparation for the beautiful sunrise. It probably would have been too troublesome if we had driven up on the first morning we arrived especially with the whole driving on the wrong side of the road to get use to.

Thank you so much for such a thorough and well put together website. It is perfect.
Wow! I'm so glad that Trenna and her husband were able to watch sunrise from Haleakala after all.
If you are making plans to go to Maui and would like to catch one of these magical sunrises over the volcanic crater, check out our post with advice for catching sunrise on Haleakala.
Mahalo again to Trenna for sharing her photo and story with us!
Happy Aloha Friday!