Aloha Friday Photo: Heart-Shaped Plumeria Lei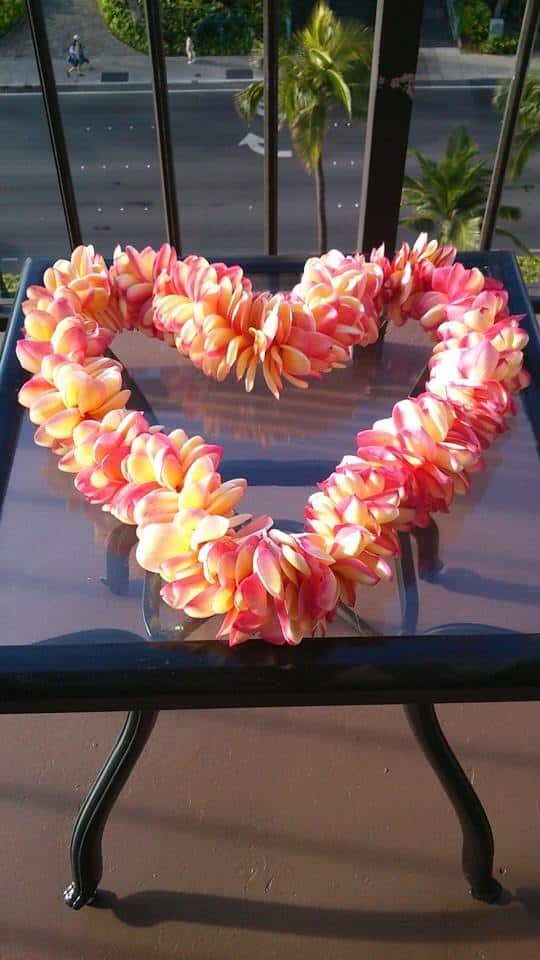 Mahalo to ナガシマ ケンイチfor sharing this beautiful lei photo. ナガシマ ケンイチ lives in Japan and took this photo while visiting Oahu.
I love the way thatナガシマ ケンイチshaped this lei into a heart. This lei is absolutely stacked with colorful plumeria blooms. I can only imagine that the fragrance was divine.
Happy Aloha Friday and Happy Valentine's Day!