Aloha Friday Photo: Ocean window at Waianapanapa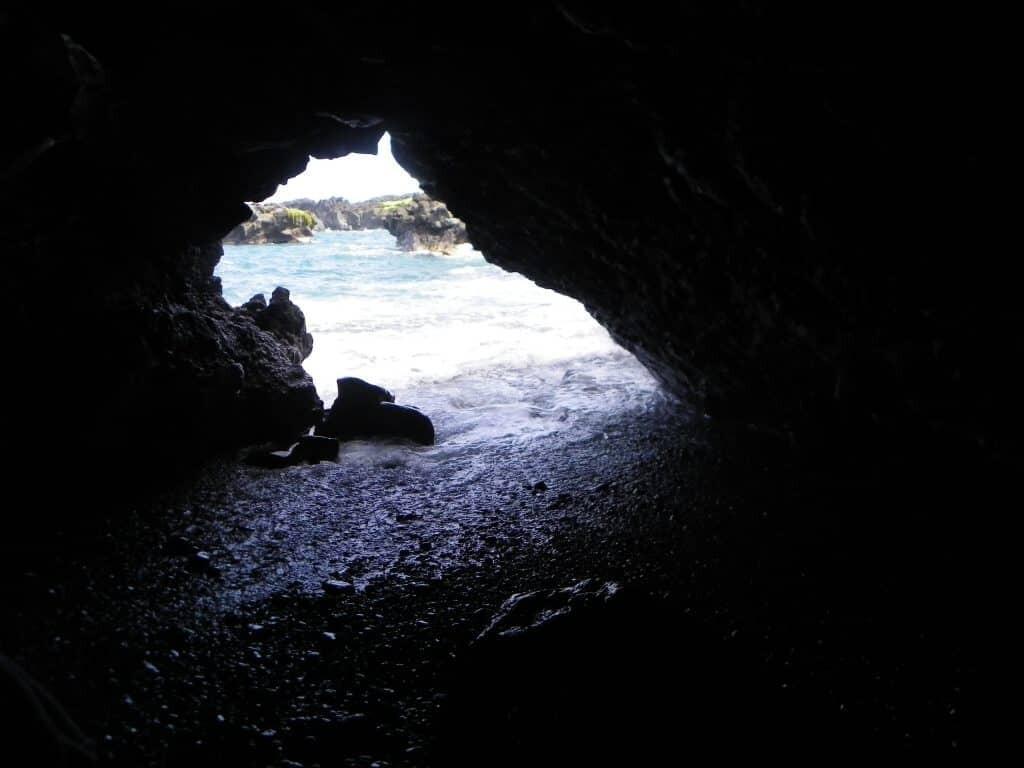 Mahalo to Kelly Driscoll-Smith for sharing this neat photo with us for our Aloha Friday Photo series.
Kelly took this photo off Maui's road to Hana at the black sand beach at  Waianapanapa State Park. As you face the ocean, on the right end of the beach, there's a cave that's the end of a lava tube. That's where Kelly took this photo.
The short walk into this cave leads to this window, so to speak, from the cave out to the ocean. Take your time as you walk through the cave. Be careful not to hit your head. Return to the beach the same way you came in.
I've always thought the opening of this lava tube/cave looks like the silhouette of a scottie dog. What shape do you see? 
A visit to the black sand beach at Waianapanapa is just one of the many amazing sights along the road to Hana. This drive can be a little tricky. Kelly shared a bit about her experience on this scenic drive:
We left very early in the morning and took our time and stopped frequently along the way.  Glad we did not do a tour bus as we were able to stop as many times as we wanted and for as long as we wanted.  Driving back at night was a little nerve racking, but not bad.
See our article for more tips on driving the road to Hana.
Happy Aloha Friday!