Aloha Friday Photo: Little Birdie Edition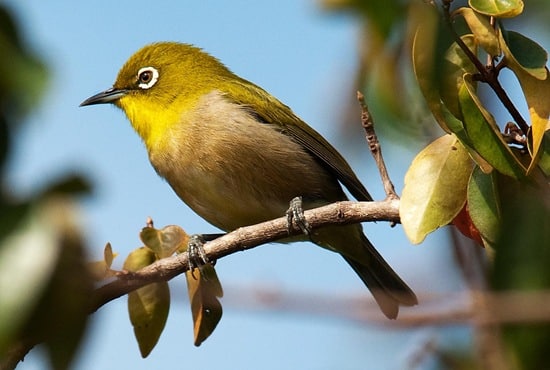 Today's Aloha Friday Photo comes to us from Cliff Jensen who has a fantastic photo collection of birds of Hawaii. Cliff tells me that photo is of a Japanese White-eye. Here's what else Cliff shared about this gorgeous bird,
The tiny (4.5 inch) Japanese White-eye is native to Japan, Korea, China, Taiwan, Burma and North Vietnam.  Because of its small size it is easy to miss.  It was originally released in Oahu in 1927 by the Hui Manu Society (created solely for the importation of song birds to Hawaii) and quickly spread throughout the Islands.  It is now one of the most widespread birds in the Islands.
Mahalo to Cliff for sharing his beautiful photo and knowledge of this Japanese White-eye!