What to prepare and plan before your Oahu vacation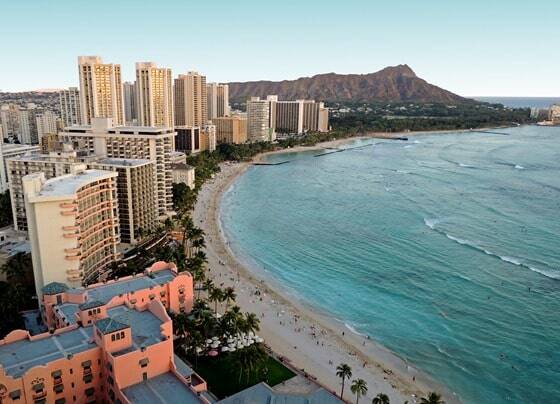 As the excitement builds for your vacation to Oahu, your mind may be racing with thoughts of all the preparations you need to make. You have probably already chosen your accommodation, but have you decide what Oahu attractions you will see? Where will you dine?  How will you get around?
Over the years we've written many articles that help you take the stress out of planning a Oahu vacation. We've collected some of those key articles into the following list. This fairly comprehensive list includes all the major steps to take before you jet off to Oahu with useful links and articles that will help you finish your final planning with ease.
1. Check the Oahu weather forecast.
You'll want to know how the weather looks while you'll be on the island. We always maintain a five-day Oahu forecast on Go Visit Hawaii. Additionally, you may want to check the weather forecasts from the local news stations — KITV and Hawaii News Now.
2. Prepare to pack all you'll need for your Oahu vacation.
Our Hawaii vacation packing guide is the most comprehensive that I've found. Since we've lost count of the number of times we've traveled to Hawaii, we've packed — many, many times. We don't like tooting our own horn, but we're experts by experience when it comes to packing for Hawaii.
3. Plan your transportation around Oahu.
Have you determined if you will rent a car or not? For the most sightseeing freedom we recommend renting a car, but we understand that's not ideal for everyone. If you will be renting a car, make sure you save as much money as possible by checking our our Hawaii rental car money saving ideas that have saved our readers hundreds. You'll also want to learn how to drive with Aloha.
If you are staying in Waikiki Beach, you may not need a rental car for your entire stay. Oahu has Hawaii's best public transport option with TheBus, however you'll most likely need a shuttle (currently contracted by SpeediShuttle) or taxi service to and from the airport due to baggage limitations on TheBus.
While we're on the topic of rental cars, have you determined where you will park? Does your accommodation offer parking? Do you know how much parking will cost? If you haven't yet looked at parking rates, you may want to prepare for a bit of sticker shock. If you'll be visiting or staying in Waikiki, check out our guide to free and cheap parking at Waikiki Beach.
4. Plan to make the most of your Oahu vacation time. 
Ideally we recommend you start to plan in some details into your itinerary so that you won't miss the best that Oahu has to offer. To help you narrow down all the options, check out our guide to the best free and inexpensive Oahu attractions and activities. There's a lot to digest in that guide, but reviewing it along with all the links will be time well spent. If you need even more recommendations, check out this popular list of over 50 awesome things to see and do on your Oahu vacation.
If a rainy day descends on your Oahu vacation, you can still have an enjoyable day. Be prepared by checking our our guide to the best things to do on a rainy day in Oahu.
5. Plan to try some of Oahu's best restaurants.
Oahu offers loads of great restaurants where you can sample delicious Hawaii regional cuisine. Check out the useful links in the Oahu dining guide to help you choose the restaurants that you don't want to miss. Ideally, we recommend you book a sunset dinner with a view.
Restaurant pricing can range from reasonable to oh-my-gosh-is-this-price-for-real. Help stretch your vacation dining budget with these money saving tips.
6. Review the pre-vacation checklist.
Have you planned to have the post office to hold your mail? Have you check your flights? There are a number of items you should check off this pre-vacation check list.
7. Prepare to be as comfortable as possible on the long flights to Hawaii.
Flights to Hawaii tend to be rather long — at least 5+ hours. Make sure you'll be as comfortable as possible by reading our series of post about long haul flights to and from Hawaii.
—
What's next? With all the stress of last minute preparations out of the way, all you have let to do is enjoy Oahu! I know you will!