Aloha Friday Photos & Advice: How to fight those "I miss Hawai'i blues"
We have more than usual to share today with three photos plus great advice!
Mahalo to Laura and Marco from Italy for sending in this week's featured photos and advice! They're repeat visitors who adore Hawaii. They're planning another return to Hawaii a year from now. Since that is such a long time from now, Laura says she needed to write some notes to "heal" her Hawaiian "blues." Here are the notes and photos, Laura shared with us.
How to fight those "I miss Hawai'i"  blues
But what can we do when real life and our jobs "intrude"?  And the next trip seems desperately far away?
Over the years we have decorated our house with lttle Hawai'ian touches … EVERYWHERE — from pictures of Hawaii and linen to hand-made tiki glasses to kukui nut leis.
The newest addition to this "Hawai'ian ambience" has been an unexpected present from my Dad, Ferdi. Knowing how much my  husband and I  love outrigger canoes and how impressed we were by the  Ka'ilila'au story … he has handcrafted for us this miniature "replica" of an ancient Polynesian vessel!! Isn't it  adorable? It is just  a light-weight wa'a kaulua, which now has the place of honor in our living room … because it brings back happy memories from our stay at Ka'anapali Beach Hotel.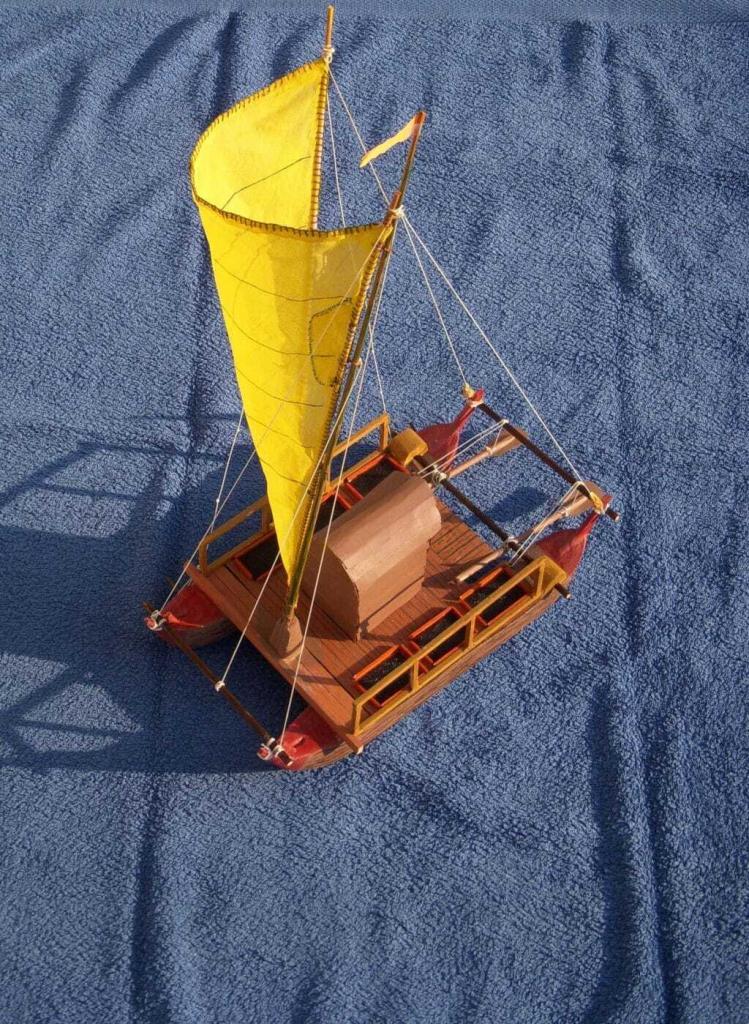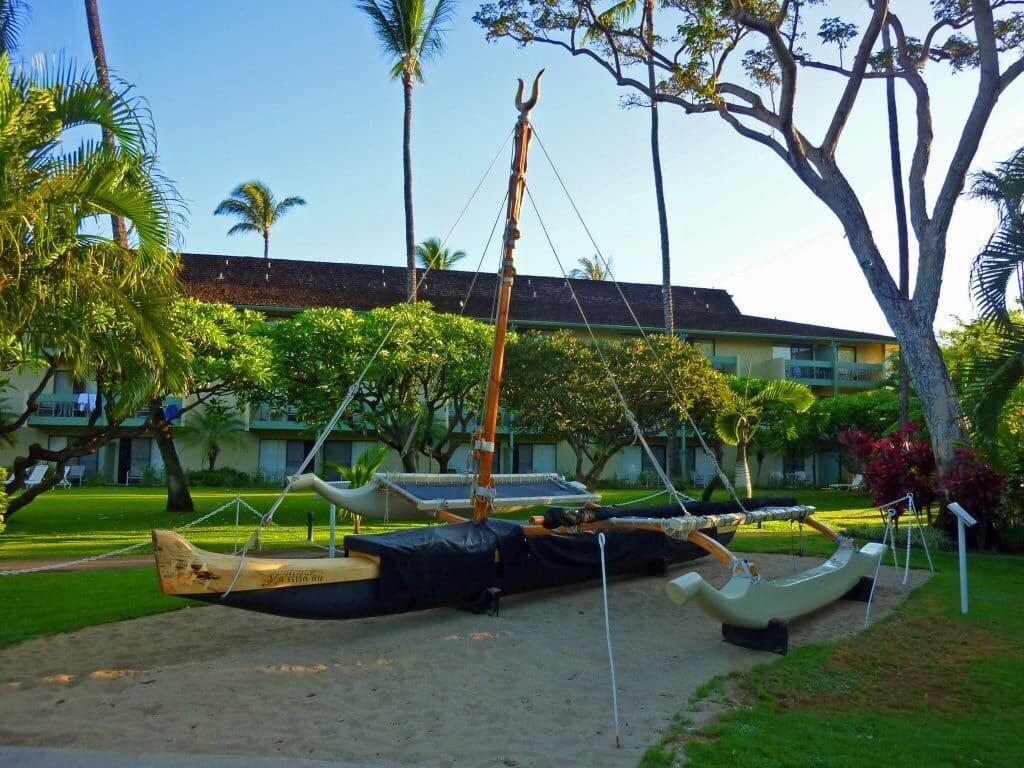 Among the many fascinating "stories" about the Polynesian Triangle and the long-distance travels performed by the ancient Hawai'ians, I was enchanted by the sailing canoe built by all the staff of the hotel : it still tells us about teamwork, love of Nature and aloha … Indeed a visit to Hawai'i isn't only a tourist "thing" — it is a way to rethink life as a whole!
Here's the story of the canoe built by Ka'anapali Beach Hotel staff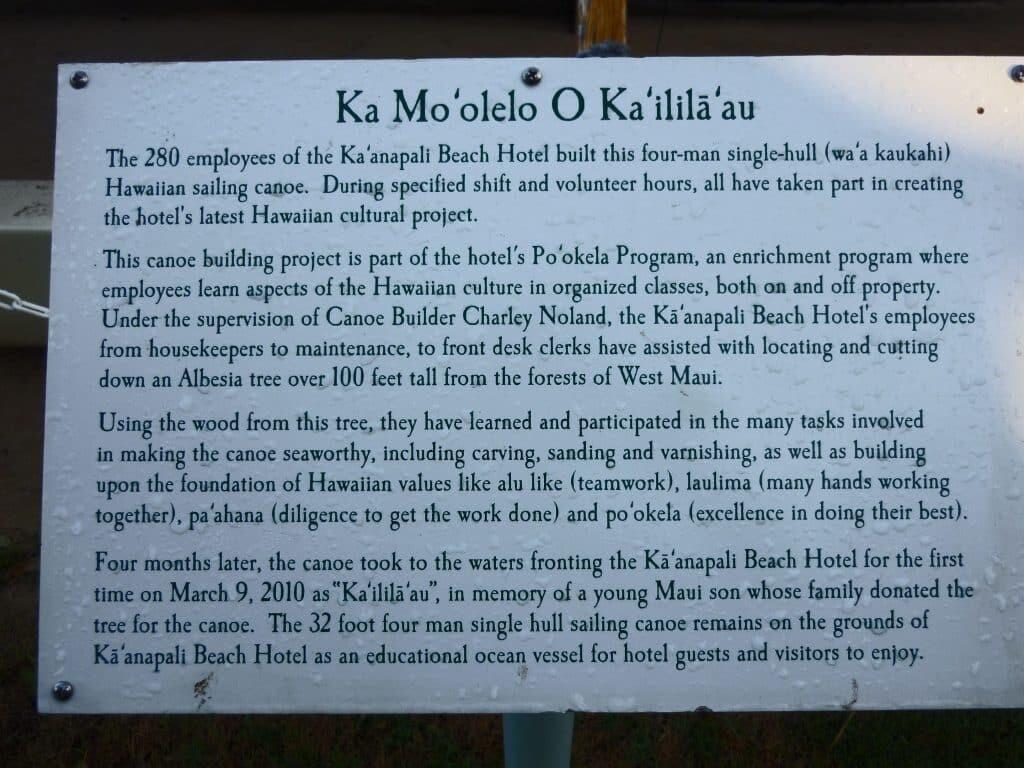 What do  you think of / do  when … HAWAI'I  CALLS  ?