Aloha Friday Photo: Eight hours of a Waikiki Friday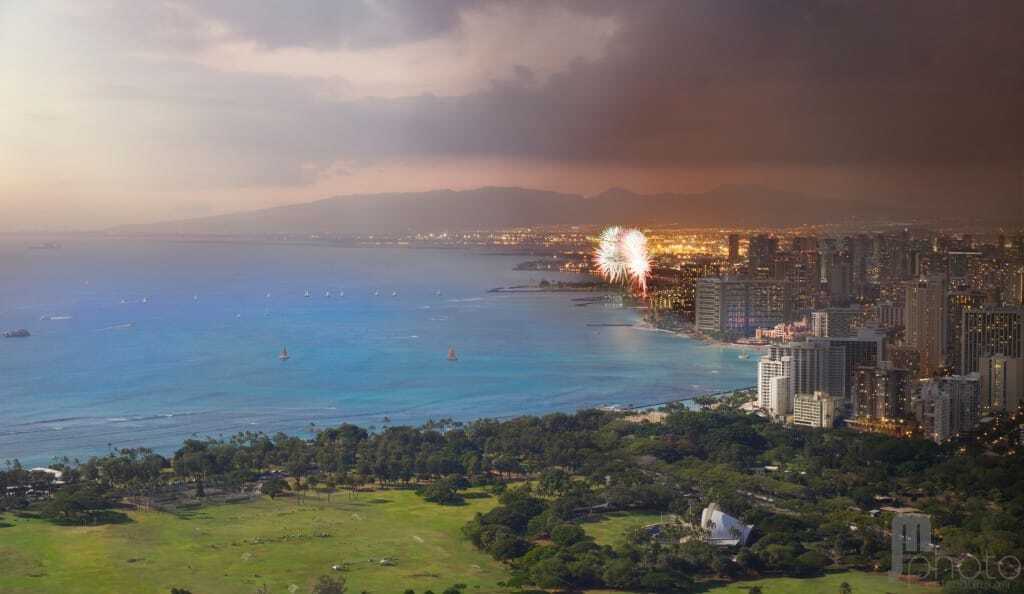 Mahalo to Jason Matais (facebook) for sending today's Aloha Friday Photo of Waikiki. Jason combined eight hours of photos into this single image. That's why you see daylight along with the Hilton Hawaiian Village Friday fireworks show in the evening.
Jason's photo is a very interesting one, isn't it? It's neat to see the lights of Honolulu in the same image showing the daylight ocean blue. This photo is definitely a one of a kind!
Mahalo again to Jason Matais for sharing his amazing Aloha Friday Photo with us!
—
Do you have a photo from your Hawaii travels that you'd like to share? See these easy instructions for submitting your photo.