Waikiki's Hilton Hawaiian Village adds Tuesday night fireworks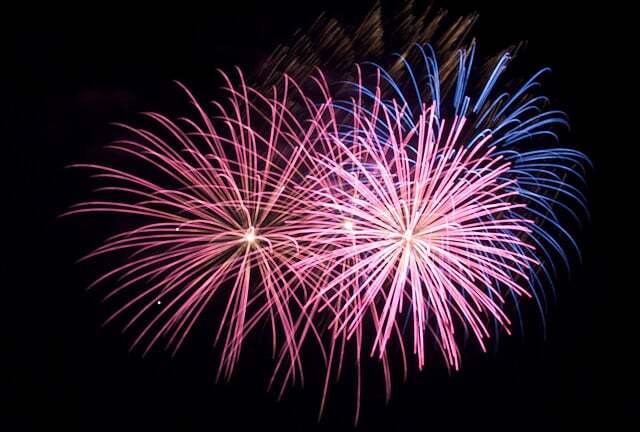 November 2013 update: 
The Tuesday night show has been cancelled. The longstanding Friday night show will continue.
Hilton Hawaiian Village announced the addition of a Tuesday night fireworks show. The new Tuesday night show is in addition to the longstanding Friday night Waikiki fireworks show that has been a tradition enjoyed by visitors and local residents since 1988.
Visitors and guests of Hilton Hawaiian Village have the opportunity to enjoy entertainment either before or after the fireworks shows. The entertainment and fireworks show times are as scheduled as follows:
Tuesday nights:   Fireworks Spectacular
A 15-minute entertainment prelude by Tihati Productions begins at 7:45pm at the resort's Super Pool. The fireworks show begins at 8pm. There is no admission charge for the this Tuesday entertainment prelude. Of course, the fireworks show is free to watch as well.
Friday nights:  Rockin' Hawaiian Rainbow Review & Fireworks
At 7pm Tihati Productions features a look at the golden age of Hawaiian music as wall as a tribute to Duke Kahanamoku. A crescendo of torch lights and drums climax with the spectacular fireworks display at 7:45pm. Rockin' Hawaiian Rainbow Review takes place at the resort's Super Pool.The $20 entrance fee for the show includes a Mai Tai punch or  non-alcoholic punch per person. Registered hotel guest can pre-purchase tickets. The general public my purchase tickets by the entrance to the Super Pool starting at 6pm on Fridays. Again, viewing the fireworks show is free to watch.
Advice for watching the Hilton Hawaiian Village fireworks shows:
– The closer you are to the fireworks, the more dramatic they appear. If you plan to watch the fireworks from the resort's Super Pool, near the Duke Kahanomoku Lagoon or from the beach, you may want to review the resort map.
– If you prefer to watch the fireworks from elsewhere on Waikiki Beach, bear in mind that the fireworks are not visible from every spot on Waikiki Beach. Take a look at the following Google Map and take note of the curvature of Waikiki Beach. Hilton Hawaiian Village is noted with the red place marker.

View Larger Map
– A sunset picnic on Waikiki Beach makes a nice addition prior to the fireworks shows.
Mahalo to Hilton Hawaiian Village for hosting both Tuesday and Friday night fireworks shows. What a wonderful gift to visitors and locals!