Aloha Friday Photo: Napali Coast Rainbow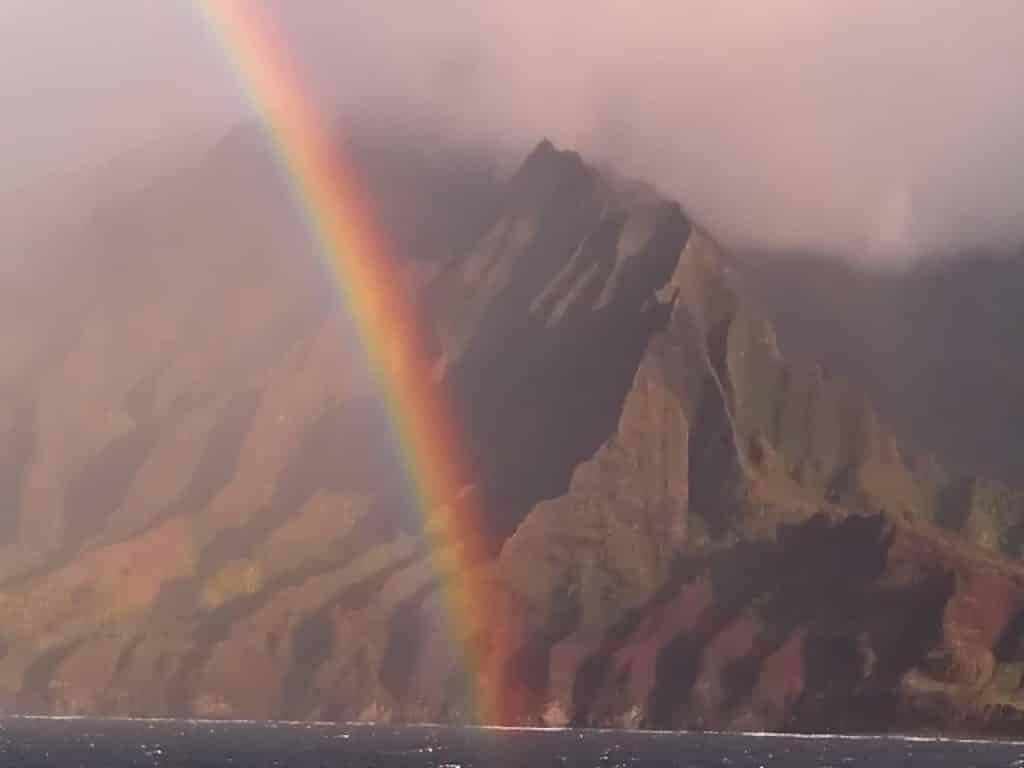 Mahalo to Suzanne Fluhr for sending today's Aloha Friday Photo of Kauai's ruggedly beautiful Napali Coast.
Suzanne tells me that she took this photo on a Friday from the Pride of America cruise ship. What a perfect moment. I can imagine many of Suzanne's fellow passengers were oo'ing and ah'ing over the amazing scenery made even more incredible with this rainbow.
Happy Aloha Friday!