Aloha Friday Photo: "A sunset to remember"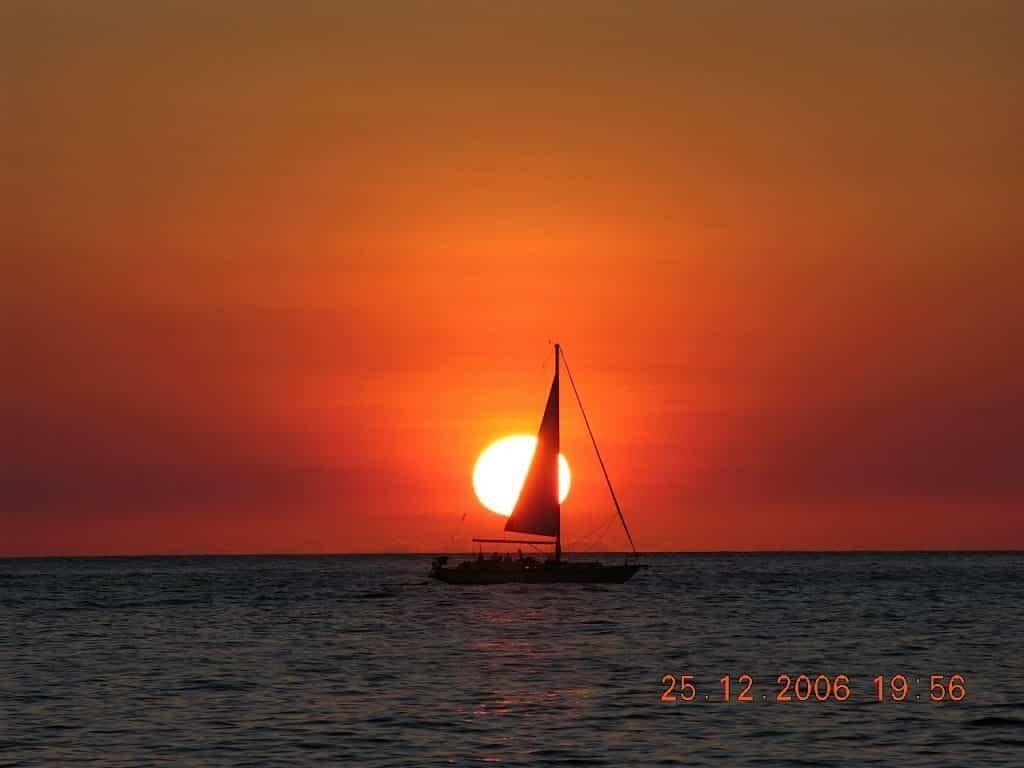 Mahalo to Mark Levy for sending this excellent Hawaii sunset shot for our weekly Aloha Friday Photo feature.
Mark took this photo from the Mauna Lani Bay Hotel on Hawaii, the Big Island. He noted that this moment was "[A] sunset to remember, especially for the sailors among us."
What a lovely scene with the fiery orange sky. The sun appears to be gigantic as it approaches the horizon. I wonder how many of us long to be on that sailboat?
Mahalo again to Mark for submitting his photo.
Happy Aloha Friday!