Aloha Friday Photo: Friendly Puffer Fish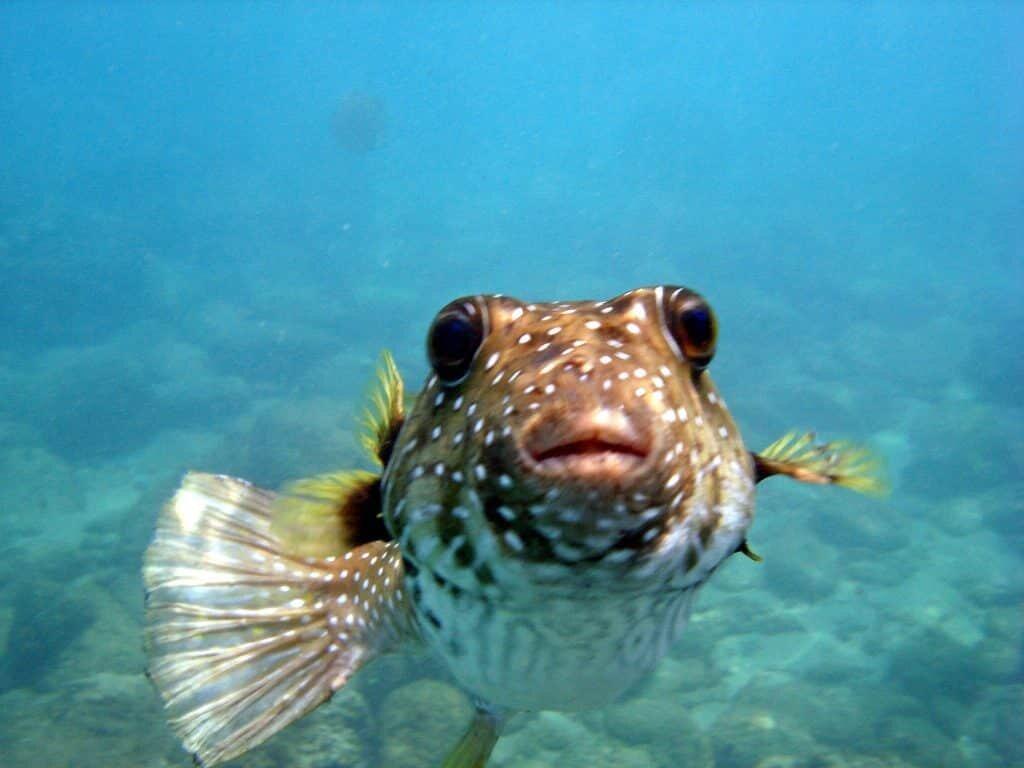 Mahalo to Susan Sims for sharing this puffer fish photo from her Hawaii travels. Actually, Susan's husband snapped this photo.
This puffer is an adorable little guy, isn't he? He looks so friendly and curious. I wonder what he'd have to say if he could talk?
Mahalo again to Susan for sharing this great Hawaii underwater photo with us!