Maui's Grand Wailea review with video and photos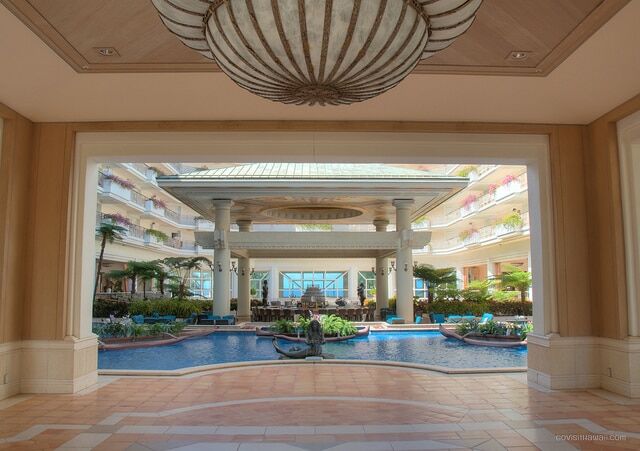 With Wailea being one of Hawaii's most luxurious beach resorts, Grand Wailea fits right in. The grand entrance with stately statues and water features make a great first impression for this high-end, Waldorf Astoria property.
We recently enjoyed a four-night stay at Grand Wailea and want to share our impressions with you. For a great first overview, check out our video tour of the resort.
(Email subscribers: click this link to view the video on the post page.)
The Rooms
The rooms are well laid out with a large bathroom, plenty of closet space, coffee and refrigerator alcove, sitting area, desk and spacious lanai. We liked the oversized bathroom with step-in shower and separate tub.
We loved sitting on the lanai and watching whales in the distance from our 6th-floor perch. We splurged each morning with room service for breakfast to further enjoy the view from the lanai.
The absolute best part of the room was the bed. Oh my goodness! That was the most comfortable bed that I've ever experienced. The quality linens, fluffy comforter and pillow-top mattress cover made me feel as if I was sleeping on a cloud. If the call of Maui's beauty wasn't so loud, I would have gladly stayed in bed longer each morning.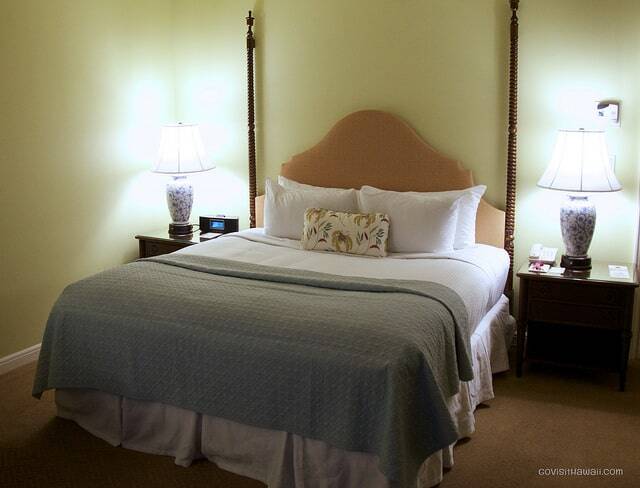 The pools and beach amenities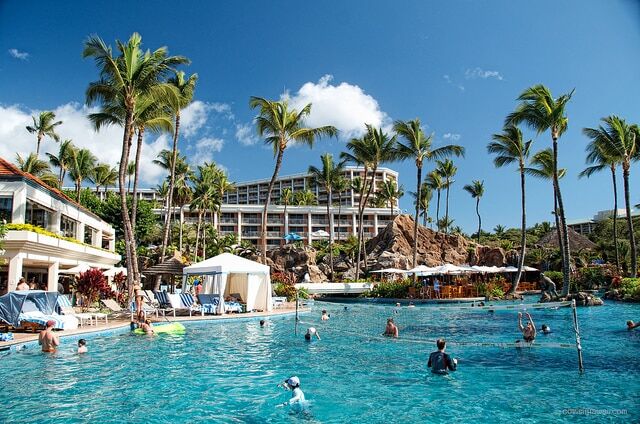 Grand Wailea offers many excellent pools for guests to enjoy. They have one of the most unique pool features I've ever seen — it's a water elevator that lifts to the starting point of a curvy waterside. Andy and I certainly enjoyed exploring the pools and acting like a couple of kids again.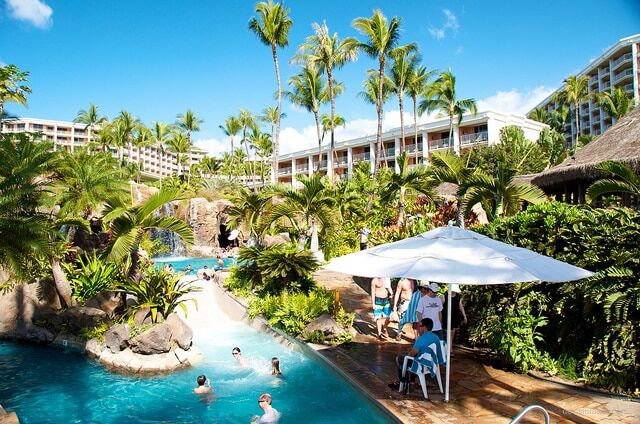 After riding the water elevator and slipping down the slide, we encountered a very cool grotto swim-up bar where you can order smoothies, cocktails and snacks.
If finding a quiet spot for relaxation is what you're hoping to find, there's a place for that, too. The pool dedicated for adults only was peaceful.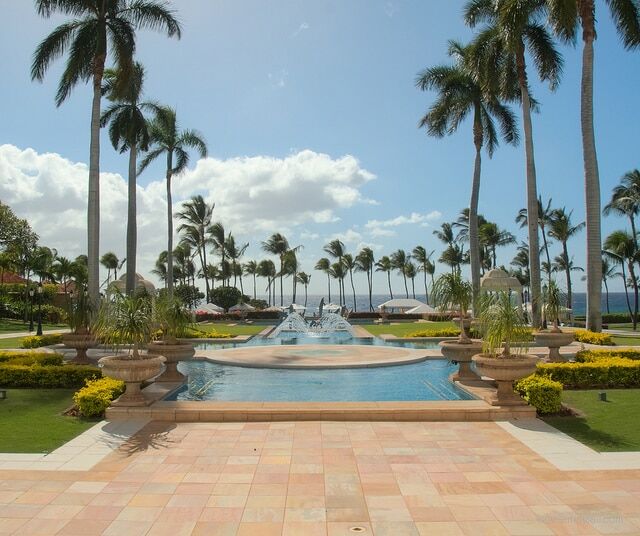 The resort fronts a really nice section of Wailea Beach with that part of the ocean having a sandy bottom. The resort provides the use of beach chairs and umbrellas for guests as part of the resort fee. Unfortunately, we were not able to use this amenity as it was always fully occupied when we checked.
Some tips about the pool and beach amenities:
– Guests must wear a wrist band for each day they use the pool and beach amenities.
– This resort is very, very popular. If you plan to have a pool or beach day, get an early start. We both had colds during our stay, so were slow to get going in the mornings. We didn't typically make our way towards the poolside and beach until about 11 am. Each time, we probably spent at least 20 minutes waiting to get our wrist bands and then walking around to find two unoccupied chairs together anywhere — not just at a prime spot.
The restaurants
We dined at  Humuhumu and Alan Wong's Amasia during our stay. [Update: Amasia closed in 2014.] We recommend both of them. Take note that they both offer Pau Hana Happy Hour specials, which can help you stretch your vacation budget.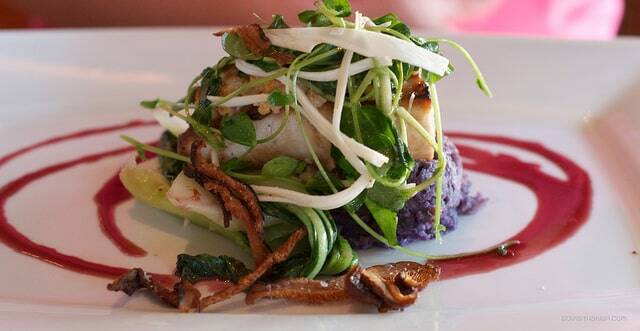 The name Humuhumu is short for the Hawaii state fish, the humuhumunukunukuapua'a. This open air restaurant serves Hawaii regional fare with many fresh Hawaiian fish options. In addition to the food, the sunset view from Humuhumu is superb.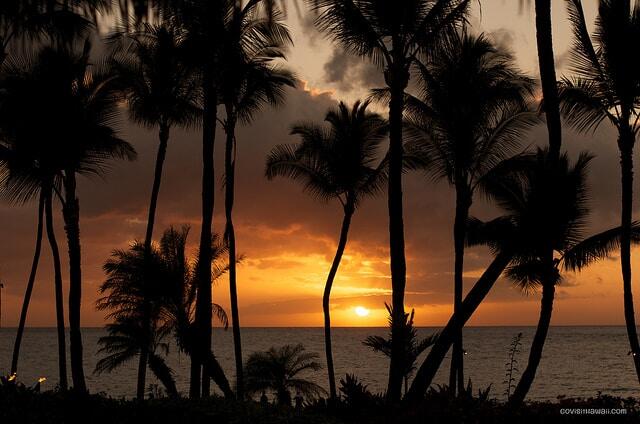 I would describe Amasia as an Asian version of a tapas restaurant serving Hawaii regional and global cuisine. There's not really much of a view here, so don't worry about getting here for sunset.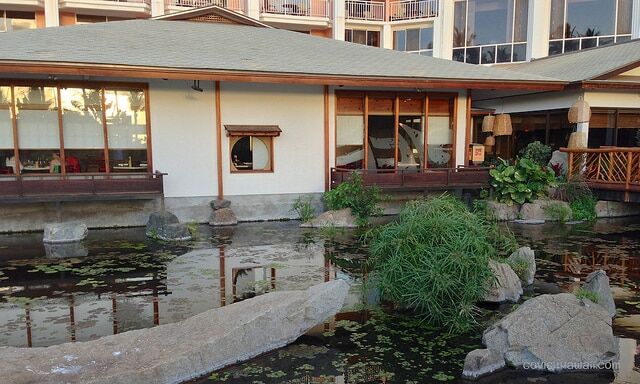 The resort hosts an onsite luau. If the sound of the applause we heard as we took an evening stroll is any indicator, the luau must be a good one. Other Wailea restaurants are within walking distance of Grand Wailea.
The spa
I first experienced Spa Grande on my first Maui trip in 2003. It's still as impressive now as it was then. Like everything at Grand Wailea, Spa Grande is indeed grand in space and amenities.
Their Terme Hydrotherapy is very unique. What's Terme Hydrotherapy? It includes all sorts of water-based pampering — like the soaking tubs inspired by individual Hawaiian islands and the cascading waterfall that melts away shoulder, neck and back stress. Terme Hydrotherapy is included as part of all spa treatments.
Unfortunately, I didn't get any photos of the spa. Photography is not allowed inside the spa to respect guests' privacy.
A couple of tips about the spa:
– If possible try to schedule your spa treatment at a quiet time. Call the spa to ask when is the least busy time.
– Make sure you arrive about an hour before your treatment so that you can enjoy the Terme Hydrotherapy.
What else to know when you go:
– There's a $25 per room per day resort fee that includes these "amenities." While the lei greeting is nice, you specifically pay for it in the resort fee. I'd rather they not tell us that, to be honest.
– Parking is valet-only at a daily rate of $30.
– Here's the link to their special offers.
– See more photos from our stay at Grand Wailea
Have you stayed, spa'd or dined at Grand Wailea on your Maui vacation? How was your experience?