We wanted to share some of our favorite photos and highlights from our recent trip to Kauai.
We've organized the photos by geography to make it useful for your Kauai vacation planning. The links will lead to more information about the location.
From the North Shore
On the road to Kilauea Lighthouse, this view towards Hanalei captured our attention.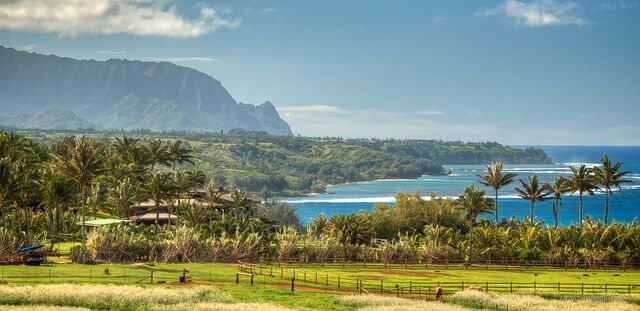 Then, just a few minutes further down the road, we took in this view of Kilauea Lighthouse once again. It's a view that's hard to leave — especially when humpback whales are swimming in this area as we observed.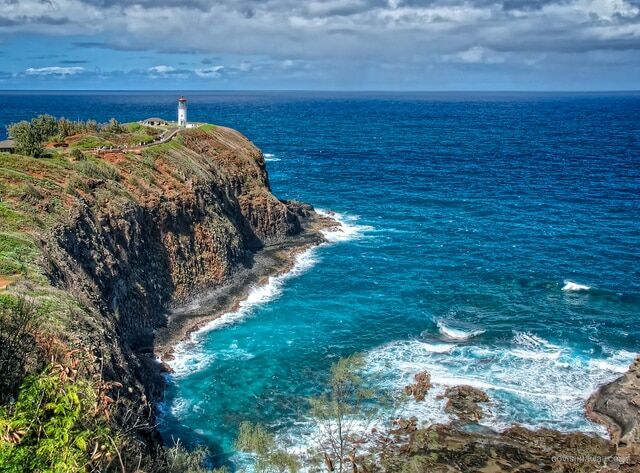 After we were able to pull ourselves away from the lighthouse view, we noticed this nene family.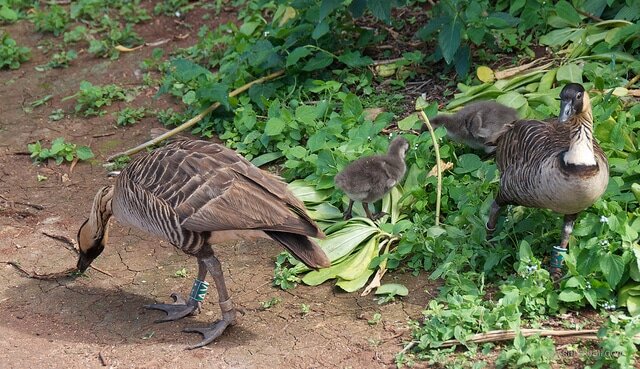 The Hanalai Valley Lookout is Kauai view that we never miss the chance to see. The taro fields create so many interesting shades of green.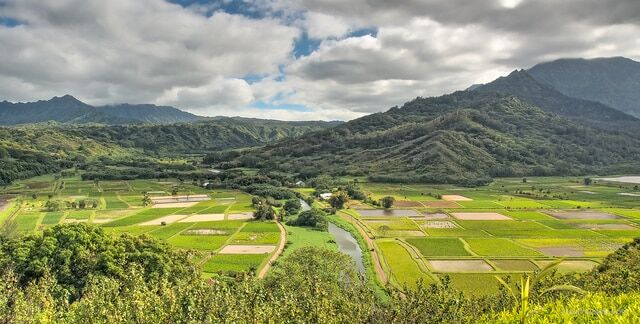 From the East Side
We stayed on the east side in Kapa'a. Every morning was overcast at first, but by about 9am, the clouds gave way to radiant sunshine. The following photo was taken on our first morning on Kauai from the east side.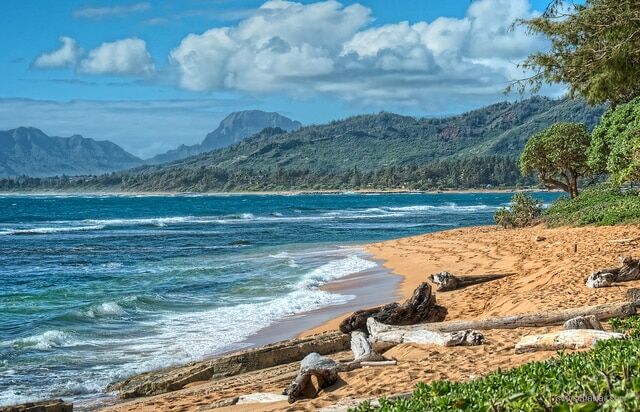 More specifically within Kapa'a, we stayed in the Coconut Coast. From this photo, you should be able to guess how this area got its name.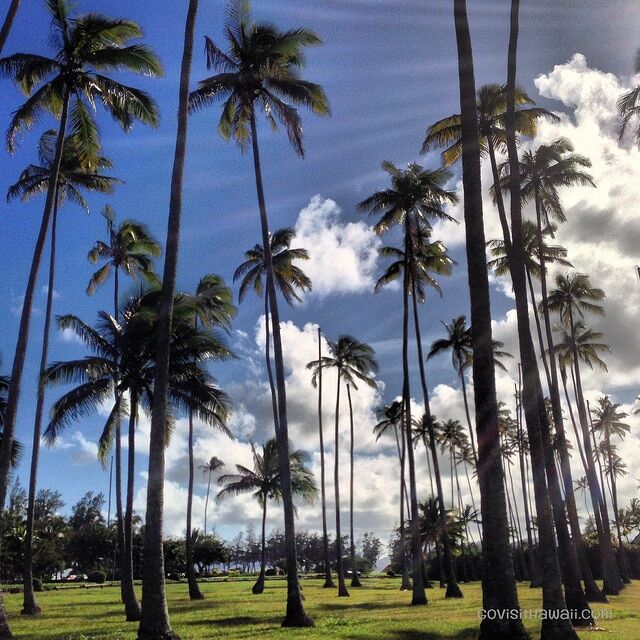 Shhhh! The giant of Nounou Mountain sleeps.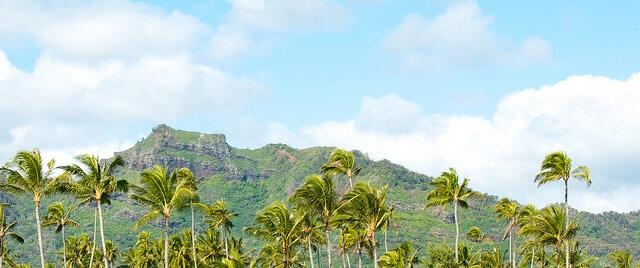 From the South Shore
We caught a distant view of Spouting Horn blowhole near sunset. The angle of the sun and spray created mini rainbows.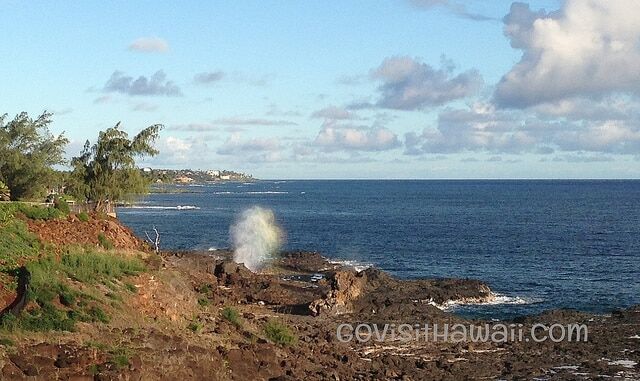 From the West Side
We felt like we had stepped back in time to the long-gone days of sugar plantations as we strolled through the grounds at Waimea Plantation Cottages.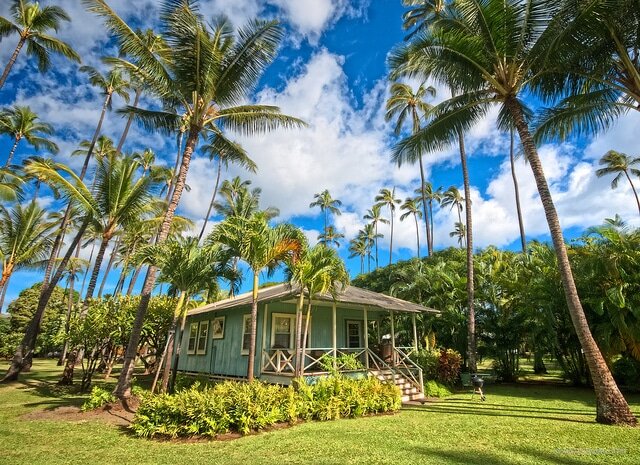 At the very end of Highway 550 — as far as you can drive on Kauai's west side — Kalalau Valley comes into sight. Though we've seen it several times in past trips, we never miss the opportunity to see it again. The day we were in this neck of the woods, the cloud-covered morning start made our day look iffy. We tried to see the valley, but it was completely filled with clouds. We came back later that day after the clouds had cleared to enjoy this scene.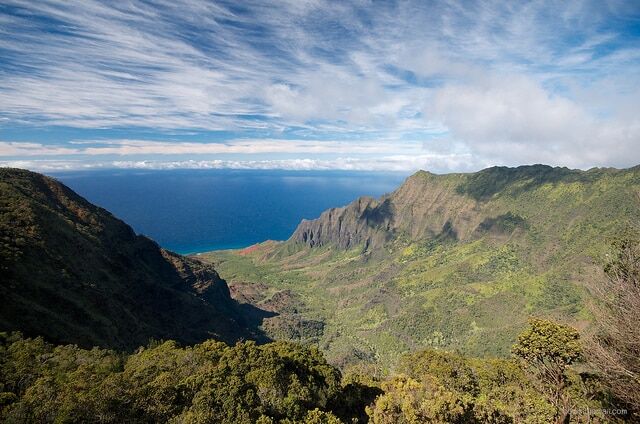 The grand canyon of the Pacific, Waimea Canyon, is, well, amazing.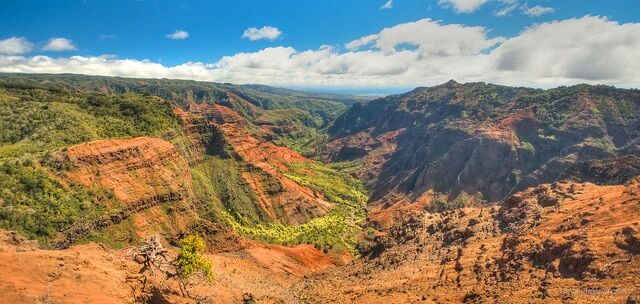 If you've been to Kauai, I hope these photos have brought back pleasant memories.  If Kauai hasn't been on your vacation bucket list, I bet it is now.
If you're planning a Kauai vacation, I hope these photos have provided a pre-tour of the island for your planning purposes. Also, check out our recommendations for free things to see and do on Kauai.