Best places to find free entertainment and cultural activities in Hawaii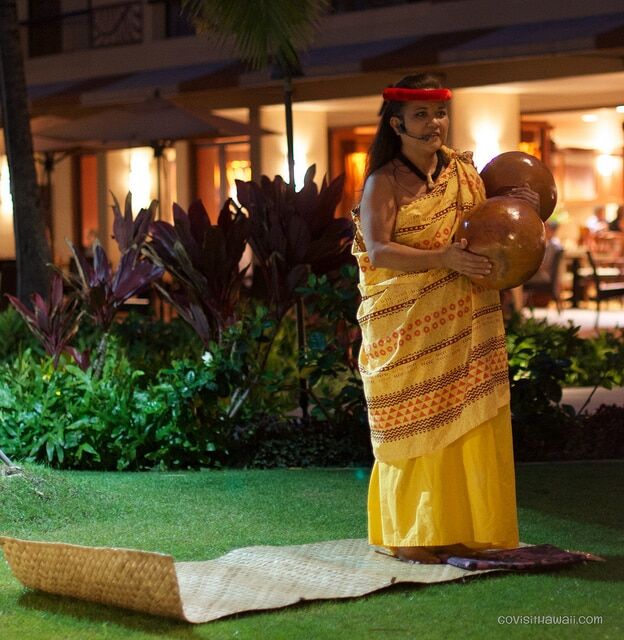 —
Update: due to COVID-19 restrictions and issues, some events may be cancelled indefinitely.
—
Getting to and staying in Hawaii can leave a dent in your wallet, but once you're there, you don't have to spend a lot of money to enjoy local culture. As we've visited Hawaii over the past decade, we've been pleasantly surprised at the quality and availability of free entertainment. We've enjoyed everything from free music performances from award-winning musical artists to free hula shows.
Many shopping centers, restaurants and hotels across Hawaii offer free entertainment. What's in it for them? They hope you might shop or dine with them.
How do you find free entertainment on your Hawaii vacation? A great starting point is to check the website of your hotel for an events calendar. In addition to free entertainment, you might also discover free or inexpensive cultural activities such as ukulele lessons, lei making and hula lessons.
On top of what your accommodation offers, we recommend the following venues that have offered quality entertainment in our opinion.
Oahu
– Waikiki Beach Walk offers a nice variety of free entertainment, Hawaiian cultural activites and fitness classes. You can check their website for the upcoming events, but make sure you also take a look at their facebook page where they usually share a more detailed listing.
– Royal Hawaiian Center in Waikiki offers complimentary culture programs and free entertainment.
– See the free hula show at Kuhio Beach Park in Waikiki that's presented on Tuesday, Thursday and Saturday evenings.
– Enjoy free music and usually hula at the House Without A Key in Waikiki Beach, which is one of our favorite places for a sunset drink in Waikiki.
Maui
– Whalers Village in the heart of  Kaanapali offers a free cultural class just about every day of the week. They also offer free hula shows a couple of nights per week. See this link for more information and their calendar of events.
– In South Maui, check out the free entertainment events at the Shops at Wailea.
Kauai
– Poipu Shopping Village on the South Shore offers a free hula show two evenings per week.
Hawaii, the Big Island
– The Shops at Mauna Lani offer free Polynesian show including fireknife dancing two nights per week in addition to cultural classes and other entertainment.
– The two shopping centers — Queens' MarketPlace and  Kings' Shops — at Waikoloa Beach Resort offer free entertainment and classes
—
Please note that schedules are subject to change. In each case, I've provided links that you can follow for finding more information along with contact details to reach the venues.
For more ideas for stretching your Hawaii vacation activities budget, see Saving Money on Hawaii Vacation Activities.