The misadventures of your Go Visit Hawaii guides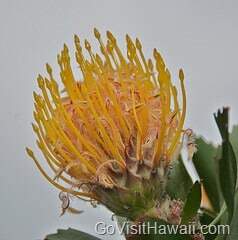 Our trips to Hawaii have not always gone without a hitch. We've found ourselves nearly starving, almost without a rental car and in the urgent care. We laugh at these situations now, but at the time they weren't funny.
We've learned from our mishaps. In fact in some cases, our goof ups have resulted in advice-filled blog posts.
In 2009 we ran a series of posts on some of our misadventures. We thought you'd enjoy a look back at the posts. I'm pretty sure you'll find them comical.
– There was the time that we brought way too much luggage — 10 cases and bags plus two sets of golf clubs for four adults in one Jeep Wrangler. Yeah, do the math on that. It doesn't work. Read more about that issue along with the resulting humiliation in misadventures luggage edition.
– Then, there was the time we set off on a challenging Kauai hike with grand ideas to have a lovely, nourishing picnic on a hard-to-reach beach. The problem was we forgot the picnic. Read more about it on the no picnic for you edition.
– Have you ever wondered how you'd react if you came across a shark about the same size as yourself while snorkeling? Well, we know how we react by experience. Check out our close encounters of the shark kind.
– We always leave Hawaii with some sort of new knowledge. Andy and his "delicate English palate" learned that a Pele food preparation means 'beware spicy food ahead'. Read about that on the fiery palate edition.
– Speaking of food…one time we accidentally found ourselves on the menu at a mosquito buffet. Read about that in the mosquito bait edition.
– Have you ever rented the right car on the wrong island? Yeah, we did that, too.
– Is any collection of misadventures complete without a visit to urgent care? Yep, been there. Done that. Read about it in the one sharp eye edition.
I sincerely hope you get a big laugh out of our misadventures. I've certainly been cracking up as I've corralled these events into this article.
Ah, memories…