How to say "Happy Valentine's Day" in Hawaiian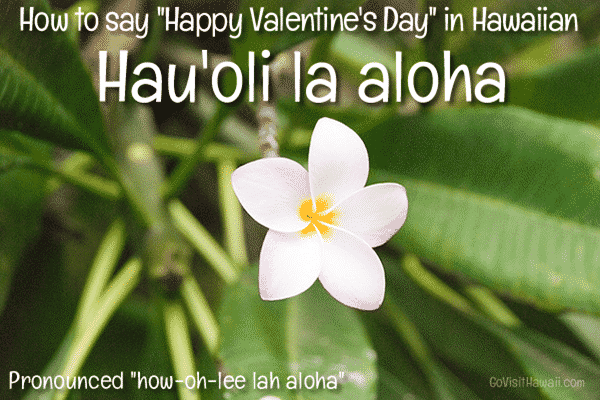 Do you want to impress your sweetheart on Valentine's Day? How about wishing them  'happy Valentine's Day' in the Hawaiian language.
As you might imagine, February 14th wasn't traditionally celebrated as Valentine's Day in ancient Hawaiian culture. So, there is no specific Hawaiian word for valentine. However, Valentine's Day is a day designated to celebrate love and Hawaii certainly has a Hawaiian word for love that's universally known as aloha.
With the Hawaiian word for happy being hau'oli and the word for day being la, we can string them together with aloha to say happy love day. Before we put the words together, we'll need to use Hawaiian sentence structure which is quite different from English. To say happy love day in Hawaiian, you would say hau'oli la aloha, which literally translates into happy day [of] love.
The pronunciation of hau'oli la aloha goes as follows:
Hau'oli – how o lee
La – lah
Aloha – ah lo hah
If the pronunciation of hau'oli la aloha is too daunting, you can simply write this sentiment in a card. Your valentine will be impressed.