Free Waikiki Beach Hula Show at Kuhio Beach Park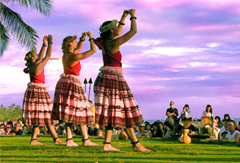 At Waikiki's Kuhio Beach Hula Mound, you'll find a beautiful, authentic hula show. It's really a lovely setting with sounds of the ocean mixing in with the Hawaiian music. Visitors and locals alike can enjoy this show for free.
The show includes usually starts with a traditional conch shell blowing. Then, authentic Hawaiian music and hula performances begin. Weather permitting, the hula show takes place as follows:
weekly on Tuesdays
weekly on Saturdays
the last Sunday of each month
Please note that the show may not take place on a holiday or on days with parades or street fairs.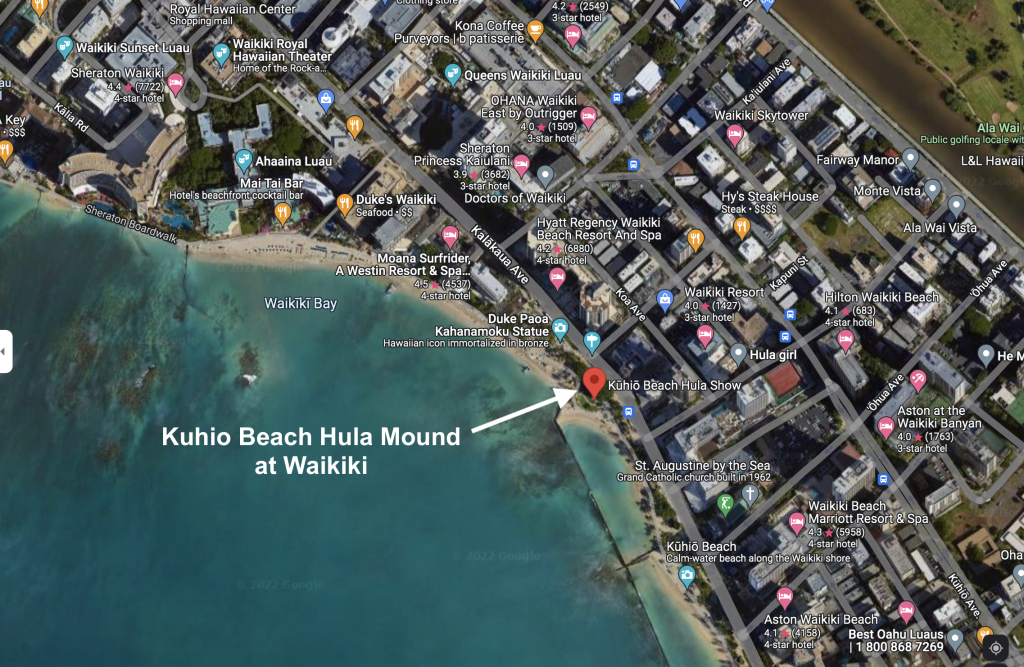 You'll find the show at the Kuhio Beach Hula Mound on Waikiki Beach near the intersection of Uluniu and Kalakaua Avenues in Waikiki. Look for the beachside, grassy hula mound near the Duke Kahanomoku statue and the large Banyan trees. You can use this Google Maps link to create directions.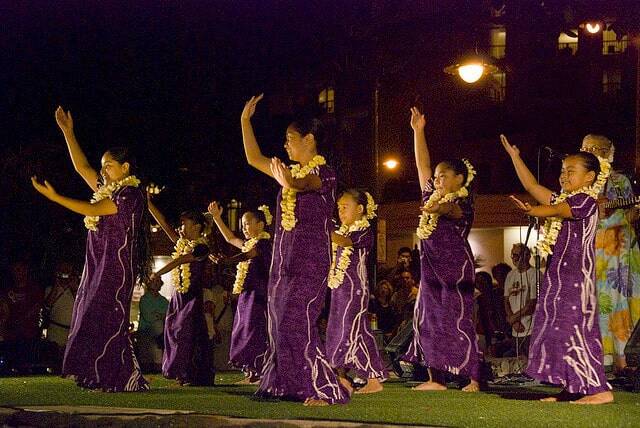 Show times alternate from 6:00pm and 6:30pm depending on the season and sunset. Here's the general pattern of when the shows start:
November, December, January – starts at 6:00pm
February, March, April, May, June, July, August, September, October – starts at 6:30pm.
The schedule is subject to change. For more information call 808-843-8002.
The show lasts about an hour. If you're going, you may want to bring a towel or a beach mat as there is only lawn seating. Another idea for you, bring a little snack, picnic or ice cream treat with you and enjoy dinner and a show. 🙂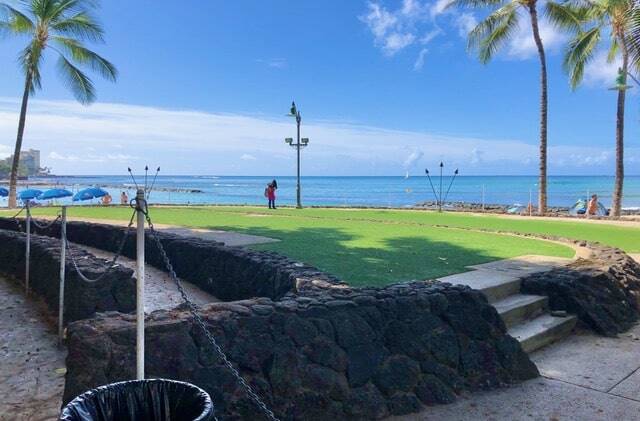 This hula and music presentation typically starts with the blowing of the pu kani (conch shell) which is a Hawaiian way to announce an arrival or the start of a ceremony protocol. Then the Hawaiian-only music and hula begins with graceful and rhythmic movements.
The following video shows some brief scenes from one of the hula shows at Kuhio Beach Park.
Have you been to this Waikiki hula show? How was your experience?