Aloha Friday Photo: Commanding view of Waikiki Beach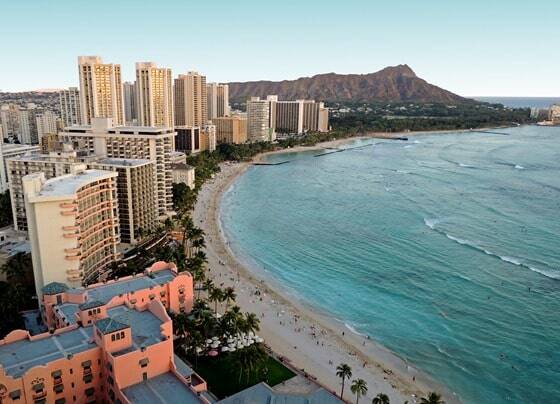 Mahalo to Cathy Palopoli of Newark, Deleware for submitting today's Aloha Friday Photo of Waikiki Beach. Here's how Cathy described this shot:
It was taken at sunset on October 4, 2012 (our first full day on the island) from the 30th floor of the Sheraton Waikiki Hotel. We stayed 2 weeks on Oahu, Kauai, Hawaii Island, and Maui and enjoyed many gorgeous sunsets and unbelievable memories in paradise!
That's an excellent view of Hawaii's most iconic beach, with Diamond Head anchoring the scene and the gentle surf coming to meet the white sandy beach. Ahhh! Where's an instant teleporter when you need one?
—
Do you have a Hawaii vacation photo that you'd like to share? Here's directions on how to submit your Aloha Friday Photo.