Aloha Friday Photo: Wailua Falls on "Fantasy Island"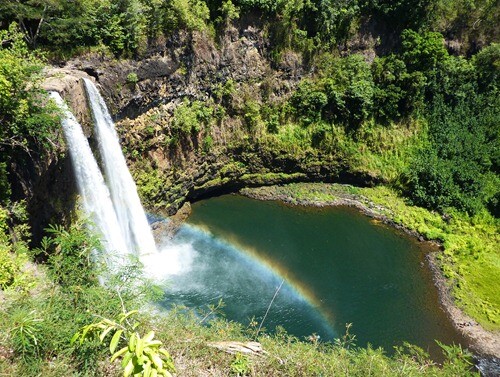 Today's Aloha Friday Photo is a beautiful Kauai waterfall that's also a TV star. If you've ever seen the ABC hit series Fantasy Island that aired in the late 1970s and early 1980s, then you've seen Wailua Falls.
Wailua Falls is definitely a waterfall worth seeing on your Kauai vacation. In fact, I list it as one of the top things to see and do on Kauai.
Mahalo to Kamila Ceslar of the United Kingdom for sharing her excellent photo of Wailua Falls with us.
—
Do you have a Hawaii vacation photo that you'd like to share? See how you can submit your Aloha Friday Photo.