A View of Oahu's Mokolii from Kualoa Beach Park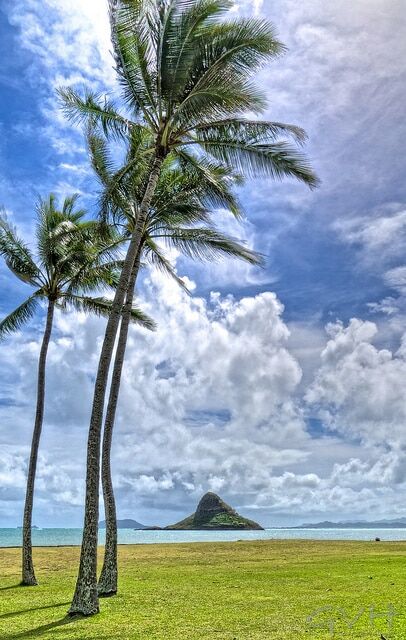 I have no idea how many times, we've driven Kamehameha Highway (Hwy 83) on Oahu's windward shore, but I can tell you that every time, Mokolii captures our attention. The island's profile makes me curious as to how it was formed. How did this lava rock become shaped like a Chinaman's hat? According to Hawaiian legend, Mokolii is the tail of a lizard.
Be sure to include a stop to see Mokolii on your list of the top things to see and do on Oahu. You'll be able to see Mokolii from several vantage points along Highway 83, but I think stopping at Kualoa Beach Park is the most convenient view point. For those of you using a GPS navigation system on your Oahu vacation (highly recommended), the address for Kualoa Beach Park is 49-479 Kamehameha Highway.
Have you seen Mokolii on Oahu? Would you agree that it's a Oahu must see?