Aloha Friday Photo: Purple Twilight Edition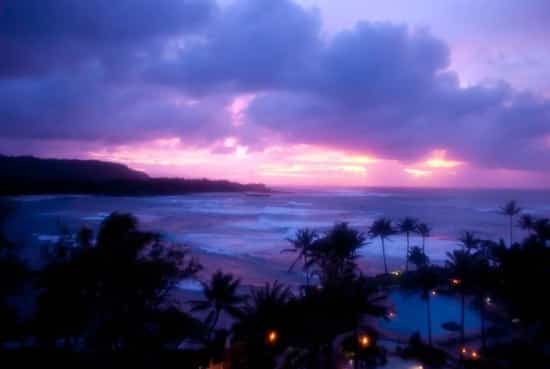 Today's Aloha Friday Photo comes to us from Erin Jones of Colorado. Erin and her husband recently enjoyed a romantic stay at Turtle Bay Resort on Oahu's North Shore.
The purples and pinks of this twilight sky are beautiful. In between the milky rolling waves, you can see bits of the sky reflecting off the ocean. Blazing tiki torches by the pool also add to this romantic evening scene. I think I'm in love with this photo.
Mahalo to Erin for sharing her photo with us.