Aloha Friday Photo: Somewhere Under the Rainbow Edition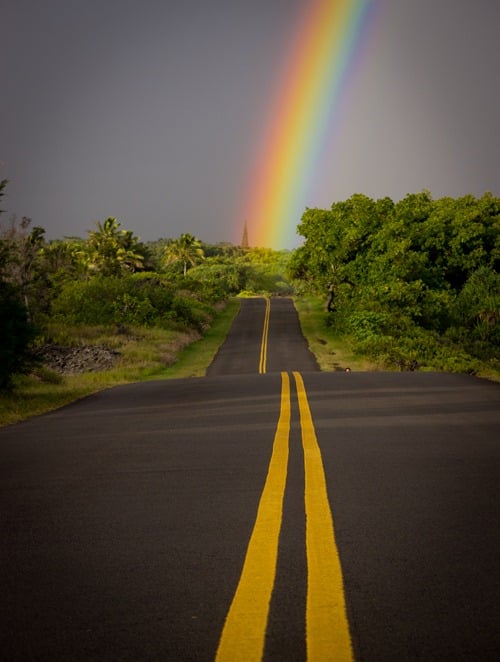 Today's stunning photo was captured by Michael Kinsley of Pahoa on Hawaii's Big Island. He shot this vibrant  rainbow on the Red Road near Kehena in the Puna District of Hawaii's Big Island. Amazing! Isn't it? Mahalo to Michael for allow us to share his photo!
I first saw this magical photo on the No Ka Oi Adventures facebook page, where I'm a fan after touring the road to Hana with No Ka Oi. The owner, Wade Holmes, is friends with the photographer. So, I asked Wade if we might be able to get permission to share it on our Aloha Friday Photo Series. Wade kindly took the time to ask for permission. Thank you, Wade!
I titled this photo 'Somewhere Under the Rainbow' with the famous IZ song in mind. What other titles/captions would you use for this unique photo?